The Truth About Evelyn Garcia From Top Chef Season 19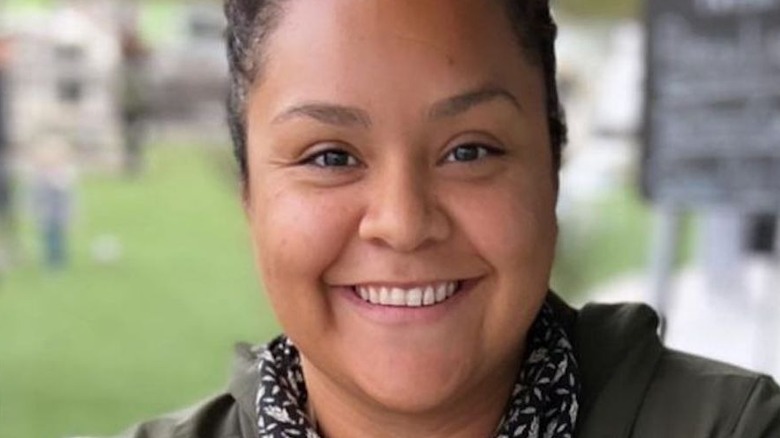 Instagram
Everything is bigger in Texas, and the latest season of "Top Chef" is no exception. Season 19 of the Emmy and James Beard-winning culinary competition, which premiers on Bravo on March 3 at 8/7c, was filmed in Houston, the fourth largest city in the country and its most diverse. 15 cheftestants will compete in a "massive Houston kitchen" and take on challenges that reflect both the ethnic diversity and some of the most iconic dishes of the city, including Asian, Nigerian, and Tex-Mex cuisine, among others, along with classic Texas barbecue.
Joining cohosts and judges Padma Lakshmi, Tom Colicchio, and Gail Simmons will be a series of guest judges and alumni judges, a popular feature from Season 18 that will also feature prominently in the current season. One of the 15 cheftestants competing for the title of "Top Chef" and the $250,000 prize is Evelyn Garcia. Born and raised in Houston to parents from Mexico and El Salvador, Garcia started cooking at a young age for her younger siblings. She joined her school district's Culinary Academy her senior year in high school before heading to the New York to study at the Culinary Institute of America, where she received an associate's degree in culinary arts and a bachelor's degree in hospitality management.
Evelyn Garcia has extensive experience with Southeast Asian cooking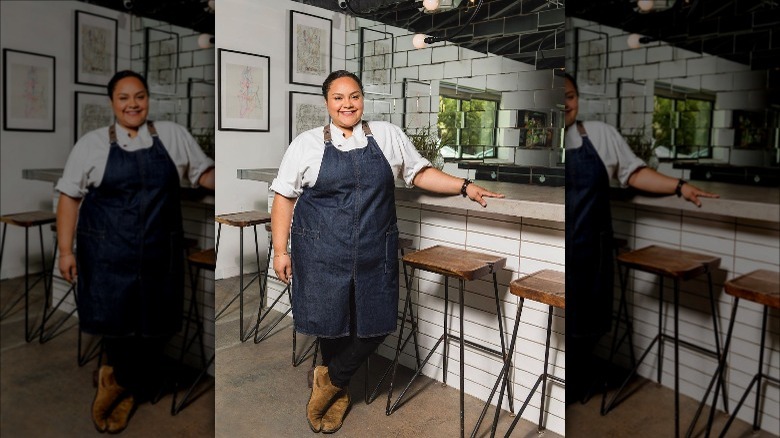 Instagram
After she graduated from the CIA, Garcia spent 10 years working in New York at various Southeast Asian restaurants, including Jean George's Spice Market under the helm of Anthony Ricco, Singaporean restaurant Masak under Larry Reutens, and modern Thai restaurant Kin Shop with the winner of the very first season of "Top Chef," Harold Dieterle, according to Bravo. She also traveled through India and Southeast Asia, staging at different restaurants. Upon her return to Houston, she started Kin HTX, a Southeast Asian inspired concept. According to a Bravo sneak peak, season 19 challenges will include one at an Asian Night Market, and Garcia's background may prove to be a huge advantage. New for this season, cheftestants are also allowed to bring in homemade ingredients, which could also benefit Garcia, whose Kin HTX business sells spice blends and condiments inspired by the flavors of Southeast Asia.
Not only does Garcia have some apparent hometown advantages, but she also has experience with TV food competitions. In 2014, she appeared on the Food Network's "Chopped," and beat out three other contestants in the "All Burger Meal" challenge to be crowned "Chopped Champion," according to Eater Houston. Tune in on Thursdays this season to see if Garcia can win yet another cooking competition and be crowned "Top Chef" in her hometown!