A Survey Revealed How Many People Prefer Chick-Fil-A To Five Guys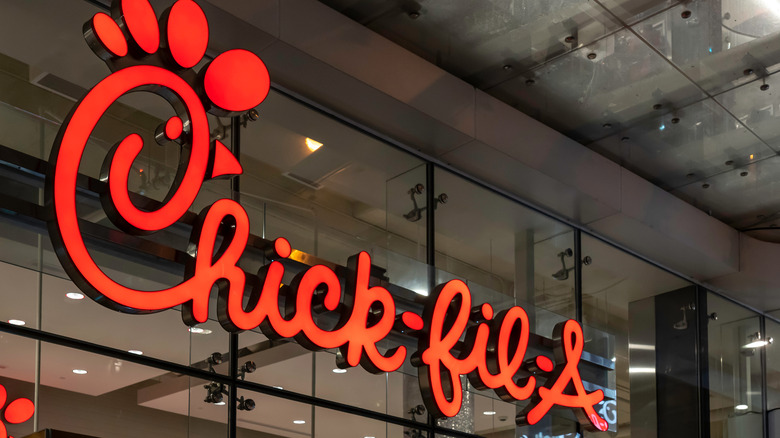 JHVEPhoto/Shutterstock
Hear ye, hear ye! The people of Reddit have spoken: Chick-fil-A is better than Five Guys. In a 349-person poll asking "Which fast food place is better?", Redditors cast their votes for which fast food joint they prefer, Chick-fil-A or Five Guys. With an overwhelming response, Team Chick-fil-A took home the winner's trophy.
From a nutritional standpoint, Chick-fil-A coming out on top makes sense. According to The Spruce Eats, ground beef generally has a higher fat percentage and contains more calories than chicken. If you're a health-conscious eater, grabbing a chargrilled chicken sandwich over a juicy hamburger is the healthier option. Then there's the debate of meat preference. As one pro-Five Guys voter pointed out, "the results [from the survey] might partially be based on the preference of either chicken or beef."
If that's the case, it begs the question: Would Five Guys have won if it was a chicken chain? Someone else shared that while they believe Five Guys has a tastier menu, Chick-fil-A's prices are more affordable. Theoretically, the larger question is: How does Chick-fil-A rank against other big-name fast-food chains?
Chick-fil-A is loved the most by consumers.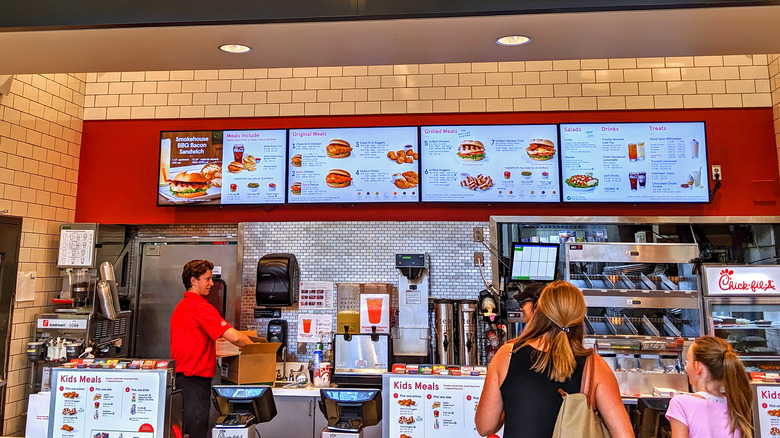 QualityHD/Shutterstock
Chick-fil-A got more than twice the amount of love from those who participated in the Reddit survey. Out of 349 participants, 187 people voted for Chick-fil-A, while only 78 people voted for Five Guys. However, it should be noted that 84 people voted in the "Neither/Don't have them" category. So, the question at large is, how does Chick-fil-A measure up against other fast-food chains, especially those whose menu is also largely centered around chicken? For example, Cane's.
It appears that the Reddit survey was just a small preview of how American fast food consumers prefer Chick-fil-A to other fast-food restaurants as a whole. Based on the results of the 2021 American Customer Satisfaction Index (ACSI), Chick-fil-A is the best fast food restaurant in the U.S. The ACSI is the Reddit survey on a much grander scale. In order to come out on top, Chick-fil-A had to outscore many competing companies and win the hearts of thousands of hungry consumers. Chick-fil-A scored an 83 out of 100 in terms of consumer satisfaction. Meanwhile, Five Guys was sitting in the fifth-ranked spot with a score of 78. Last year was Chick-fil-A's seventh consecutive first-place win, so maybe the Reddit survey wasn't wrong.