Dairy Queen Is Beefing Up Its Stackburger Lineup With This 2-Cheese Addition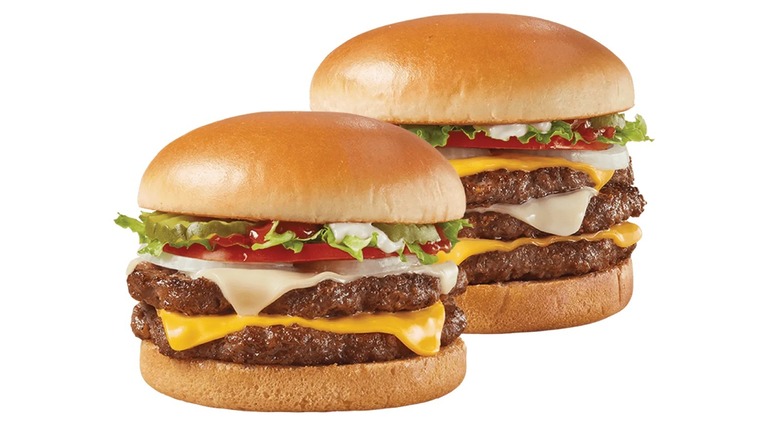 Dairy Queen
Dairy Queen got its start in Illinois in 1940 with a menu of sundaes and soft-serve ice cream, sold for $0.08  and $0.05 (via Taste of Home). By the 1950s, Dairy Queen added banana splits, and by the 80s, people were lining up to get Blizzards. In the 1990s and early 2000s, the fast food chain expanded its menu to include chicken, burgers, and fries.
Although the popular burger joint may be most revered for ice cream and sweet treats, its meal options are just as enjoyed. Redditors can't seem to get enough of the chicken strips and FlameThrower burger, which, if the name doesn't give it away, is an explosion of all things spicy on your taste buds.
If you like Dairy Queen's current burger options, you're in luck. The Bacon Two Cheese, FlameThrower, Loaded A.1., and Original Cheeseburger are welcoming a new Stackburger: The Two Cheese Deluxe. And guess what? It's cheesy. 
You can get Dairy Queen's Two Cheese Deluxe Signature as a double or triple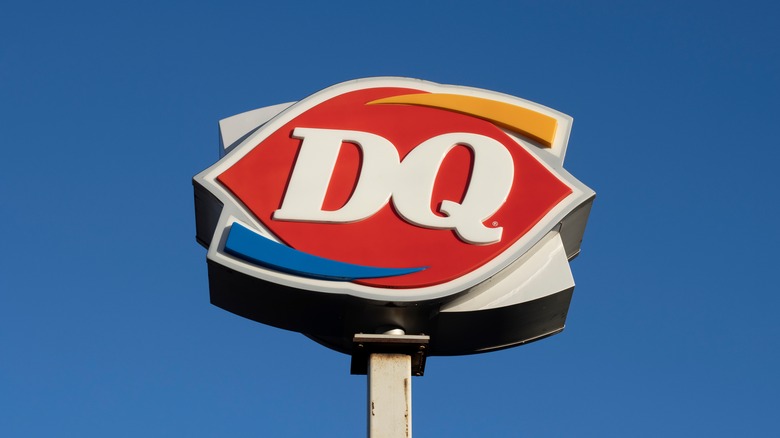 Tada Images/Shutterstock
There are so many fast food cheeseburgers to choose from. However, not all of these options are topped with more than one kind of cheese. According to Chew Boom, Dairy Queen's new Two Cheese Deluxe features both Sharp American and White Cheddar cheeses, layered for that melted, cheesy goodness.
In addition to the two kinds of cheese, the newest Stackburger has two patties, tomato, onion, lettuce, and pickles, as well as ketchup and mayo. Like the other Dairy Queen Stackburgers, the Two Cheese Deluxe is also available with three patties. As a double, this burger packs 610 calories, and 810 as a triple. 
Stackburgers are available at Dairy Queens nationwide, or at least at those that serve more than just ice cream. It's much too soon to speculate how the new Stackburger will — ahem — stack up, but if it's anything like its Stackburger siblings, the Two Cheese Deluxe is bound to be a success.