Why Redditors Say Being A Dunkin' Regular Is A Good Thing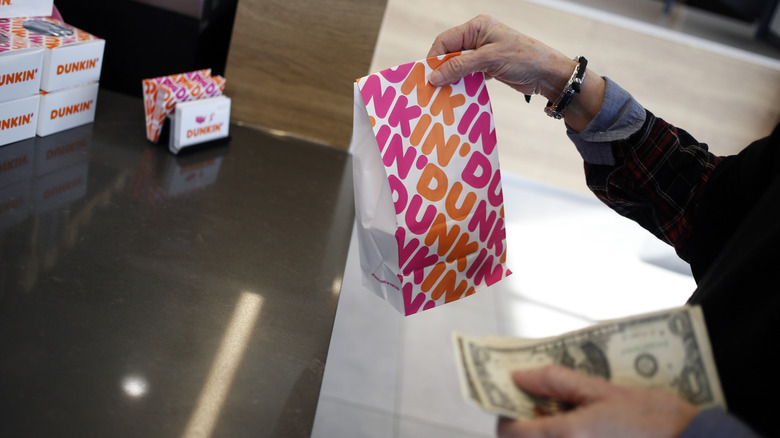 Bloomberg/Getty Images
We all have our pick-me-ups that help get us through the week, and for many people that includes grabbing a drink or treat at their favorite coffee shop. Some people get into the habit of stopping in around the same time each day to pick up their usual order, and if you do this enough times, you'll likely become what is known as a regular.
While there certainly isn't anything wrong with making a coffee run part of your regular weekly routine, one Dunkin' fan couldn't help but feel a little embarrassed when they realized just how often they frequented the chain. "There's a DD near me that I go to probably 3-5 times a week...I get the same thing every time," u/eld1126 explained to their fellow Dunkin' aficionados on Reddit, adding that the last time they visited, they returned from the restroom only to find "they had my usual order ready to go on the counter. They also didn't make me pay either. It was a really kind gesture on their part, but I am embarrassed that I am so well known there. Should I be??" 
Many other Redditors were quick to assure them that they certainly had nothing to be embarrassed about.
Many coffee shop employees appreciate their regulars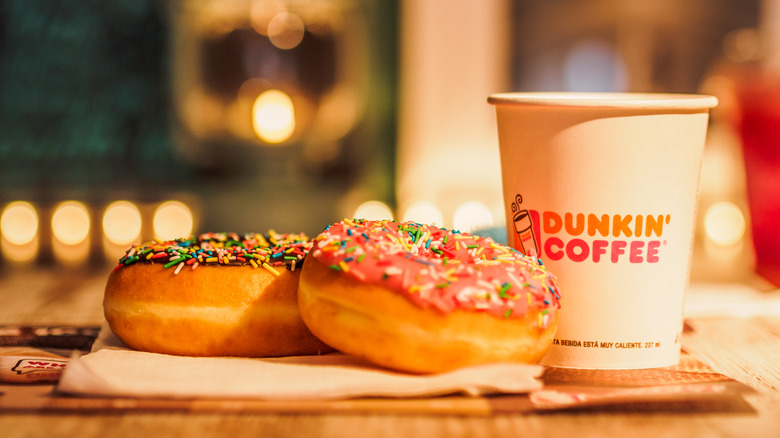 Pere Rubi/Shutterstock
Many people in the Reddit post's comments, including quite a few former baristas and Dunkin' employees, explained that being a regular customer at a specific location is a good thing. 
"There's no reason to be embarrassed, establishments always have regulars and I think it's nice they did that for you!" u/paigeyp0p said. A former coffee shop worker explained that "this is their way of showing appreciation to you as a regular customer," while another assured the OP that "Free beverages or having the order ready without a word was my way of saying 'I see you and I appreciate you.' It's a compliment, for sure!" "I love being known at my Dunkin...it's always nice to see a familiar friendly face," another regular Dunkin' customer chimed in.
But it's not just individual baristas who reward their regular customers with a little extra love. Dunkin' also has a rewards program that gives all their customers the chance to earn points and score free items. Customers who enroll in the DD Perks program receive five points for every dollar they spend, as well as gain access to other exclusive, members-only deals (via Dunkin'). Once they reach 200 points, they get a free beverage. So not only is there no reason to be embarrassed about being a Dunkin' regular, it can actually come with some pretty nice perks.