Truly Is Taking A Trip To The Tropics With Its New Fruit-Flavored Vodkas
Vodka makers have come up with a variety of flavors over the years. According to Thrillist, vodkas now come in bacon, tobacco, and even glazed donut flavors, among many others. Some of these unique flavors even rank as the best vodkas of 2022 so far. Liquor.com reports that cucumber vodkas and pepper vodkas rank as some of the optimal spirits out there and prove versatile enough to mix into a cocktail.
Truly Hard Seltzer now plans to jump into the flavored vodka game with their own spin on this flavored liquor. According to Food & Wine, Truly has partnered up with Beam Suntory to release a line of Truly Flavored Vodkas that expands their massive flavor base. The company has previously released hard seltzers that draw on lemonade, tea, and margarita flavors, but this new line of vodka intends to push the boundaries of what the company has previously accomplished. The brand now plans to follow other brands lik Natural Light, which now offers a 30% ABV vodka, as it puts a new twist on fruity flavors.
Vodkas in a variety of fruit flavors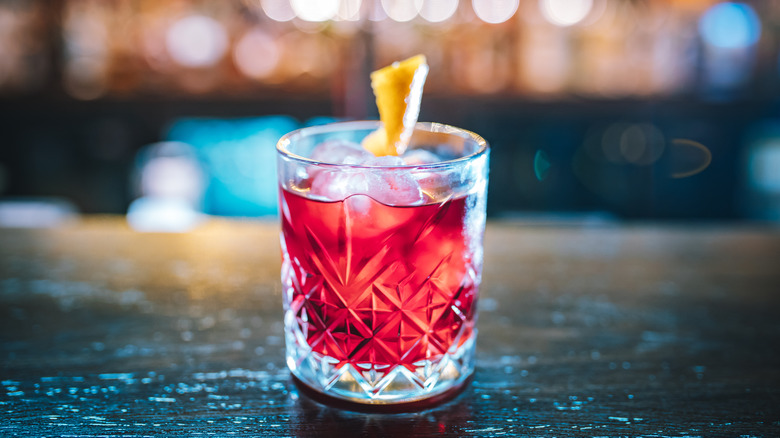 Hakan Tanak/Shutterstock
Fans of tropical fruits should find something to love in Truly's new line of vodkas. According to Food & Wine, the brand plans to release spirits in flavors like Strawberry Lemonade, Wild Berry, and Pineapple Mango. The company plans to release the new items in 50-milliliter, 375-milliliter, 750-milliliter, and 1-liter bottles in March and aim to give drinkers new flavors to enjoy. It looks like Truly also has the potential to take aim at other brands that currently offer similar flavors – Total Wine carries Svedka Strawberry Lemonade Vodka, and the brand has also distributed a Mango Pineapple Vodka (per Drizly). There are also several popular Smirnoff flavors for vodka fans.
It now looks like Truly has stepped into a whole new liquor market and now has to compete with other brands that once claimed the tropical fruit-flavored vodka market. Despite the challenges, Truly's owners have embraced tackling the niche of flavored vodka. "As we enter an entirely new category for the brand, we're thrilled to be working in tandem with the pioneers in premium spirits at Beam Suntory to bring our latest innovation to life," said Lesya Lysyj, the CMO of Truly's parent company. "With the launch of Truly Flavored Vodka we want to defy what consumers think vodka can be and create a product that's flavorful, colorful and endlessly interesting."