The Guinness World Record You Probably Didn't Know Benihana Made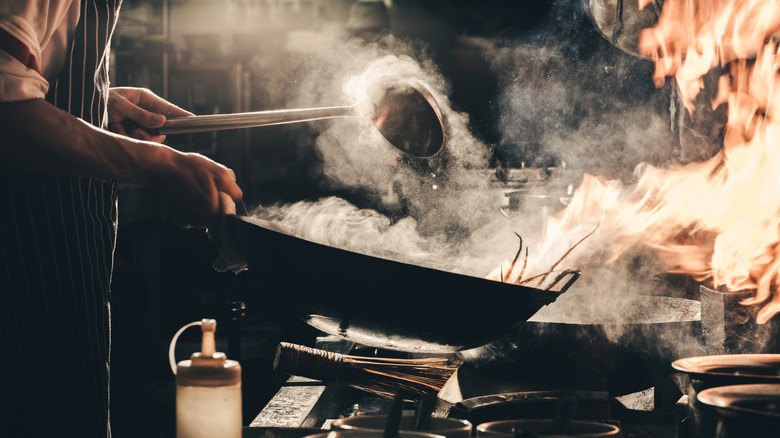 U2M Brand/Shutterstock
If you're into food trivia that's both bizarre and highly entertaining, check out what restaurants have broken a Guinness World Record. Generally speaking, it's people who are doing the record-breaking, but there have been a handful of restaurants who've stamped their names into the Guinness World Record hall of fame. For example, Serendipity 3, which rom-com fans may remember as the eclectic restaurant from the John Cusack and Kate Beckinsale film, "Serendipity." In 2021, Serendipity 3 broke the Guinness World Record for the most expensive French fries. According to The National News, the luxury dish costs $200, and includes French fries doused in "pure cage-free goose fat from France," truffle oil and salt, and 23-karat edible gold dust.
Similarly, Benihana patrons may be surprised to hear that the Japanese-inspired teppanyaki restaurant company also broke a Guinness World Record for longest cooking marathon back in 2018 (via Guinness World Records). In conjunction with the National Day Calendar, Benihana set out to achieve the world record on the inaugural National Fried Rice Day. Benihana's flagship locations in New York City and Chicago participated in the challenge. After 42 hours and 17 minutes of cooking, Benihana chefs Andrey Shek (New York City) and Raymundo Mendez (Chicago) were crowned world record holders. At the end, over 1,000 servings of fried rice were donated to City Harvest in New York and Cornerstone Community Outreach in Chicago.
Benihana knows a thing or two about breaking world records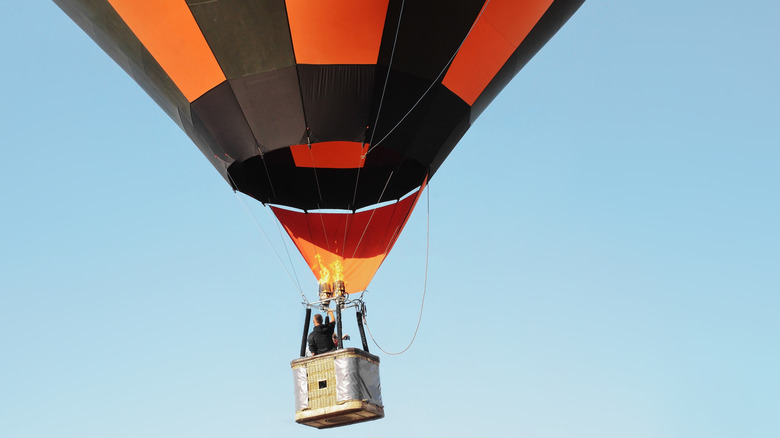 Nick Rostov/Shutterstock
For former wrestler and Benihana founder Hiroaki "Rocky" Aoki, breaking world records was part of his DNA. Almost 20 years after he opened the first Benihana, he began planning his next move: to break the world record for the longest balloon flight. Per the Washington Post, Aoki's attempt was successful. The challenge cost him a whopping $250,000 to pull off.
He and his team traveled 5,300 miles in the gas balloon and became the first people to complete a transpacific balloon ride. Due to a series of unfortunate and life-threatening events, the team's voyage was cut abruptly short and they had to call for an emergency rescue after the balloon suffered a helium leak, presumably. Their original plan to fly across the Pacific Ocean, United States, Atlantic Ocean, Europe, and possibly even the Soviet Union was officially derailed. They didn't make it further than San Francisco. All that said, they still broke a world record and will always be recognized as the first transpacific gas balloon exploration.