Instagram Is Tearing Up At Buddy Valastro's Cake For His Wife's Birthday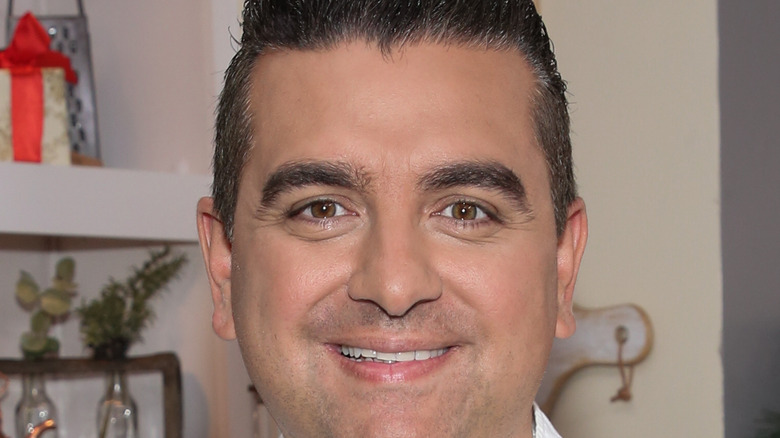 Paul Archuleta/Getty Images
The last few weeks seem like they have been a non-stop party for Buddy Valastro, his wife, Lisa, and their 4 children, whose lives have been even more cake-centric than usual, thanks to a number of birthdays. The fun started last month when the family celebrated their youngest member, Carlo, who turned 11 on February 14 (via Instagram). Two weeks later on February 26, it was Marco's turn, the second-youngest Valastro child, which was followed up by yet another celebration last week for the Cake Boss himself.
The family patriarch turned the big 4-5 on March 3, but rather than whipping up his own birthday cake, Valastro's family took on the job, ultimately creating a 3-tiered masterpiece that was decorated with all of his favorite childhood treats. While we're sure Valastro enjoyed his rare time being on the receiving end of cake, it wasn't long before the Italian baker went right back into the kitchen to create a special birthday treat for his wife of 20 years.
"After all these years, I still make my wife [Lisa Valastro] #birthdaycake and it still feels just as special as the first," the "Cake Boss" star captioned a video shared to his Instagram page on March 9. The clip also offered a glimpse at the completed birthday confection that, as with most of Valastro's creations, left fans seriously impressed.
Fans are in awe of Valastro's latest confection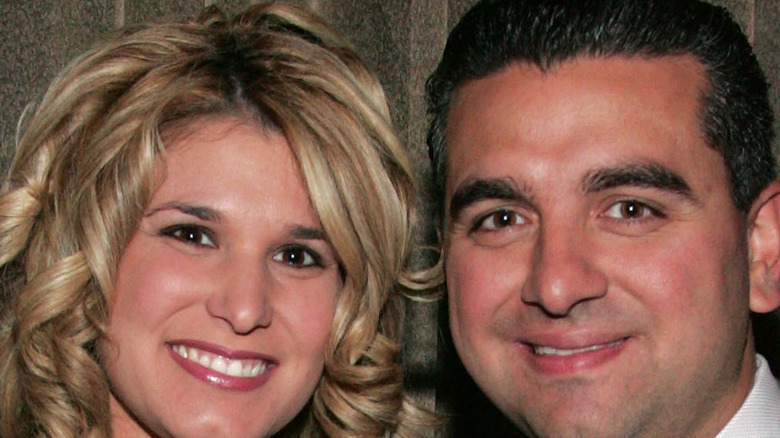 John W. Ferguson/Getty Images
Is there any better way to say "I love you" than by making a cake? Not according to Buddy Valastro. Such was the sentiment uttered by the "Cake Boss" in a video shared to his Instagram page on March 9. Fans were also treated to a peek at his process of creating a cake for his wife's birthday this year, which involved making a homemade, light pink frosting and several edible roses. The final result? A gorgeous, four-tiered frosted cake covered in dozens of flowers with the words, "Happy Birthday Lisa," piped in pink icing on top. Fans swooned over it in the comments section of Valastro's Instagram post.
"I'll have to say, that's one of the most beautiful cakes I've ever seen you make!" one follower commented. "I know it tastes just as good as it looks!" quipped another fan. Many praised Valastro for putting so much thought into his wife's birthday cakes year after year, which one follower theorized may be part of the reason for their successful marriage. Several others took a moment to send birthday wishes to the Valastro family matriarch.
In addition to making his wife a cake, Valastro also gave Lisa a sweet birthday shoutout on his Instagram page. "Never forget how special you're to me and the kids. I love you forever and always," he wrote in a separate post that definitely doesn't have us tearing up. Unrelated, can anybody pass us a tissue?