Why Pink Still Has Nightmares About The Time She Worked At McDonald's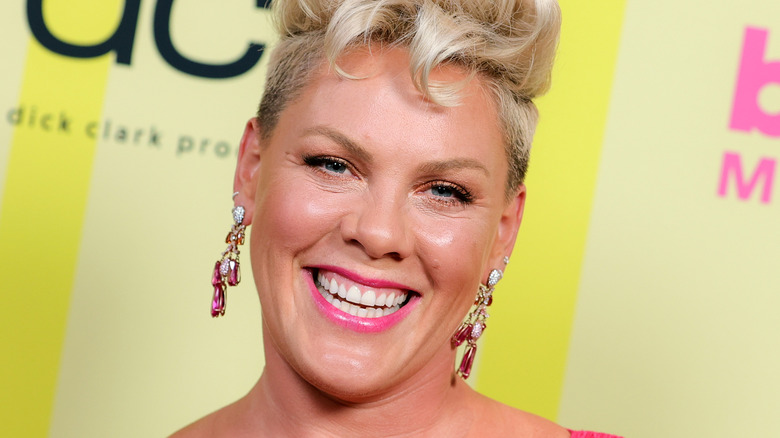 Rich Fury/Getty Images
Without a doubt, the U.S. is brimming with fast-food restaurants — more than 200,000 of them, actually (via IBIS World). That translates to more than 3.4 million Americans working in the fast-food industry, says the U.S. Bureau of Labor Statistics.
Of these 3.4 million fast-food employees, approximately 51% are under the age of 30, and 44% will not stay at their job for more than a year (via Zippia). We know that fast food has a high turnover rate, but why? Oh, right, because the conditions are awful. Customers are rude, the hours are long, and most positions pay minimum wage. It's no cakewalk, that's for sure.
Nevertheless, working in fast food is often people's first job, even among people we now label as celebrities and millionaires. Jeff Bezos, Shania Twain, Lin-Manuel Miranda, and Pink all started their careers working the drive-thru at McDonald's (via Eat This, Not That). 
We can relate to Pink's McDonald's nightmare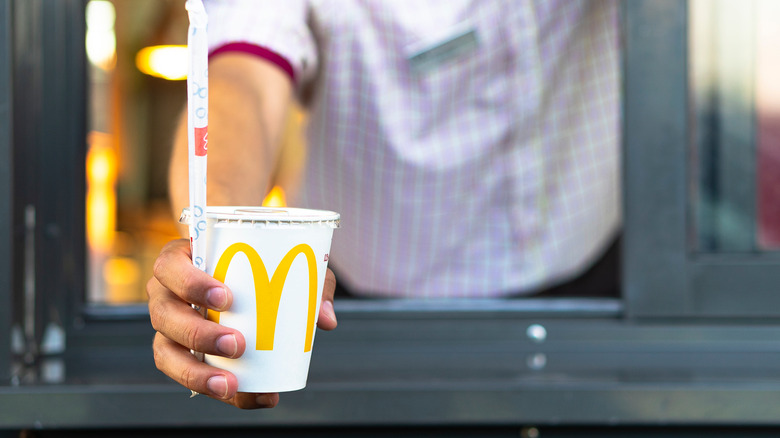 Gargantiopa/Shutterstock
Pink may be one of today's most successful pop stars with a net worth of about $200 million, but this wasn't always the case (via Celebrity Net Worth). Like many of us, she got her start working for fast-food giant McDonald's. And like many of us, she's still "haunted" by those days, says The Bosh.
"Sometimes I dream I am back there, broke and working at McDonald's," she said. "It's like the worst nightmare because I would never want to be back there. I've worked hard to get where I am" (via Business Insider). She certainly has, and we couldn't be prouder.
In addition to working at McDonald's, Pink also worked at Pizza Hut and, for an hour and a half, Wendy's, says Delish. Working in the fast-food industry for any amount of time is not easy, so we give Pink — and all other fast-food workers – a ton of credit.