How The Shamrock Shake Led To The Creation Of Ronald McDonald House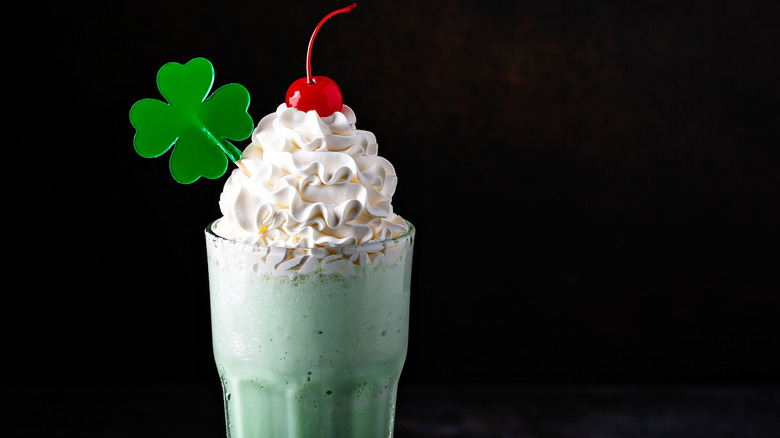 Elena Veselova/Shutterstock
It's that time of year when McDonald's venerates Saint Patrick with a seasonally colored drink called the Shamrock Shake. Aside from establishing itself as the unofficial dessert of St. Patrick's Day, this minty green milkshake also helped establish a charitable cause early on in its history. That connection explains why, to this day, many McDonald's locations donate a portion of the money made from Shamrock Shakes to the Ronald McDonald House Charities (via KTTC).
In the 1970s, a few figures associated with the Philadelphia Eagles had a common interest in helping people affected by cancer, according to Billy Penn. Leonard Tose, the former owner of the football team, had "raised millions to fight leukemia," while tight end Fred Hill had a daughter with acute lymphatic leukemia. Along with the Eagles' general manager, Jimmy Murray, the two began trying to raise funds to refurbish the Children's Hospital of Philadelphia, where Hill's daughter was being treated. They talked to Dr. Audrey Evans, an oncologist at the hospital, about what the facility needed. Evans told them that her real dream was for "a place where the families could lean on each other emotionally and have a place to stay while the child is in the hospital." They agreed that what was needed was a house.
The Shamrock Shake raised funds for the first Ronald McDonald House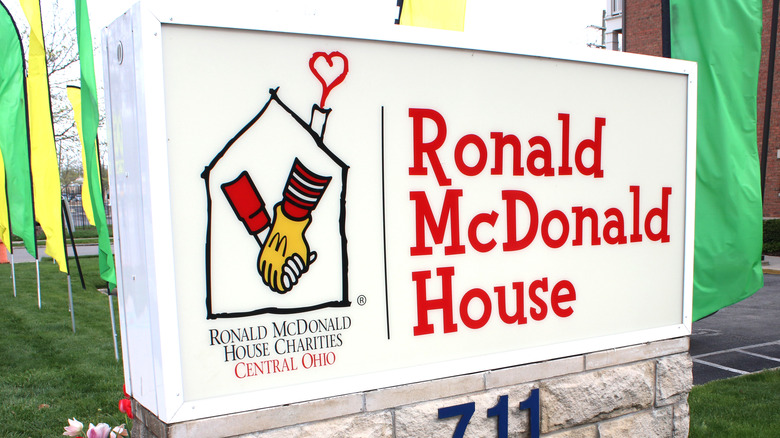 Eric Glenn/Shutterstock
When Murray tried to come up with a way to raise money for the house, per Billy Penn, he thought of his friend who worked in advertising for McDonald's. By 1974, the chain had been selling the Shamrock Shake — which wasn't minty yet, but lemon-lime flavored — for a few years. The drink was green, just like the uniform of the Philadelphia Eagles. This led to a deal with local McDonald's franchisees: Eagles quarterback Roman Gabriel would promote the Shamrock Shake if a portion of its sales would be donated toward the construction of the house, reports Thrillist. The restaurants answered with a counteroffer: They would donate all of the proceeds from the milkshakes as long as the house would be named after Ronald McDonald.
The house was built that same year, spurring the construction of hundreds more around the world. Today, Ronald McDonald House Charities has accommodated more than 10,000 families of children experiencing medical crises. Proceeds of the Shamrock Shake don't always go to the philanthropy, says the Philadelphia Inquirer, but many franchise locations may choose to donate some or all of the profits according to tradition.