Rachael Ray's Trick For Timing 'Perfect Al Dente Pasta'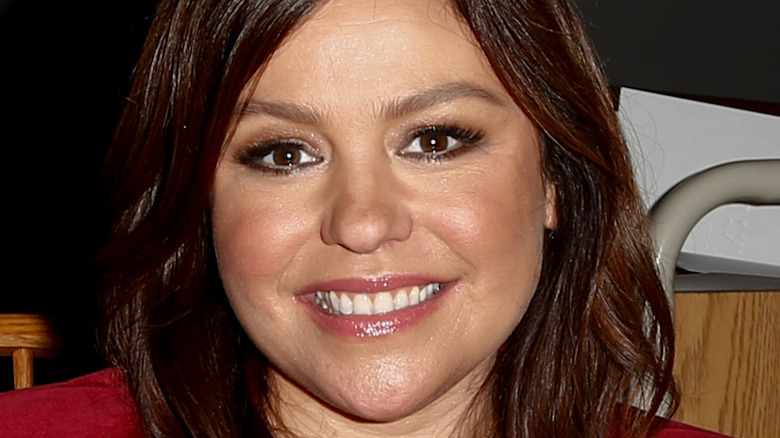 Debby Wong/Shutterstock
Would it really be an exaggeration to say that we've never met a pasta dish we didn't like? Perhaps. But it's hard to say no to penne slathered with a hearty tomato-based puttanesca, ragu, or marinara sauce, or fettucini covered in a creamy carbonara or alfredo sauce. However, such is the way of the culinary world that there are some recipes that might leave a bad taste in the mouth when the pasta itself is not cooked properly.
Food Network personality and cookbook author, Rachael Ray, says there is one easy way to make sure your pasta doesn't end up ruining the entire dish. In a recent Instagram post, Ray recommends that the cook "should always pull the pasta one minute before it's where you want it to be. She states "We like pasta al dente, to the tooth, with a nice bite to it." The celebrity chef suggests, "But wherever you want it to be for you, you should always pull it a minute shy because we always marry the pasta with the sauce and a little bit of the starchy cooking water. It's a necessary step, a very necessary step." 
Pasta package instructions are only a guideline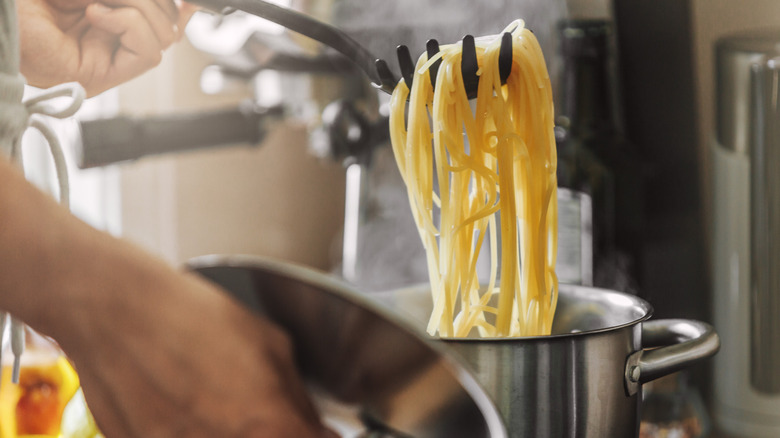 nerudol/Shutterstock
Per Delish, cooking pasta to al dente means that it shouldn't be so soft that it's easy to bite into, but that the noodle should be somewhat chewy, with the slightest hint of resistance. And while you may think that getting pasta to al dente means following the package instructions, there's a bit more to it than that.
Italian cooking merchant Eataly calls the recommended cooking times "great guidelines" but also warns that using the "cook to" times as specified on the package may not be a good way to work out when your pasta has finally hit its desired texture. The only way to really know whether you've reached al dente is to fish out a noodle, taste it, and look at the cross-section of the pasta to see whether the noodle is cooked through. Making sure the noodle is the same color all the way through is a helpful hint that you've reached pasta perfection.
When the pasta is ready to go, Eataly recommends you remove the pasta with a slotted spoon or spaghetti fork instead of draining it, then add that straight into the sauce in a step the Italians call "mantecare," which means to mix together. For best results, do this with sauces that are tomato-based, and make sure the sauce is on low, slow heat.