Costco Shoppers Are Fascinated By This Functional Corner Desk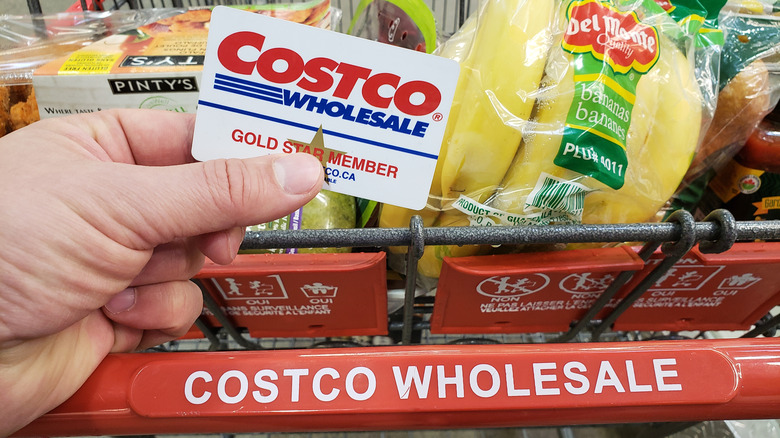 dennizn/Shutterstock
Having a dedicated workspace can really do wonders for one's productivity. A quiet, well-organized place to work, with all of your supplies easily within reach, can really help create an environment where you actually want to work. That can make all the difference when you are trying to figure out a tough problem or finish up a complicated task. Having a dedicated workspace can minimize distractions, boost focus, and even improve your physical health by reducing back aches and pains caused by working in uncomfortable positions, according to Beck Technology. 
And the most important part of the workspace is undoubtedly the place where you will spend the bulk of your time: the desk. However, it can be difficult to find the perfect desk — one that is both comfortable and functional enough to handle all your needs, from storage space to ergonomic considerations, without breaking the bank. Luckily, the wholesale store Costco just released a functional, yet affordable desk that has fans talking.
Costco's Pike & Main Quinn desk turned heads online
Costco's new Pike & Main Quinn corner desk comes in a stylish Mahogany finish and features a storage drawer, two built-in outlets, and two USB port power strips, according to Costco. The desk not only fits easily in a corner, making it great for tight spaces, but it also comes with a lift so it can easily transform from a sitting to a standing desk. Many studies have shown that sitting for long periods of time can cause health problems, including back pain, neck pain, and even increased risk of illnesses, like cardiac disease, diabetes, and obesity, according to WebMD. Regularly moving from sitting to standing throughout the day can help reduce these potential risks.
One Costco shopper couldn't help but share the find with their followers online. "This corner desk at Costco is awesome!!! Overall, a great price for what you're getting. I'm waiting to see if it shows up online too!" @costcohotfinds posted on Instagram. Many of their fellow Costco fans were equally excited by this find. "We bought it, it's beautiful and functional," @d_lou replied, while another user responded, "Man this is amazing." While some standing desks can cost over a grand, this one is a comparable steal, selling for just $449.99, without delivery, setup, and packaging removal included (via Instagram). So, shoppers who have been in the market for a new desk might want to check out Costco before making any costly purchases.