Saweetie And H.E.R. Say This Is Their Favorite Filipino Food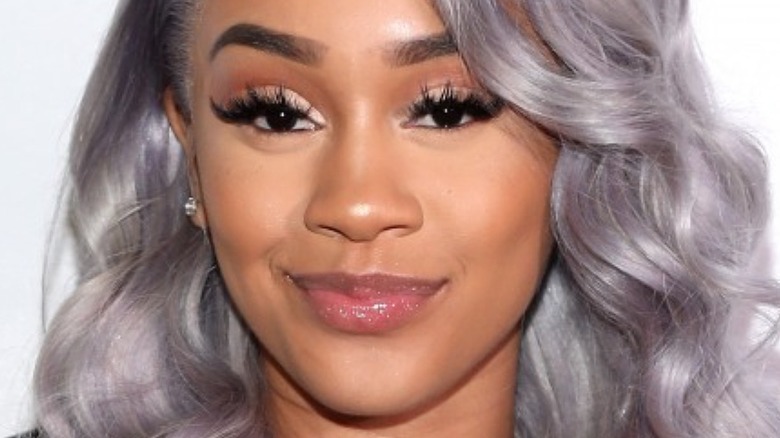 Filipino cuisine may not be the first thing many people in America reach out for when they want comfort food, but that's not the case for R&B singer H.E.R. and Saweetie. Both artists grew up with the cuisine at home, thanks to the influence of their Filipino moms. For a bit of fun, the duo decided to take to social media to give their favorite Filipino dishes a shoutout and to discover whether or not they actually enjoyed the same dishes. And it was plain to see on Instagram that they did. 
Both sidestepped adobo, the country's better-known garlic, soy sauce, and vinegar stew, as a first choice and opted to name sinigang, a sour and tangy soup made with a tamarind base, followed by lumpia ("extra crispy"), the Filipino take on deep fried spring rolls. 
But H.E.R. and Saweetie found it difficult to come up with a third choice. Rather, they opted to name drop a number of other Filipino specialties, including kare kare, or oxtail stew made with a rich peanut sauce, per Panlasang Pinoy. They also listed the country's staple bread, pan de sal, which are light, fist-sized buns to which either sweet or savory fillings can be added. These buns are usually enjoyed at breakfast.
Filipino food is going mainstream in America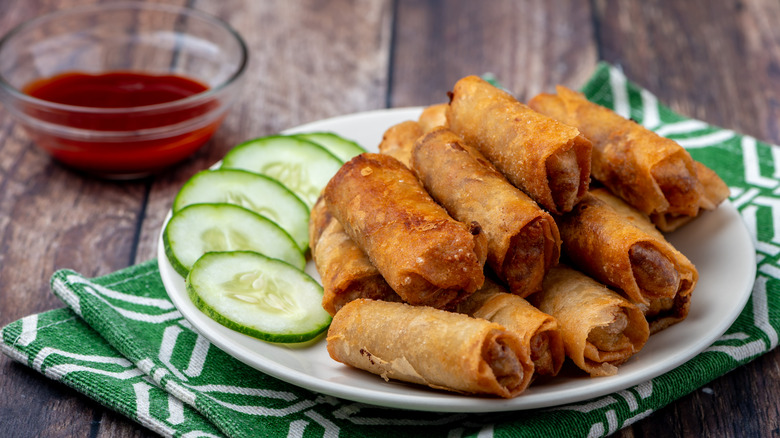 Loybuckz/Shutterstock
Both singers have made no secret of their love for Filipino food. And according to The New York Times, the cuisine is slowly going mainstream in America, after spending decades in the shadows of other more popular Southeast Asian cuisines, such as Thai. 
In a 2020 interview with Thrillist, Saweetie spoke of a childhood filled with dishes that Americans are only beginning to discover. "I grew up eating tons of Filipino food. I love sinigang, I love adobo, pancit, lumpia. Even Filipino breakfast. Filipino breakfast is like a sunny side up egg with spam, Vienna sausage, some white rice. Maybe a slice of mango with some mango juice. That s**t is so good," she raved. 
H.E.R. feels no less strongly about celebrating her Filipino food heritage, telling GMA News Online in 2021 that she "recently learned how to make kare-kare so that's my favorite. And hopia, of course. My mom makes really good sinigang and adobo, sitaw. I make it all. Now I make it all. Yeah, I'm so thankful for those moments." As Saweetie put it, "I'm happy that people are getting hip to it, because it's just so good ... Filipino food makes me happy." She added, "If it's good, I'll just savor in the moment. And if it's really good, I start dancing. I just can't help myself."