P Diddy Just Launched A Canned Cocktail Line For Vodka Lovers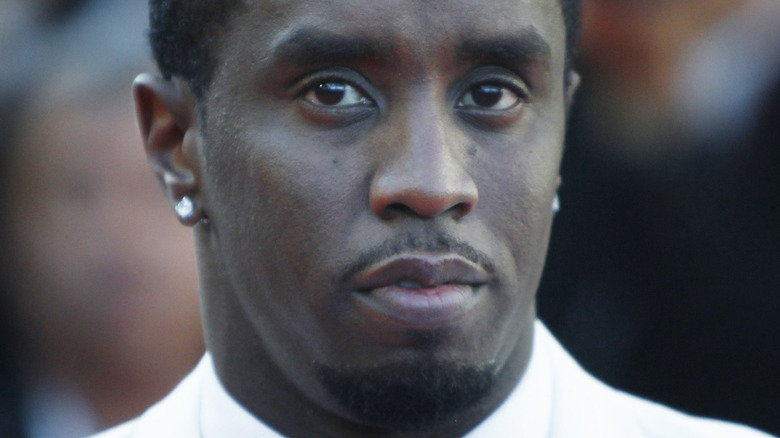 PAN Photo Agency/Shutterstock
In recent years, canned cocktails have become more and more popular. According to Delish, Bacardi's Real Rum canned cocktails, Miami Cocktail Company's canned spritzers, and Jim Beam's canned highballs have all attracted customers looking for that little something extra beer just can't provide. Despite the stiff competition, Sean "P Diddy" Combs has now come out with his own line of canned cocktails, according to a press release sent to Mashed. Based on the star's previous ventures in alcohol, his drink might just have what it takes to land alongside some of the other big names.
According to Vinepair, P Diddy teamed up with Cîroc vodka in 2007 and helped the struggling vodka brand rise to prominence. Over the course of his sponsorship, the brand went from moving 50,000 cases of liquor per year to 2 million. P Diddy didn't just represent Cîroc — the rapper also had a hand in how it tastes. In a 2016 interview with US Weekly, the rapper said that he "personally came up with all the flavors for Cîroc Vodka." Now, the brand and star have set their sights on a canned vodka cocktail that has the potential to redefine Cîroc.
A new look for Cîroc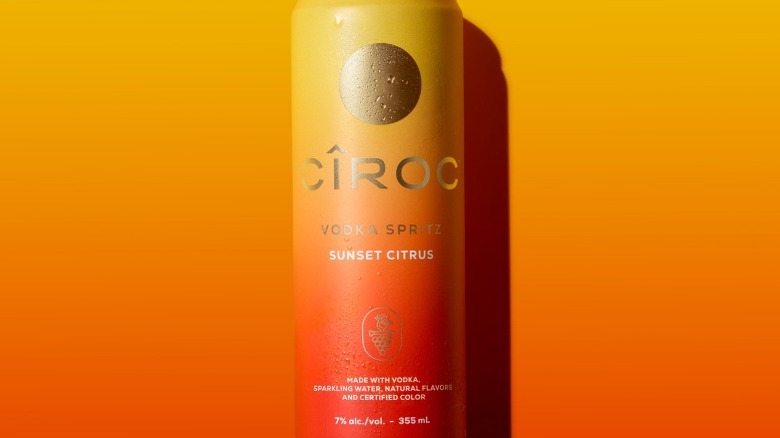 Ciroc
In a statement sent to Mashed, Cîroc laid out the details for its new vodka cocktail collaboration with P Diddy. The vodka brand will be releasing a set of new canned drinks in flavors like Watermelon Kiwi, Sunset Citrus, Pineapple Passion, and Colada. The Watermelon Kiwi cocktail is self-explanatory, while the Sunset Citrus option contains orange flavor and "a touch of stone fruit". Pineapple Passion lives up to its namesake with a blend of tropical flavors and "an orange zest finish." The selection gets rounded out with the Colada, which is inspired by the iconic combination of coconut and pineapple.
The drinks hit stores on April 1 and go for the suggested retail price of $16.99 for a four-pack. According to the press release, the canned cocktail's sleek design is meant to reflect its luxurious status and help the beverage stand out against its competition. We don't yet know how the drink actually tastes, but this collaboration further proves that P Diddy and Cîroc's relationship isn't going anywhere.