Redditors Are Sharing Their Favorite Food Fusion Mash-Ups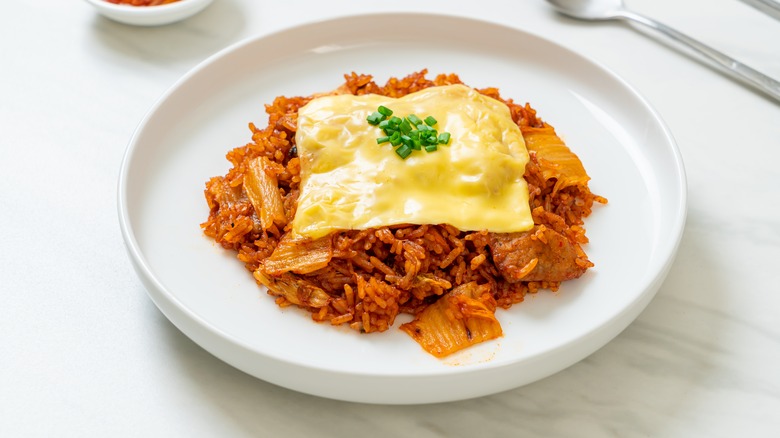 gowithstock/Shutterstock
Fusion food is meant for those who don't mind experimenting a little with their dishes and want to try something different. Per Delishably, fusion cooking is often used by chefs who come from different cultural backgrounds and want to bring a bit of their own tradition into a dish that they're working on. It's also a great way to introduce the masses to a cuisine that they're not familiar with: For instance, Chinese eateries in the U.K. often include chips as an add-on with their stir-fried options for customers who don't want to eat rice. The sushi burrito is another example.
A Redditor offered their own take on fusion food and wrote, "My personal favourite way of making 'fusion' food is to incorporate techniques rather than ingredients. For example, I have used classic French braising techniques to make pork belly and tare for ramen or Chinese beef noodles." Meanwhile, another commenter wrote that they prioritize taste over everything else, fusion or not.
Redditors have lots of suggestions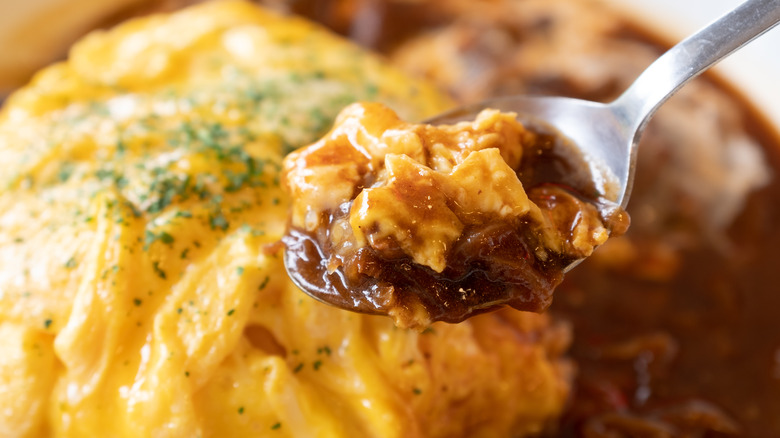 nuu_jeed/Shutterstock
Speaking of fusion food, a Reddit user asked others to name their favorite ingredient in fusion dishes and wrote that they love using Japanese yam to thicken dishes and like to add rice vinegar to dishes that need a bit of acidity. The top-rated comment vouched for the Better than Bouillon base that claims to improve flavors in a dish and is available in several variants such as lobster, turkey, ham, fish, garlic, and chili. The Redditor explained that they almost always add the garlic base to North Indian and Meditteranean dishes while they prefer using the lobster base for Thai curries.
Another Redditor voted for Korean Mexican fusion food and said that they often prepare refried beans with ingredients like kimchi for breakfast. Oyster sauce was the preferred ingredient for a commenter who said that they use the sauce to increase the "meatiness" in lots of dishes. Meanwhile, someone else shared a funny anecdote and wrote, "In my family we ran out of buttermilk for pancakes and figured we could throw in some dairy products in, and we put in some mascarpone, yogurt and milk. Somehow our pancakes kept the mascarpone filling in the middle and they were very tasty, enough to warrant us replicating it."