Here's Where To Find Rao's Homemade's First-Ever Pop-Up Market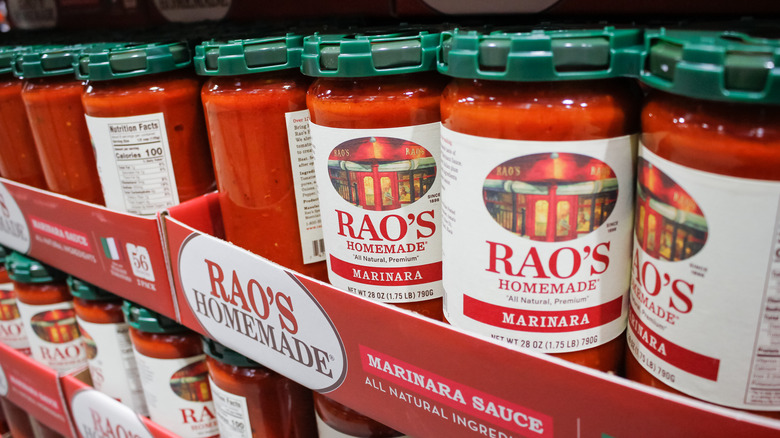 TonelsonProductions/Shutterstock
In 1896, Charles Rao opened a restaurant in New York City. The restaurant's authentic Italian cuisine first drew in locals, then diners from around the world. With such fast-growing popularity, Rao's began assigning tables to specific families for certain weeknights. Like vacation timeshares, these tables could be passed from generation to generation.
When Rao's had gotten so popular that Raos's was turning hungry diners away by the dozen, the Rao family decided to expand. Rao's launched its first jarred pasta sauce in 1992, allowing people across the country to experience its homemade recipes. (While the two share a common origin, the Rao's Restaurant Group and Rao's Homemade sauces are now separate entities.)
Today, the Rao's Homemade lineup includes a variety of pasta sauces, dry pasta, jarred soups, and frozen entrees. These products can be purchased online and in grocery stores. But near the end of April, pasta lovers will have a third, limited-time location to shop: Rao's very own pop-up marketplace. 
The Rao's Saucery will pop up in New York City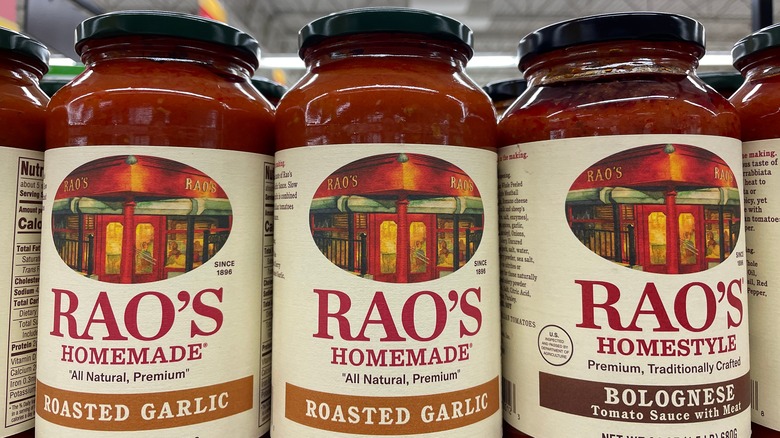 Billy F Blume Jr/Shutterstock
The new Rao's Homemade pop-up marketplace, The Saucery, will be open for just three days starting April 22, according to a press release.
Visitors to the New York City marketplace will get to sample Rao's Homemade products and have the chance to purchase The Saucery exclusives. The press release teases "rose gold 'Saucy' jewelry and rhinestone-encrusted sauce jars;" this is a popup aimed at the most dedicated red sauce lovers out there. Those who can't attend in person (admission is free, but reservations are required) can attend a virtual version of The Saucery and enter a product giveaway.
A full 100% of The Saucery's proceeds will go to Rao's longtime nonprofit partner, Jersey Cares. This volunteer service helps community-based projects get started, particularly those that benefit the local youth. In 2020, Rao's and Jersey Cares launched an Instagram Live series called #Sauce4Cause to raise awareness and funds for the nonprofit, per Delish. It doesn't get much better than pasta sauce and philanthropy.