How Veganism Changed Tabitha Brown's Life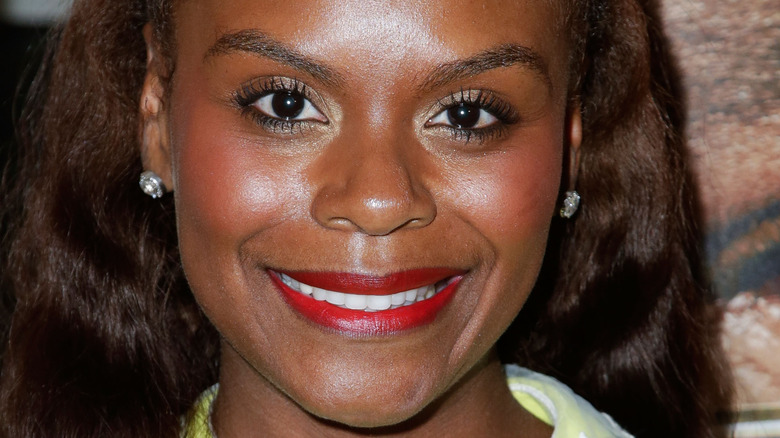 Vincent Sandoval/Getty Images
"The Chi" actor Tabitha Brown made the big decision to go vegan in order to overcome health issues such as fatigue, anxiety, headaches, and vision issues. In November 2020, she told Steve Harvey on Watch (via Eating Well) that she'd been feeling unwell for several months, but nobody could pinpoint why. Doctors were puzzled, and the medical tests didn't have any answers for her. So the star decided to change the way she ate and embraced veganism, hoping that she'd feel better.
The plan worked: Brown got rid of her chronic headaches and started feeling a lot less lethargic. Meanwhile, her husband started consuming meat again, but the actor wasn't discouraged. 
Brown even started sharing her vegan meal ideas with her fans on TikTok and gained popularity for her honesty. Here's one solid example: She admitted that she craved meat at times and had to remind herself that she went vegan for the sake of her health. She said, "...Right now I could see myself dipping a crab leg into some butter. But my why is strong enough. I say: 'Be easy on yourself. Take your time. Don't be hard on yourself.'"
Her daughter helped her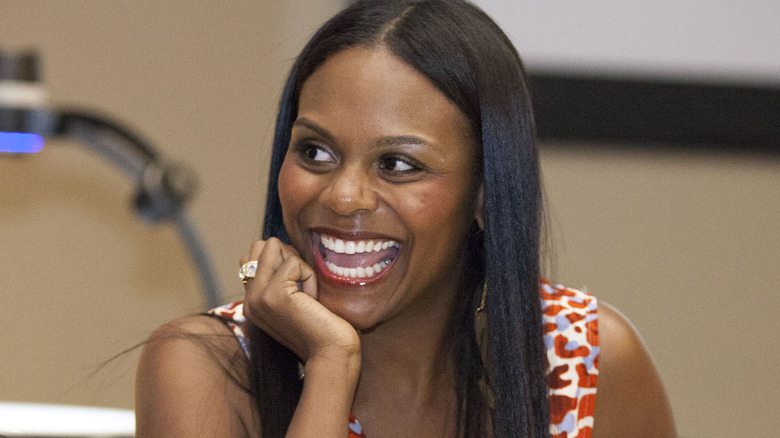 Alicia Funderburk/Getty Images
Per Insider, it was Tabitha Brown's daughter who suggested they watch "What the Health" on Netflix, a documentary that shed light on chronic illnesses. After watching the film, Brown was convinced she should push herself to go vegan for a month and modify her lifestyle. Her experiences also inspired her to write a book, "Feeding Soul." She wanted her readers to fall in love with her recipes and feel like they could replicate the dishes easily at home to unwind with a delicious meal.
Brown said that she genuinely hopes to inspire others dealing with chronic health issues and explained, "I hope that people, especially in the Black community, see someone who looks like themselves and says, 'Oh wait, she talks about food differently and maybe I can try that. Maybe I can help some of the ailments that are running in my family by changing what I eat.'"
For those just starting out making vegan dishes, the actor recommends using a lot of garlic powder and using spices little by little instead of adding everything at once. She told BuzzFeed, "I start off seasoning before the food is cooked, then after it cooks a little, I add some more. I layer the flavor, so we can taste something in every bite."