Why Indianapolis Is The 'Drive-Thru Capital' Of The United States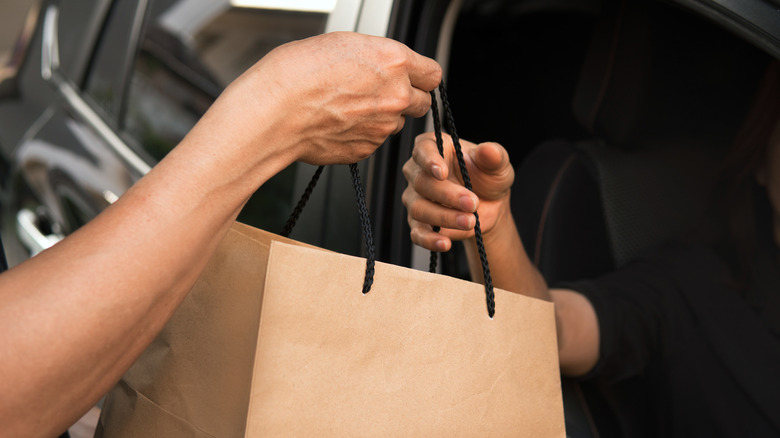 9gifts/Shutterstock
One of the major changes the restaurant industry has undergone due to the coronavirus pandemic is a renewed emphasis on the drive-thru. But, Chrysler Capital apparently asked itself which cities are actually best suited for such a transformation. So, it came up with an answer after doing some research.
Certain big cities, like New York, Philadelphia, and Boston failed to make it into Chrysler Capital's rankings of the best drive-thru cities in the United States. By measuring the number of drive-thru restaurants, cinemas, and gas stations against the average traffic delta people experience over the course of a year, it deemed Indianapolis the best with a score of 68.5 out of 100. San Antonio came in second with 66.3, Louisville in third with 62.2, Phoenix in fourth with 61.4, and Las Vegas in fifth with 61.3.
For those who live in Indianapolis, this might not be surprising. After all, it is still a haven for the related concept of a drive-in restaurant. You can, for example, still patron Mug-n-Bun, a classic drive-in restaurant that opened in 1960. And even some of those locations, like Steer-In - which also opened in 1960 and appeared on "Diners, Dives, and Drive-Ins" – offer a drive-thru. But while the city can boast that it had Guy Fieri as a diner at a drive-in, what makes it a top spot for drive-thrus, according to Chrysler Capital?
Did Indianapolis win on drive-in movies?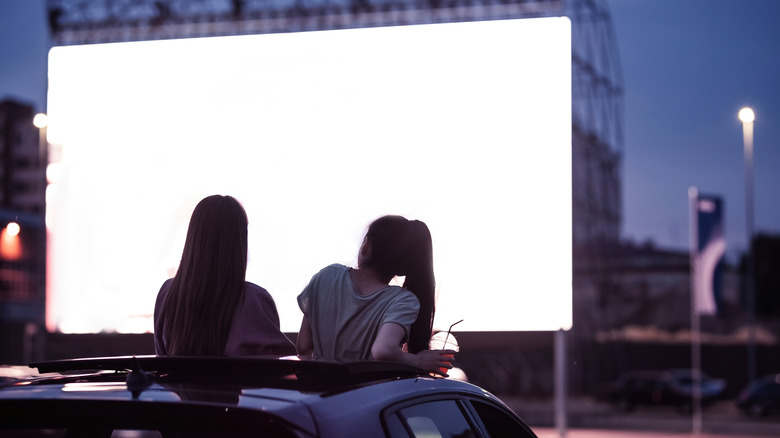 BAZA Production/Shutterstock
Chrysler Capital explained that its numbers were "correct as of July 2021." It obtained information from Tripadvisor, the 2021 Urban Mobility Report, Gas Buddy, and Drive-In Movie. But the company did not share the way it weighed the various categories that went into deciding that Indianapolis is the drive-thru capital of the United States. It's worth noting, as Fast Casual did, that the city also topped the category of drive-in cinemas.
Yet when it comes to the number of drive-thru restaurants, Indianapolis has over 150 while San Antonio has over 300. Indianapolis has over 100 gas stations while San Antonio has over 150. San Antonio does experience longer traffic delays than Indianapolis, with the former delaying commuters by over 30 hours each year and the latter over 25. Movie-wise, Indianapolis has a clear numerical advantage with over 15 drive-ins while San Antonio only has over five. Similarly, Phoenix, which came in fourth, has over 400 drive-thru restaurants and more than 100 gas stations and only experiences over 20 hours of delays. But it has fewer than five drive-in theaters. So while there may be unseen considerations or calculations, it appears that drive-in cinemas may play a big part.