This City Has The Most Sam's Club Locations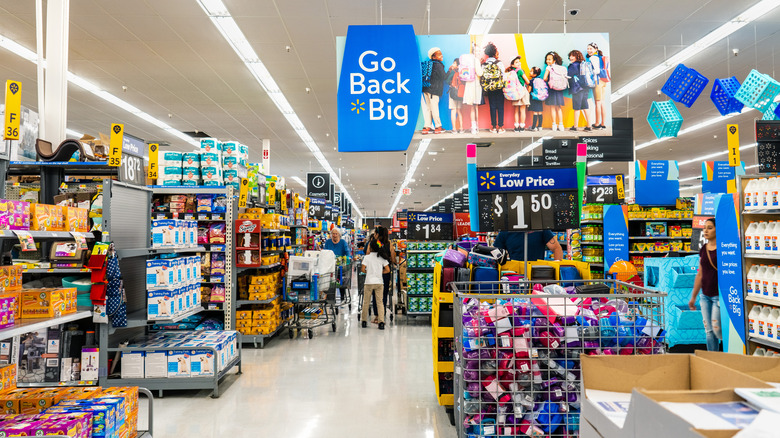 Sundry Photography/Shutterstock
Sam's Club has been offering customers exclusive access to its products since its doors opened nearly 40 years ago. Since then, it has become one of the most popular club-member chains in the country, alongside other stores, such as Costco and BJ's.
Sam's Club customers have plenty of favorites. According to a Reddit thread from shoppers, the chain's meats, medications, and frozen vegetables are some of the top items consumers prefer. However, shoppers did caution that some of Sam's Club's items are so large that they often result in waste, so shoppers advise making sure you only buy items you know you have a need for. Some might like to know that among the three major wholesale clubs — Sam's Club, BJ's, and Costco — Sam's Club offers the least expensive membership (via AllRecipes). However, the membership you choose depends heavily on which club is near you. If you live in Texas, you might be glad to know that there are plenty of Sam's Clubs to choose from.
Houston has the most Sam's Club locations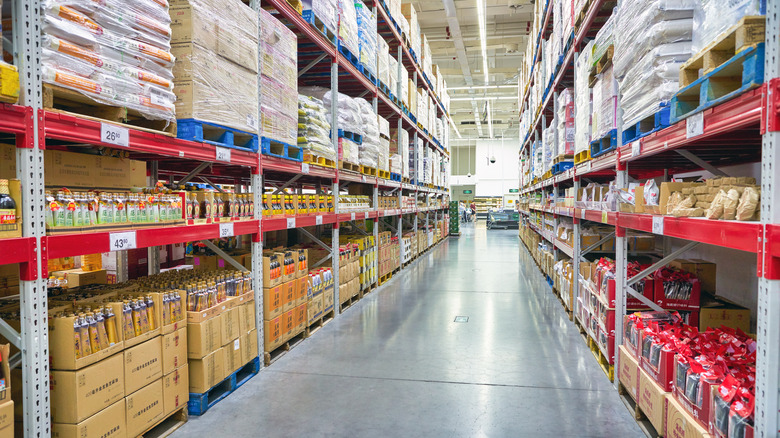 Sorbis/Shutterstock
When it comes to the city with the most Sam's Club locations, Houston takes the cake. According to SmartScrapers, the Texas city has seven total locations, which adds up to nearly 1% of all Sam's Club depots. Interestingly the numbers suggest that the chain doesn't usually have so many locations in one city. However, Texas does also have the most Sam's Club stores of any state in the United States, with 82 total; this makes up about 13% of all the chain's stores.
Florida and California also have a sizeable number of Sam's Clubs, with Florida having 46 locations and California coming in third place with 29. Together, the three states make up 24% of the total Sam's Club stores, per SmartScrapers. The business operates in 45 states and territories and 504 cities. Despite its nationwide presence, Sam's Club isn't so easy to find in the Northeast; Massachusetts, Rhode Island, and Vermont are all states without Sam's Club. Alaska, Oregon, and Washington, D.C. lack locations, too.