Aldi Just Assured Low Prices To Its Customers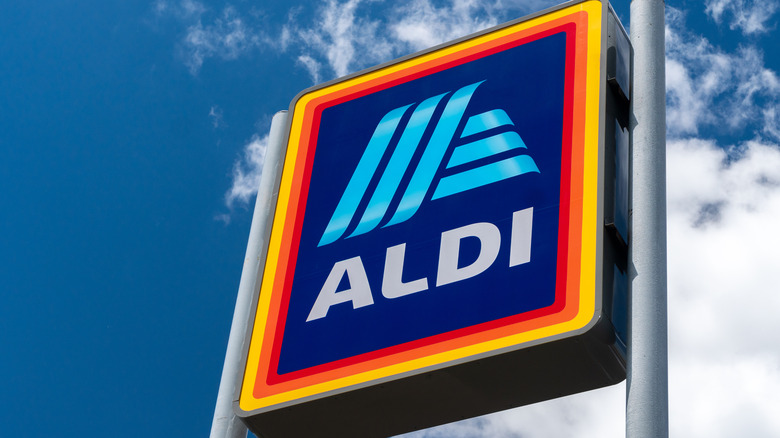 Ken Wolter/Shutterstock
Gas prices may be souring, but not the cost to shop at Aldi. The international supermarket chain is a fan favorite amongst college students. Study Break notes that the store is great for students with a tighter budget because many of the products on the shelves are Aldi exclusives, so shoppers can save a huge chunk of money compared to pricier name-brand items. However, that doesn't mean that these goods are low-quality.
Aldi is also great for those who want cheap plant-based products. According to PETA, Aldi has some amazing meat alternatives and dessert items, once again making it an ideal market for those with a low budget and not a lot of time. Because of all these great affordable options, Aldi's fanbase likely isn't going anywhere. The chain even has its own fan accounts on Instagram, such as @aldifavoritefinds. But Aldi USA recently took to its Facebook account to post a statement to reassure its customers of its low prices.
The "Price Promise"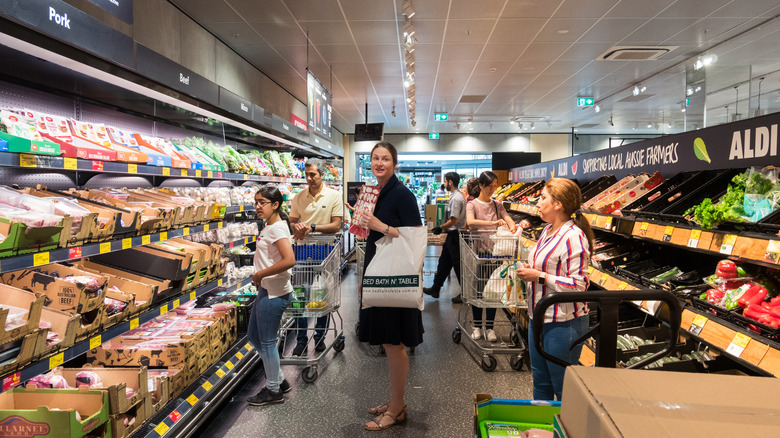 Nils Versemann/Shutterstock
In a statement by its CEO, Jason Hart, Aldi stressed its commitment to delivering affordable prices. While there are things everyone gets wrong about Aldi, it appears that its low costs are something shoppers can count on even as the brand is dealing with skyrocketing inflation. The Facebook post emphasized the chain's desire to give its customers the cheapest price for high-quality products, with, "No tricks. No gimmicks." A specific bolded line of the message emphasized, "No matter what happens in the world around us, ALDI will always be the low-price leader in every community we serve."
The statement also referenced the increasing costs of gas and high home energy expenses, which customers in the comments really appreciated. One user wrote on the post, "I swear, I actually am too much of a fan of Aldi. I praise you guys every minute I get the chance!" Not only is Aldi a grocery store chain, but the way it values employee engagement and community outreach may get many people's respect. According to Comparably, 100% of employees surveyed said they were proud to work at the chain, which makes it appear that the company is dedicated to its people.