Why You Might Recognize Fortune Feimster From Is It Cake?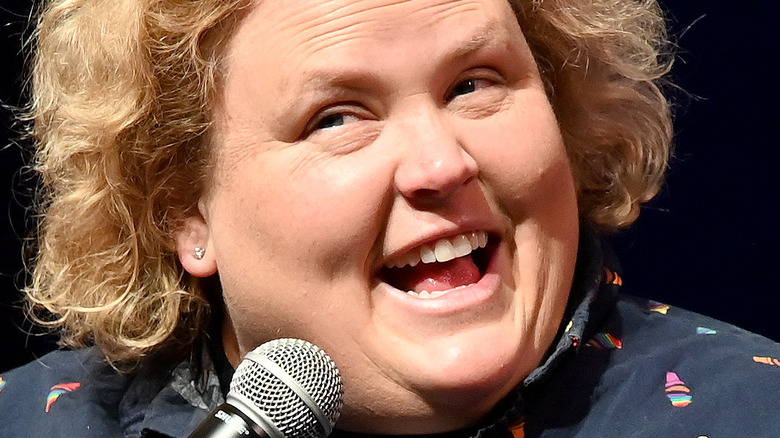 Stephen J. Cohen/Getty Images
It might seem like everyone in the world of entertainment refers to themselves as the hardest-working or busiest-of-them-all person in show business today, but comedian Fortune Feimster really and truly is all over the map, and seems to have every right to call herself "one of the busiest women working today" (per IMDB). If you thought Feimster looked familiar when you saw her on the wildly popular Netflix baking competition series "Is It Cake?," you're not alone. She was already a familiar face on TV when she showed up on episode 1, along with chef to the stars (and former "Food to Get You Laid" host) Ronnie Woo and food reviewer Daym Drops (per Distractify).
Did you pick up Feimster's Southern drawl on "Cake?" The writer, actor, producer, and voice performer spent her formative years in South Carolina. Not only is she a whirling dervish of professional activity, she has the ability to tell engaging stories and make people laugh (per The Sporkful). Those gifts have been well received in the midst of a global pandemic.
Fortune Feimster makes the rounds on TV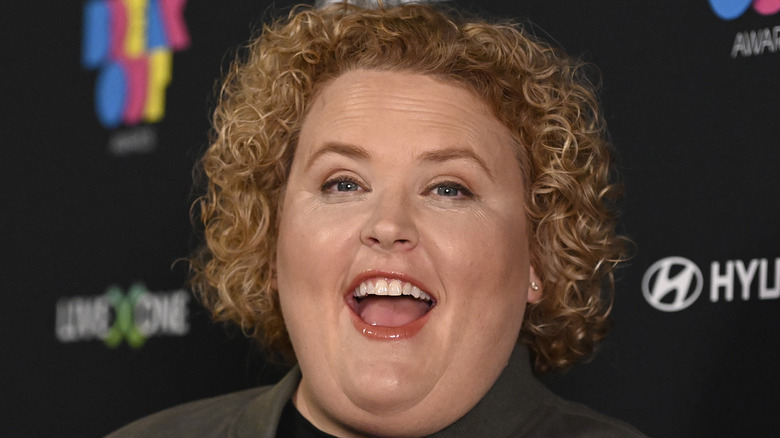 Michael Tullberg/Getty Images
Fortune Feimster might seem like a newcomer, but she arrived on the set of "Is It Cake?," hosted by "Saturday Night Live" regular Mikey Day, with a lengthy resume. She is perhaps best known as a stand-up comic who takes her act all over the country and for the Netflix special that gave her an even bigger stage and wider audience, "Sweet & Salty."
On Netflix, Feimster shares stories for laughs and doesn't hesitate to put everything out there, from her childhood, sexual orientation, weight, and fondness for food to growing up in the South with a mother who was once a debutante. As Daily Dot reviewer Audra Schroeder notes, "'Sweet & Salty' is an hour of Feimster telling us how she came to be herself."
If you're a fan of "The Mindy Project," you no doubt recognize Feimster as a regular on that show. She's also become accustomed to sitting in the late-night TV guest chair, bantering back and forth with hosts like Stephen Colbert, Seth Meyers, and Conan O'Brien (per TV Guide).