What You Need To Know About The Potential Sale Of Grubhub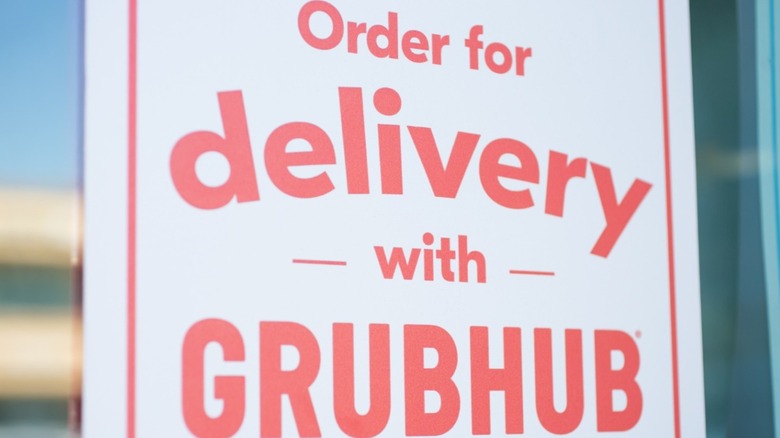 The Image Party/Shutterstock
It may have been one of the big winners during the coronavirus pandemic, but now The Wall Street Journal says that the third-largest food delivery company in the U.S., Grubhub, could find itself in the hands of new owners. The company has made our list of top food delivery services of 2022, but it has seen a decline in profit. The news of a potential sale comes after a 5% drop in orders across North America, which is its biggest market, as well as a 1% global decline during the first quarter of 2022. 
Grubhub's owner, Just Eat Takeaway.com, said it was talking to banks about a possible sale or partnership options, less than a year after it acquired Grubhub for $7.3 billion, per Reuters. The deal was seen as a lifeline for Grubhub which had been losing market share to DoorDash and Uber Eats. Nation's Restaurant News says negotiations over Grubhub's acquisition actually came in 2020, and at the time, it was said that the deal would potentially set up the biggest food delivery company outside China. Prior to that, Grubhub had been talking to Uber Eat's parent company, Uber Technology, but those discussions didn't sit too well with federal legislators, who had flagged antitrust issues. The transaction came with a billion-dollar hit for Takeaway, which was previously listed on the Nasdaq's Global Select Market, but is still traded in the London and Amsterdam exchanges.
A Grubhub deal could face regulatory headwinds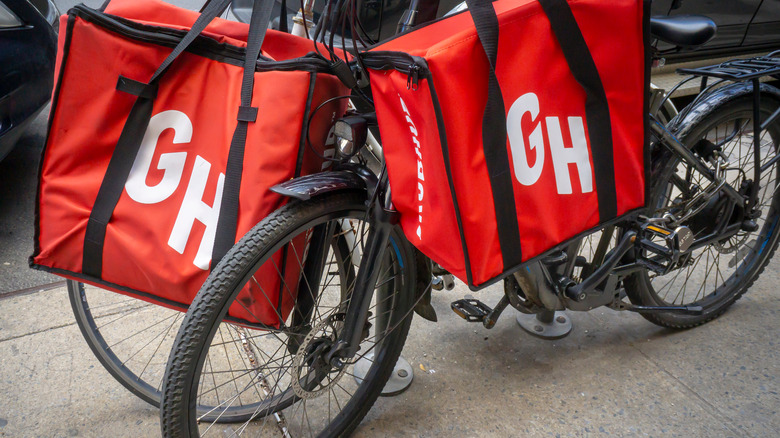 rblfmr/Shutterstock
Just Eat Takeaway's CEO, Jitse Groen, is managing expectations by saying "We are in talks with people around this (a sale), but I need to caution that doesn't automatically lead to a transaction," per Reuters, even as Grubhub told The Wall Street Journal it would not comment on the announcement.
A Grubhub deal would face considerable headwinds, as one analyst told Reuters that Grubhub's value is seen to be lower than it was during the COVID-19 lockdowns, because "as revenue remains above pre-pandemic levels but growth has stalled." Media reports also indicate that the anti-trust concerns that haunted Grubhub's early talks with Uber are likely to come back and affect any new potential investors. 
While Grubhub kickstarted the online ordering trend in the country back in 2004, it came under pressure as new companies came into play. The Wall Street Journal said DoorDash had taken pole position because it had focused its efforts on operating in the suburbs while its competition kept operating in urban spaces. The pandemic pivot to working from home put DoorDash in a position to benefit, which it did; its market share is now at 57%.
Thanks to inflation and with COVID-19 seemingly under control, analysts are warning that customers aren't likely to order in as much as they did when the pandemic was in full swing.