What You Need To Know About The Queen Bee Candy Recall
It says a lot about a company and the goodwill that it's earned from its customers when, after posting an urgent recall alert on Facebook, the response it receives is overwhelmingly warm and reassuring. And that's precisely what is observable on Queen Bee Gardens' Facebook page, in the wake of Queen Bee Gardens announcing the voluntary recall of more than 50 candy products it sold in the last year. Queen Bee Gardens, or simply "Queen Bee" for short, is a Wyoming-based family-owned purveyor of handcrafted caramels, truffles, and toffee, all made from honey produced locally at the family's farm, using honey cultivated from a community of bees the family refers to as the "Little Johnnies." 
On April 28, 2022, Queen Bee issued its voluntary recall — of a wide variety of products it sold in the last year via retail, wholesale, and direct sale channels (including e-commerce) — due to the possible presence of undeclared allergens. According to the company's recall alert, such allergens may include tree nuts and milk/dairy products (per the FDA and the State of Wyoming Department of Agriculture). Queen Bee also got the word out via social media, something that those with severe allergies to either tree nuts or milk/dairy products might appreciate, considering the high stakes that may be involved when severe allergies are at issue. So if there's any possibility you may be in possession of Queen Bee candy purchased in the last year, there are some important things to know about this recall. 
Should you be concerned about the Queen Bee candy recall?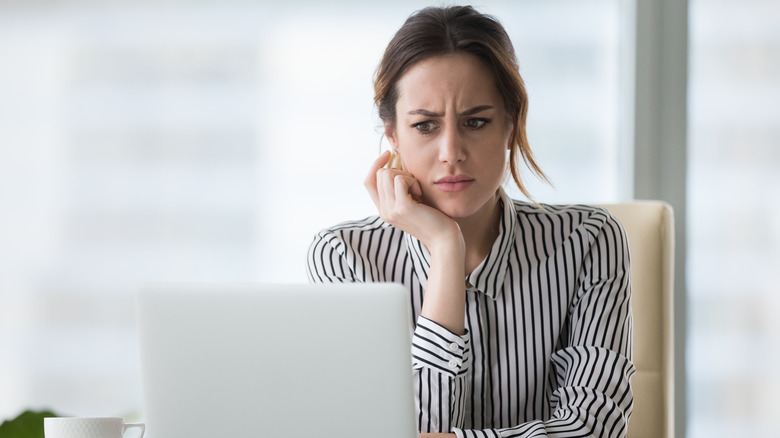 fizkes/Shutterstock
The current Queen Bee candy product recall involves over 50 different candy products that Queen Bee Gardens produced for nationwide sale and distribution — through all channels — right up until April 26, 2022, according to the FDA's release of Queen Bee Gardens' announcement via the Wyoming Department of Agriculture. A skim through Queen Bee Gardens' candy offerings suggests this recall may cover virtually all, if not all, of Queen Bee's candy (as per Queen Bee Gardens website). However, you can see precisely which candy products have been recalled using the list from the FDA release. 
The recall was issued because of "undeclared allergens including tree nuts and milk/dairy." Both were apparently discovered via routine reviews/inspections, as opposed to in the wake of a customer having become ill. However, as Queen Bee puts it, "People who have an allergy or severe sensitivity to Tree Nuts (macadamia nuts, coconut, pecans, walnuts, almonds, and cashews) and dairy (milk) may risk serious or life-threatening allergic reaction if they consume" these products.
Whether "undeclared allergens" includes other allergens in addition to tree nuts and milk/dairy seems unlikely, but the specific wording of the recall announcement does appear to raise the question. Therefore, to be on the safe side, if you have any Queen Bee candy purchased in the last year, you can check with Queen Bee (by calling them at 307-548-2818) regarding other allergens that may be present.
What to do if you have any of Queen Bee's recalled products
If you are in possession of any Queen Bee Gardens candy products that may have been purchased anytime between April 2021 and April 2022, you may return said products to the retailer who sold them to you in exchange for a full refund, according to the company's recall alert, as published by the FDA (which lists the affected items and their PLU codes). That being said, you are not being urged to do so if you are not allergic to tree nuts or milk, and assuming that the recalled products contain no other undeclared allergens (which you can ascertain by speaking with Queen Bees recall coordinator between the hours of 9 a.m. and 4 p.m. MST, Monday through Friday, by dialing 1-307-548-2818).
For Wyoming residents, please know that the Wyoming Department of Agriculture has been working with the company and its production facility to contact "retailers across the state to remove the affected products from their shelves and has been actively tracking products from this recall." While Queen Bee took action to address this situation, here's why you may be seeing fewer food recalls than you have in the past.