The Pump Rules Stars Shared Their Cucumber Pomegranate Margarita Recipe For Cinco De Mayo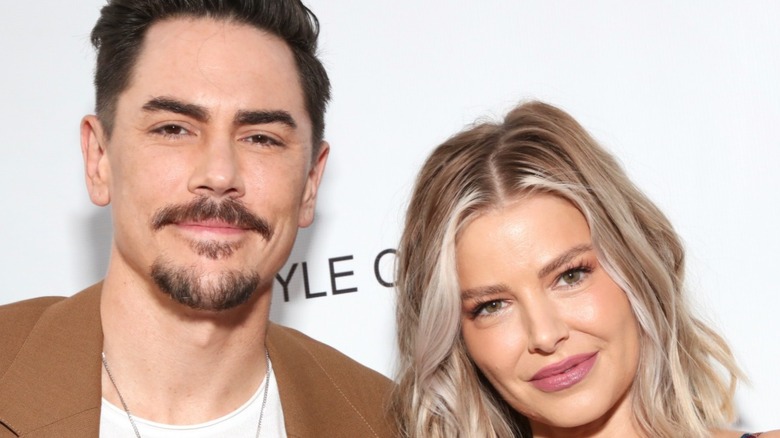 Robin L Marshall/Getty Images
It might seem like common sense to seek out one of the best margaritas in the U.S. on Cinco de Mayo, but if you can't make your way to one of those you have a different option to prepare at home. "Vanderpump Rules" power couple Tom Sandoval and Ariana Madix dropped the formula for an original festive cocktail to celebrate the holiday and it's every bit as colorful and dynamic as the duo who created it, garnished with a slice of reality TV drama.
Sandoval and Madix, who've been together since 2014 per Us Weekly, established a foothold as bartenders long before releasing their book, "Fancy AF Cocktails: Drink Recipes From a Couple of Professional Drinkers." They mainly created the cocktails featured in this book during after-hours hangouts with friends, where the group had to get creative, thinking outside the box in terms of what makes a quality beverage. Madix told the NY Post, "We just want to show that making drinks doesn't have to be taken so seriously." In the book, the couple rates each cocktail with a measure called the Trash-o-meter, which means every cocktail lies somewhere on the spectrum from trashy to posh (via Us Weekly). This margarita recipe is reportedly refined and elegant, landing it in the "classy" category.
Winning flavor combo combo creates a next level margarita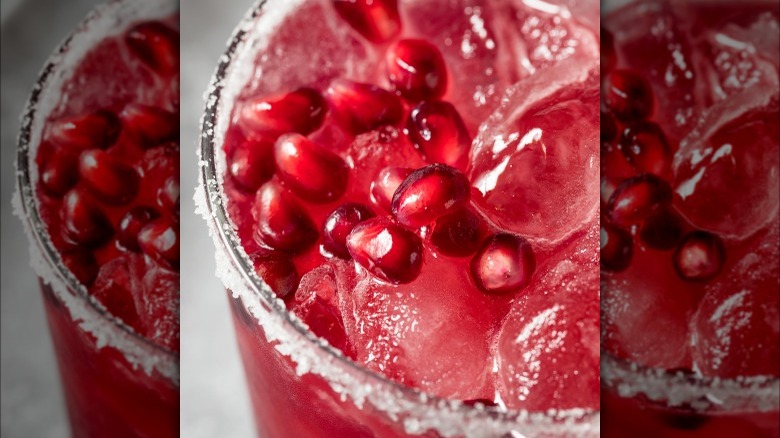 Brent Hofacker/Shutterstock
Tom Sandoval and Ariana Madix revealed their recipe for the ultimate Cinco de Mayo beverage, and it looks as refreshing as it does lovely. The Cucumber Pomegranate Margarita marries two strong flavors with tequila for a finished result that seems dangerously delicious.
A pair of simple ingredients take this margarita to the next level. In their 2019 book, "Fancy AF Cocktails: Drink Recipes from A Couple of Professional Drinkers," Sandoval said that cucumber and pomegranate are a winning combination that is successful in a beverage, according to Us Weekly. "You'll often find them paired in a salad, but you can also combine them in drink form," he stated. For this drink, you'll need some bartending equipment, but nothing too crazy. Make sure you have a muddler and shaker on hand to properly combine all of your ingredients. Finish the drink with a cucumber and pomegranate garnish, and you're ready to imbibe.