The Biggest Cooking Mistake You're Making, According To Geoffrey Zakarian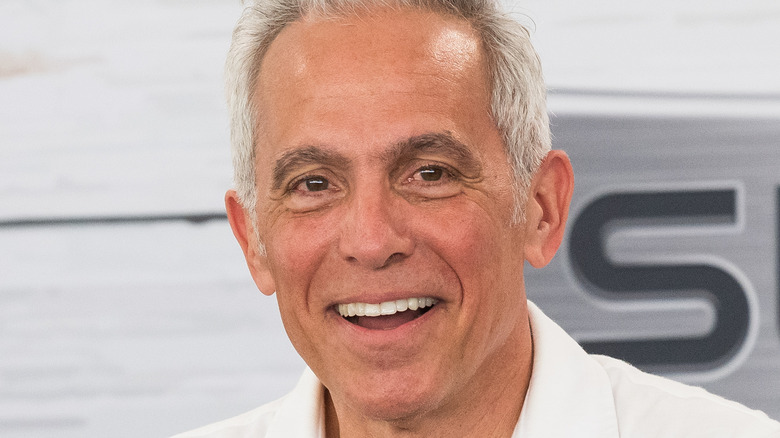 Jason Koerner/Getty Images
Geoffrey Zakarian is considered by many to be one of the leading figures in the culinary world, and one glance at his résumé offers more than a few hints as to why. After graduating from the Culinary Institute of America in 1982, the chef spent nearly 20 years working his way up the ranks in various kitchens, including New York's legendary 21 Club, where he became the executive chef in 1987. By 2001, Zakarian was opening the doors to his first restaurant, TOWN, which he followed up with his Michelin star-winning second eatery, Country, in 2005.
In the years since, the Iron Chef has continued to prove his mastery of the culinary arts with the opening of even more restaurants in addition to authoring cookbooks, designing kitchenware, and, of course, becoming a notable member of the Food Network family as a co-host of the daytime series "The Kitchen" and a frequent judge on "Chopped." Earlier this year, Zakarian added yet another notch to his lengthy list of accomplishments with the debut of his Food Network show "Big Restaurant Bet."
Needless to say, Zakarian has certainly proved why so many members of the foodie community — and even some outside of it — have learned his name over the years. Therefore, when the chef took to his Twitter account in April to share the solution to a major cooking mistake that so many of us are probably guilty of committing at least once in our lives, we knew we had to listen up.
Geoffrey Zakarian preaches tasting food several times while cooking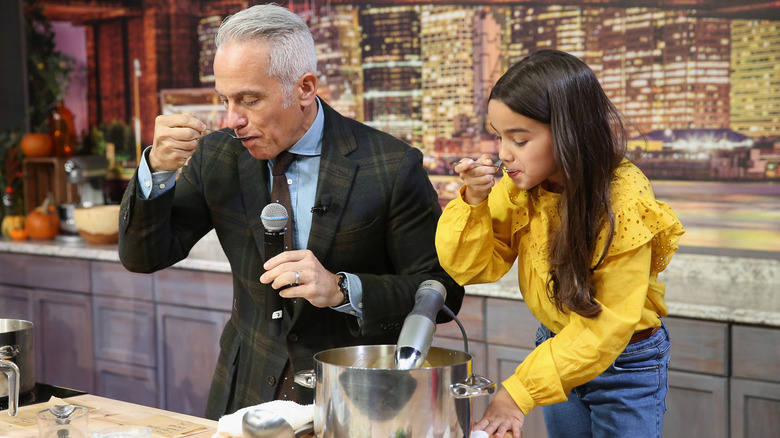 Rob Kim/Getty Images
Geoffrey Zakarian has more than 30 years of experience in the culinary industry, during which he has graciously shared some of his own knowledge with fans who are looking to step up their own cooking game. The chef has taught us how to whip up a top-notch fruit salad and even revealed the secret ingredient that goes into the perfect omelet, and recently, the restaurateur shed some light on how to avoid making a rookie culinary mistake pertaining to seasoning food. 
"Tip: Don't just taste your food at the end of the cooking process," Zakarian tweeted to his 330,000 followers on April 19. "Be tasting it constantly throughout, so it gives you ample time to adjust the seasoning."
We realize that some readers may think this method is a little unnecessary, or, as one Twitter user said in response to Zakarian's tip, might even leave them with nothing left at the end of their cooking venture. However, as Cooking Light points out, multiple tastings throughout the cooking process are crucial to ensure you don't end up with a plate of food that is boring and bland. 
Furthermore, Epicurious suggests tasting and seasoning your dish after completing each step of the recipe you're following (so long as it's safe to do so) in order to help "coax the flavor out" of each new ingredient. Therefore, there is no lack of flavor, and it's not only the food's "exterior" that's seasoned in the end.