Starbucks' New Cold Brew Flavor Has Fans Intrigued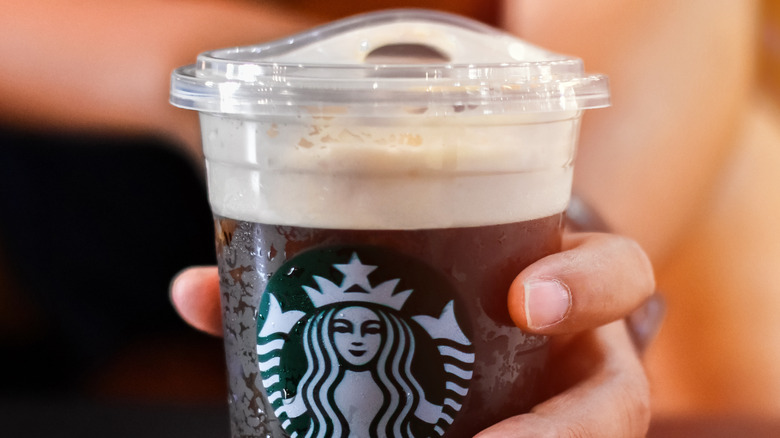 Mr. Kosal/Shutterstock
Summer is coming, and Starbucks is ready! And whether your beverage of choice is cold brew, iced coffee, or even a Frappuccino, Starbucks has you covered when it comes to cold drinks. The company has been brewing caffeinated beverages, both hot and cold, for years, and while iced coffee has been around for quite a while, the first Frappuccino didn't hit Starbucks until 1995 (via Eater), with Starbucks' cold brew over a decade later in 2015. 
Cold brew is created in a manner entirely its own, with a different brewing process than other coffees (via Starbucks). It is made with "ground coffee steeped
in cool, filtered water" and is brewed in that cold water for 20 hours. Its flavor has that same uniqueness, which when brewed, comes out "full-bodied, naturally sweet" and incredibly smooth. Around the holidays each year, Starbucks releases an Irish Cream Cold Brew, which is incredibly popular among customers, and now Starbucks is creating a riff on that fan favorite for summer.
What's new with the brew?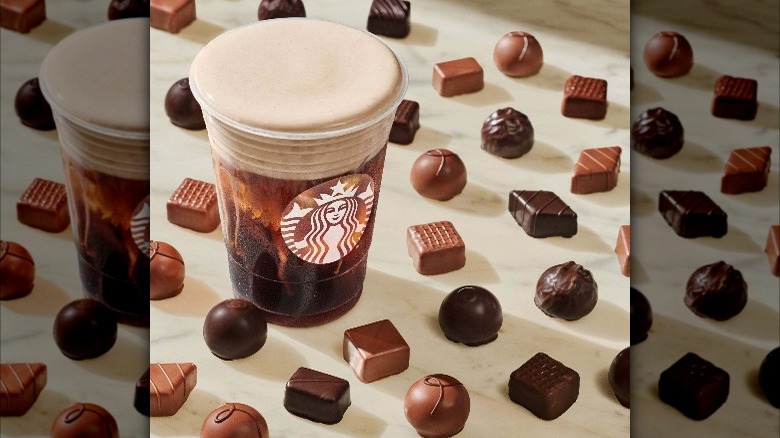 Starbucks
Starting Tuesday, May 10, the Starbucks menu in the U.S. and Canada is getting a makeover, starting with its new Chocolate Cream Cold Brew. And while the franchise is also rolling out some other summer treats, like a new Lime-Frosted Coconut Bar, the new cold brew is arguably the item at the top of fans' minds.
The Chocolate Cream Cold Brew gives a bit of a twist to its Irish Cream Cold Brew. It is "topped with a light, sweet and silky chocolate cream cold-foam" instead of the other's white foam, and given some added sweetness from vanilla syrup. Starbucks' press release notes the flavor and texture is meant to remind customers of "nostalgic summer moments" due to the creamy notes and an added malt flavor in the foam. The drink should be comparable to "a chocolate malted milkshake or that last bit of melted chocolate ice cream on a warm summer day." 
If the fan's reactions on Instagram are any indication, this cold brew is going to be a popular drink! Comments range from "YESSSSSS THIS SOUNDS SO GOOD" to "Omg getting it today," with others outside of the U.S. and Canada calling for it to come to their menus too. Someone who'd already visited for the day even plans to use it as an excuse to "go again tomorrow." The fans have spoken, and they're excited to try it!