The Trader Joe's Cheese Shoppers Say They Eat 'Every Day'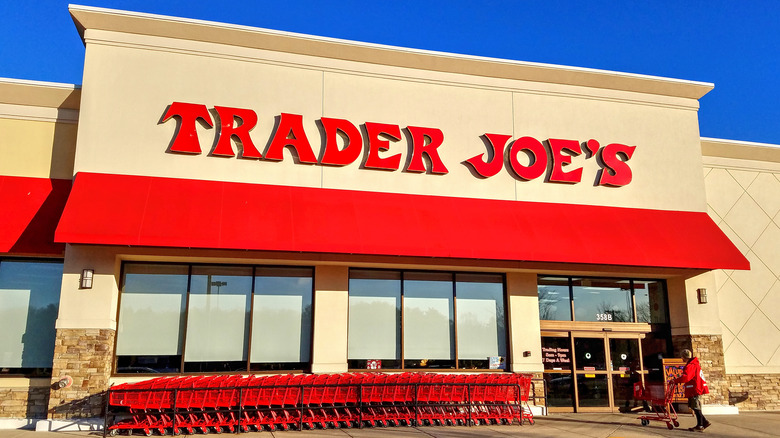 QualityHD/Shutterstock
Trader Joe's is one of those stores that has somewhat of a cult following — and it's easy to see why. The locations are typically much smaller than a standard grocery store, yet the shelves are packed, which makes it easier to navigate your grocery shopping without missing out on traditional grocery store items. Plus, Trader Joe's carries almost everything under its own brand name, and it keeps everything high quality at a relatively low cost. Though you won't find all the same store brands, shoppers often come away with foods and goods they prefer over the typical grocery store.
Trader Joe's customers get excited about the cheese section, as seen in the Instagram comments about a gouda cheese offering. Cheese is one of the company's prime examples of a high-quality good that doesn't break the bank; fans love the cheese section because TJ's offers lower prices than you might find at other stores, according to one Reddit user. From the delicious selection, there is one cheese shoppers say they'll eat "every day."
Trader Joe's shoppers love the marinated mozzarella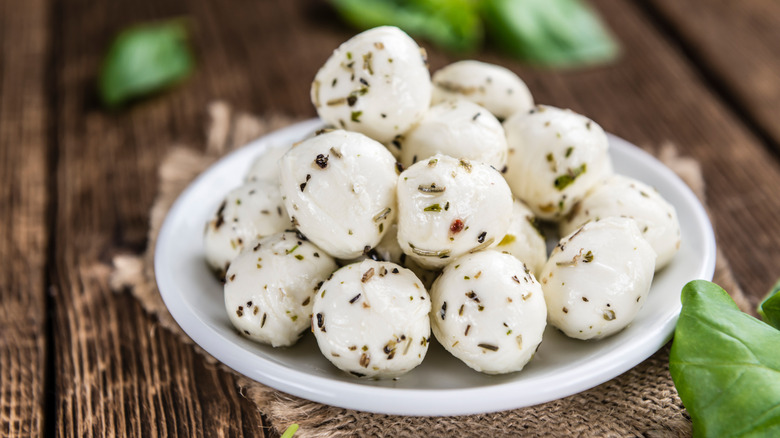 HandmadePictures/Shutterstock
Though plenty of customers flock to the Trader Joe's cheese section, it looks like there is one cheese that outshines them all: the marinated mozzarella balls. A TikTok user posted a video to the social media platform with an audio asking, "What's something you could eat every day and not get tired of?" The clip shows someone opening a package of the mozzarella balls.
The product, labeled "marinated fresh mozzarella cheese," immediately caught users' attention, and the comments flooded in of people praising the cheese balls. "I literally eat an entire tub in one sitting," one user commented. "I literally ate this every day until I threw up, and now I can't eat it," someone else said. "It's soo good," one user wrote in all caps. "Had it for lunch every day for 3 straight years."
Other users discussed their unique ways of using the product, with one person saying they save the oil to use "as salad dressing or dip bread in it." Another suggested adding it to "ciabatta bread and toasted in the air fryer." The TikTokers definitely make the product sound versatile and delicious.