Why McDonald's Franchisees Are Furious About A New Company Rule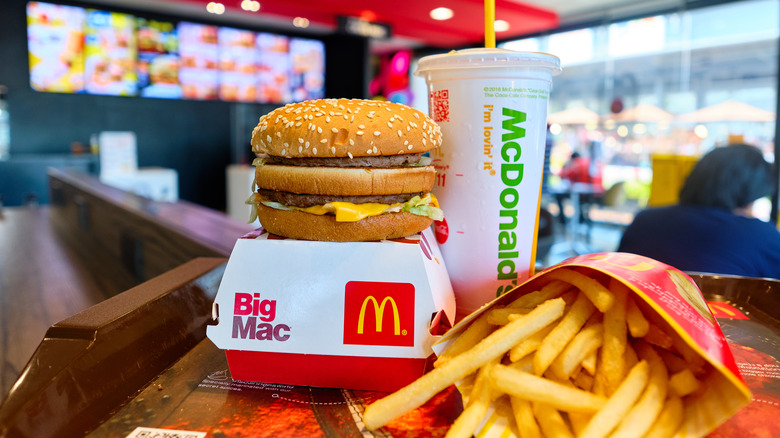 KULLAPONG PARCHERAT/Shutterstock
Update 5/12/22: This story has been updated to include a statement from McDonald's.
Multi-billion-dollar businesses might seem like well-oiled machines on the surface, but that's rarely the case. In fact, one might find that the mega-brands that frequently update their offerings are the ones that bring in the most business. 
Take McDonald's, which recently won the approval of one of its most influential adversaries, PETA, by introducing the meat-free McPlant to its burger menu. Likewise, the notion of swapping out the old for the new is at the center of Subway's ongoing "Eat Fresh Refresh" campaign, which has come with massive menu changes and a spate of new commercials that feature NBA stars like Steph Curry. 
When a chain tries to refresh operations within its individual franchises, however, things can get tricky — like that time a Starbucks manager allegedly threatened to cut workers' hours if they failed to "engage customers" (via Reddit). Similarly, a corporate plan to drive sales by targeting customer service and store operations is causing anger and apprehension among franchisees of the Golden Arches, reports CNBC.
The forthcoming grading system may 'kill morale,' says one franchisee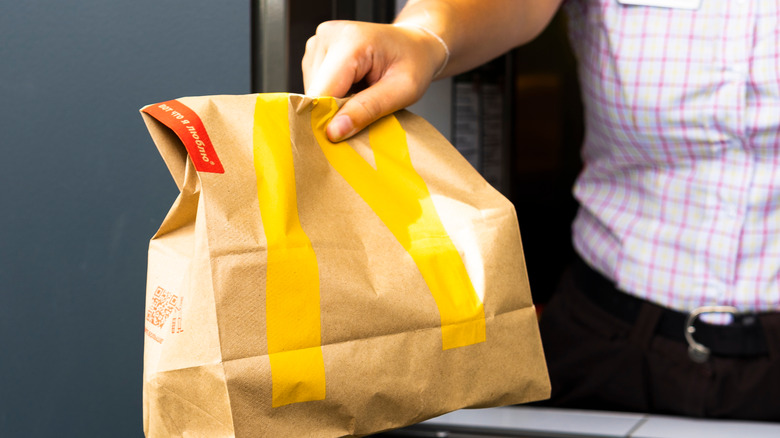 Gargantiopa/Shutterstock
McDonald's forthcoming Operations PACE (Performance and Customer Excellence) plan is described by CNBC as a "grading system" for the fast-food chain's locations, of which there are roughly 13,000 in the United States. Set to launch in January 2023, the system is designed to bring a "new approach that supports achieving our growth plan objectives." A McDonald's rep told Mashed, "We must remain laser-focused on maintaining our world-famous standards of excellence in our restaurants." 
What does that mean, exactly? For one, it will include up to 10 assessment visits per year where representatives of McDonald's and unrelated inspectors will evaluate workers both in the kitchen and at the counter. To some franchisees, the system sounds like anything but a recipe for growth. "It just kills morale, and with the current hiring environment being as tough as it is, I can't afford to lose any more people," one franchisee told CNBC. "You cannot improve things by telling my managers that they failed," said another. An internal survey conducted by the National Owners Association, which received around 500 responses, showed that a mere 3% of franchisees felt PACE's "grading curriculum" was "an accurate reflection of operations."
For its part, McDonald's said in a statement provided to Mashed, "This comprehensive performance management system, designed with ongoing input from franchisees, will offer tailored support and coaching to restaurants to help them provide a seamless McDonald's experience that will keep customers coming back."