Why Arizona Beverages Is Facing A Class-Action Lawsuit
Arizona Beverages, best known for its 23-ounce cans of tea, has expanded its offerings in recent years to include snacks inspired by the popular drinks. In 2020, the company released the Arizona Green Tea Fruit Snacks and Arizona Arnold Palmer Fruit Snacks, per Candy Industry. But in May, the company found itself in hot water, legally speaking.
While the company claims its fruit snacks, which come in Strawberry, Mango, Peach, Apple, Mandarin, and Plum Blueberry flavors, are made with "100% real fruit," one dissatisfied customer has alleged that isn't the case. 
The California resident has filed a class-action lawsuit against Arizona Beverages, alleging the company has engaged in a "deceptive marketing campaign" to make customers believe that its products contain healthy fruit when in fact the "first three ingredients are added sugars," via Top Class Actions. (According to the Arizona website, the first three ingredients in the fruit snacks are "pear juice from fruit juice concentrate, glucose syrup, [and] sugar.")
The suit claims the company used false advertising to make its products seem healthier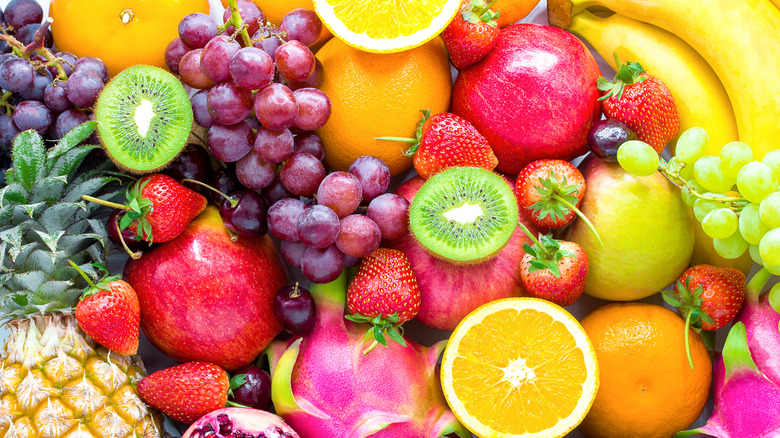 CHALERMCHAI99/Shutterstock
On May 9, Marcia Campbell filed the suit against Arizona Beverages and its parent company, Hornell Brewing Co., Inc, in the Northern District of California. The plaintiff specifically singled out the Green Tea Fruit Snacks and the Arnold Palmer Fruit Snacks, claiming the company used false advertising to trick shoppers into believing the fruit snacks were healthier than they really are, according to Law Street Media. 
In reality, the fruit snacks contain "15 grams of sugar in each serving" and "are devoid of the health benefits reasonable consumers associate with consuming real fruit," the complaint alleges (via Classaction.org).
The plaintiff has alleged that the labeling, marketing, and advertising of the product were false and misleading and is seeking damages and restitutions, as well as an injunctive relief to prevent the company from engaging in similar misleading marketing in the future. The lawsuit might have Arizona Beverage wondering if it should have stuck with making, well, beverages.