Why Hardee's And Carl's, Jr. Restaurants Are About To Majorly Change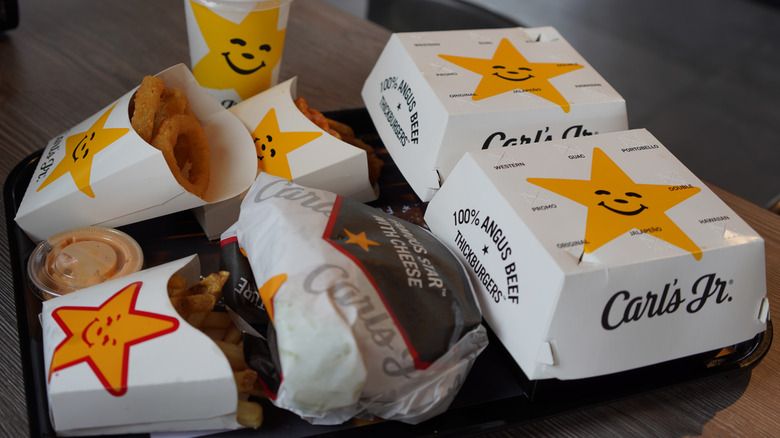 POC/Shutterstock
Though the parent company of Hardee's and Carl's, Jr. recently announced some big changes for the fast food restaurants, fans of the Original Angus Burger shouldn't have anything to worry about. As far as we know, this time the latest modifications aren't focused on switching up the recipes for any of the chain's sandwiches or sides. However, the menus themselves might actually look a bit different in the future.
According to Forbes, CKE Restaurant Holdings Inc. — the parent company of both Hardee's and Carl's, Jr. — will be giving the restaurants an overhaul over the next four to six years that includes updating equipment as well as technology. Digital menu boards are being tested out, in addition to dual drive-thru lanes and the use of artificial intelligence to take orders. Though an artificial intelligence drive-thru system may sound a little too much like the plot of a science fiction movie, McDonald's began testing the futuristic way of ordering last year in locations around Chicago (via CNN). Hardee's and Carl's, Jr. will also get another major change, and this one is sure to be more noticeable than all the others.
Some Hardee's and Carl's, Jr. locations are getting new exteriors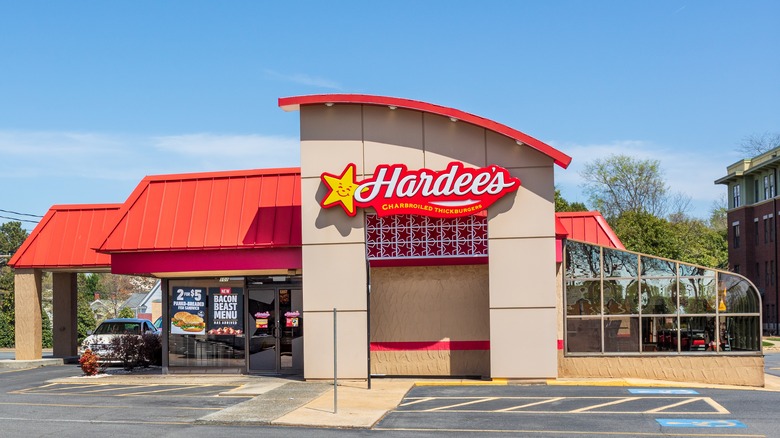 Nolichuckyjake/Shutterstock
Soon, Hardee's and Carl's, Jr. restaurants may have a different look altogether. Matthew Walls, chief global development officer of CKE Restaurant Holdings Inc., revealed to Forbes that the exteriors of some locations will be getting a makeover, including color switchups, new signage, and even "new towers to add height." There is no word yet whether Happy Star, the two restaurants' "iconic shared logo-turned-mascot" will be sticking around. "The exterior is what every guest sees before they decide to pull in," Wall told Forbes. "We are really focused on ensuring the outside of our stores is parallel to everything else we're doing."
According to QSR Web, over 500 locations will be updated, which is expected to have a total cost of around 500 million dollars. This will undoubtedly be a major undertaking, but some elements of the investment have already been tested with good results. According to Restaurant Technology News, the initial phase, including improvements to efficiency for operators and employees, was launched in a Columbia, South Carolina location two years ago and resulted in improved sales.