How Jay-Z Inspired RHONY Alum Dorinda Medley's Bourbon Brand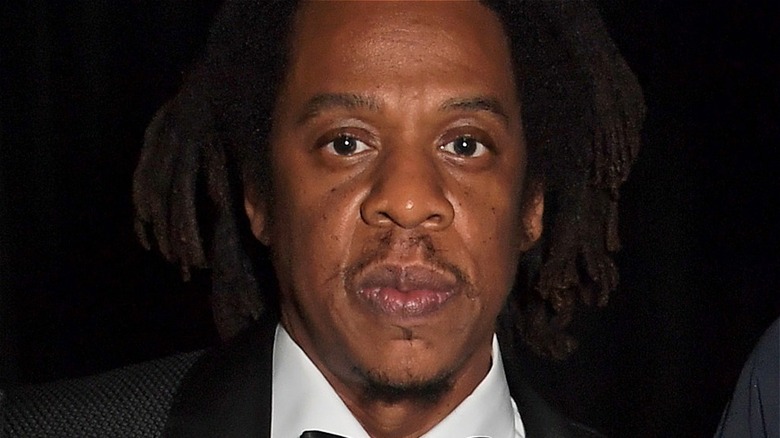 David M. Benett/Getty
In a viral dressing-down of her castmates over their poor behavior in Blue Stone Manor, her estate in the Berkshires, Dorinda Medley famously "made it nice" in Season 8 Episode 9 of "The Real Housewives of New York" (via Bravo). "I cooked all day, I decorated, I made it nice!" she said to her costars. "If none of you can behave, you can all go home!" Medley embraced fans' reactions to the scene, proclaiming in her tagline for Season 9, "I tell it like it is, but I always make it nice."
Fans had come to expect drama to be stirred up at Blue Stone Manor. The estate is home to Season 2 of Bravo's upcoming "Real Housewives Ultimate Girls Trip," where the reality star is slated to star alongside seven other women, all former cast members of the series' franchises in New York, Orange County, Atlanta, and Beverly Hills (via Screen Rant). The show will debut on June 23.
However, fans don't have to wait until then to sample Medley's hospitality for themselves. Last year, the reality star unveiled Blue Stone Manor bourbon with the aim of bringing to life the feelings inspired by her Berkshires home and Paste Magazine praised the spirit's flavor. Many fans were surprised, however, to read that Medley found another source of inspiration for the bourbon — and that it wasn't her former co-star, liquor entrepreneur Bethenny Frankel. 
Dorinda Medley revealed her brand's inspiration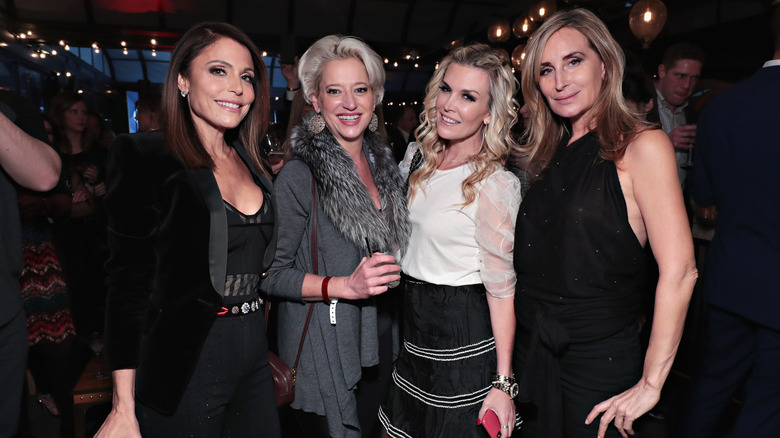 Cindy Ord/Getty Images
Speaking to CNN Business, Dorinda Medley explained, "I went to an incredible Jay-Z party before Covid, and I was sitting downstairs [at the club] and all the women were drinking dark liquor. I was thinking there was something incredibly powerful about it ... we think of [dark liquor] as a male thing, but it's a huge growing market for women." The reality star said she sought to differentiate the brand from others created by stars of the Real Housewives, many of whom have launched businesses on the show, but none more successfully than one of Medley's former costars whose company happens to also sell cocktails aimed at female consumers.
In 2009, Real Housewives of New York alum Bethenny Frankel created Skinnygirl, a line of pre-packaged low-calorie cocktails. The brand expanded to include foods, shapewear, and other apparel, eventually selling for $120 million in 2011 (via Hollywood Reporter). The similarities were not lost on fans, some of whom speculated on Reddit that Frankel might be "coaching" Medley.
Viewers of Season 8 may recall drama that before Medley "made it nice," drama was heating up over Frankel's mentorship of Sonja Morgan, who was developing a wine company and sought the advice of her cocktail magnate costar. Frankel was incensed over Morgan's decision to name the company "Tipsy Girl," as she felt it sounded too similar to her Skinnygirl brand (via Bravo).