The One Beverage Trend Instacart Says Is The 'Drink Of The Summer'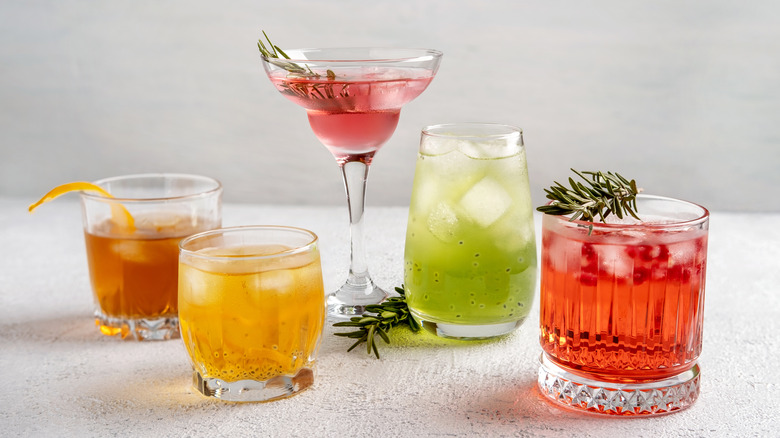 Svetlana Khutornaia/Shutterstock
Don't get us wrong – we're all about the mulled wine, hard cider, and hot toddies - provided it's autumn or preferably wintertime. But now is not the time for fireside-friendly libations. Now is the time for cool and crisp sips, preferably on ice, but by no means necessary. And if the last several years of growth in the hard seltzer market are any indication, we'd be guessing, what with Memorial Day Weekend and the summer months nearly here, that now would be the time for none other than that canned, carbonated, and exquisitely sessionable favorite, hard seltzer. In fact, Instafcart has sales data indicating that hard seltzer was its top-growing summer beverage, if not the top-growing summer beverage overall, for all of the last three years running. 
As it turns out, however, hard seltzer's spectacular growth may be giving way to that of a potentially even more popular pre-prepared alcoholic beverage. That's what Instacart is predicting right now, based on its analysis of what people have been drinking over the past few months as well as what they were drinking last summer, as reflected in Instacart customer purchasing patterns. So, let's see if you "can" guess what might be the one retail beverage trend that Instacart is predicting will surpass the hard seltzer trend as the next pre-made summertime sipper? 
Canned cocktails will be the drink of summer 2022 if Instacart's prediction comes true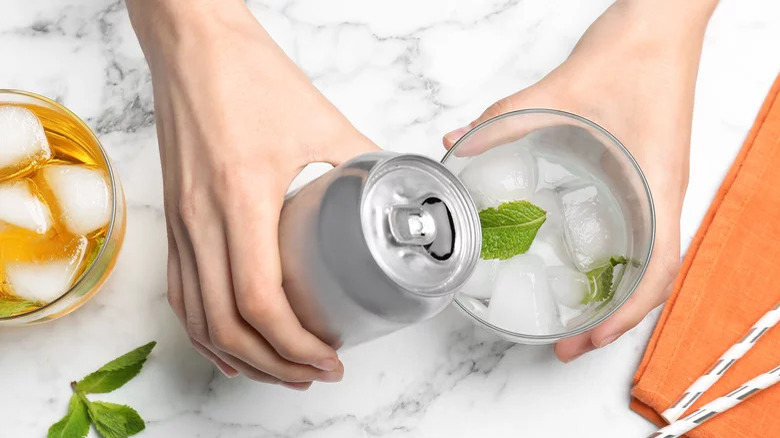 New Africa/Shutterstock
From what Instacart has learned during the course of its ongoing summertime beverage research, it would appear that although hard seltzer may end up facing a slight wane in popularity in summer 2022 (as compared to its extraordinary popularity in the last three summers), people have not stopped being all about what hard seltzer stands for. And by that we mean the convenience that comes with a canned beverage, the sessionability you get to enjoy with a low ABV beverage, a wide assortment of fun, summery flavors, and a price that many can afford.
Hard seltzer, make way for canned cocktails, which apparently, stand poised to dismantle hard seltzer's lock on its status as the unofficial drink of summer these last few years. "Based upon what we're seeing in Instacart's digital aisles, we predict this year's 'drink of the summer' will be canned cocktails," Laurentia Romaniuk, Instacart's Trends Expert explains. "With summertime travel reaching new heights this year, whether folks are adventuring far from home or gathering in a loved one's backyard, we believe convenience, price point, and new, buzzy options will be key factors when deciding which beverages to purchase." 
From what the Distilled Spirits Council of the U.S. is seeing, Instacart's prediction is consistent with overall market trends. To wit, "sales of premixed cocktails surged 42.3% ... compared with a year earlier," via CNBC. Here are 30 of the most popular canned cocktails, ranked.