The JIF Recall Just Spread To Include Chocolates, Too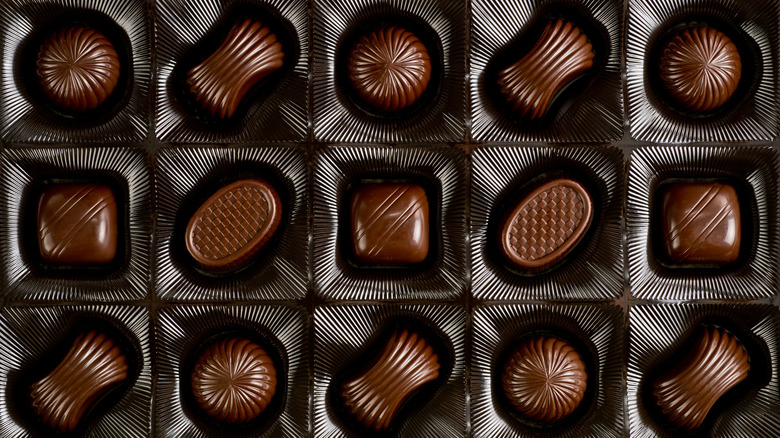 RUM-photo/Shutterstock
Chocolate lovers may need to know something important if a certain product was purchased between November 12th, 2021, and May 21st, 2022 (via the FDA). Some items are currently being recalled, due to the potential contamination with salmonella bacteria. This is the same reason why Jif products were announced as being recalled a few days ago, per the U.S. Food and Drug Administration.
Salmonella is frequently associated with foods such as poultry and vegetables (via The Foundation of Meat and Poultry Research). Because the bacteria are typically formed in animal intestinal tracts, meat is sometimes contaminated. Produce can be affected because the bacteria can contaminate the soil they are in contact with, according to Food Safety News. But how could this bacteria possibly spread to items such as peanut butter and chocolates?
According to USA Today, the plant that manufactures the Jif products is speculated to have an ongoing issue with contamination. When goods such as chocolate (which can contain peanut butter) are processed in the facility, there is a risk that those products could potentially carry the bacteria as well.
Chocolate companies urge consumers to return peanut butter products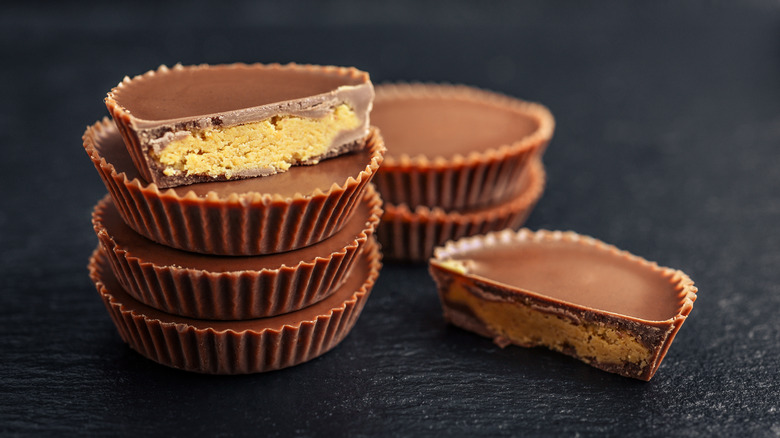 mama_mia/Shutterstock
TODAY deemed that JIF has the most popular peanut butter in America. And this statement is backed by the number of companies that carry the affected items on their shelves, including Albertson Companies and Wawa. Many of these companies have informed their patrons of the potential contamination and encouraged them to return the products for a refund (via VERIFY). One particular chocolate company has now recalled some of its products, according to the U.S. Food and Drug Administration.
According to BGR, Coblentz Chocolate Company cautioned its customers that some of its products should not be consumed. This decision was made as "a direct result of the J.M. Smucker Co. Jif peanut butter recall," per the recall announcement. Some of its products include obvious treats made with peanut butter, such as its peanut butter fudge and peanut butter truffle. Others, such as its fudge sampler, might only contain a few chocolates that are peanut butter-filled, but it is better to air on the side of caution.
The FDA provides a list of all products with active safety warnings, which can be referenced here.