Aarón Sánchez On The Difference Between MasterChef And MasterChef Junior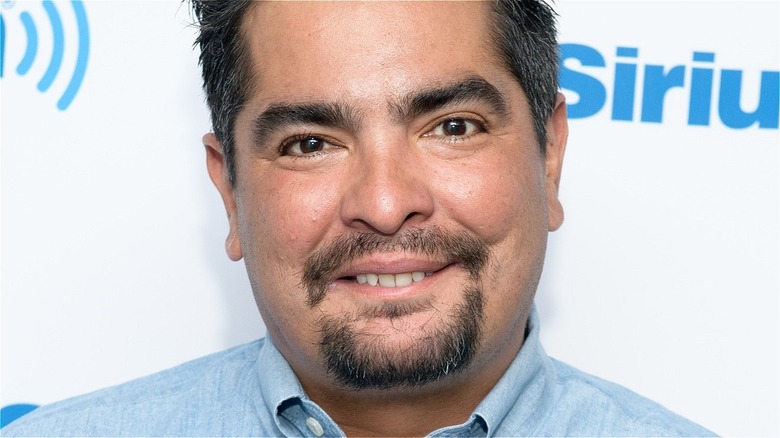 Noam Galai/Getty
We all have our favorite cooking shows that we discuss with friends the next day, and there is definitely a growing abundance of them to pick from. Still, "MasterChef" and "MasterChef Junior" are among the most recognizable.
The American version of "MasterChef" has been running since 2010. The show concept started way back in 1990 in the U.K., and the show format has been popular in many countries, landing series in Australia, Ukraine, India, and Germany, among other nations. Then, "MasterChef Junior" started in 2013 and proved to be another popular format of the show, this time showcasing talented children cooks who are 13 years old or younger. 
Both "MasterChef" and "MasterChef Junior" have run continuously in the United States and both feature host and chef Gordon Ramsay. Chef Aarón Sánchez joined "MasterChef" as its third judge in its eighth season in 2017. Then, he added "MasterChef Junior" to his repertoire in Season 5. 
Aarón Sánchez relates to the contestants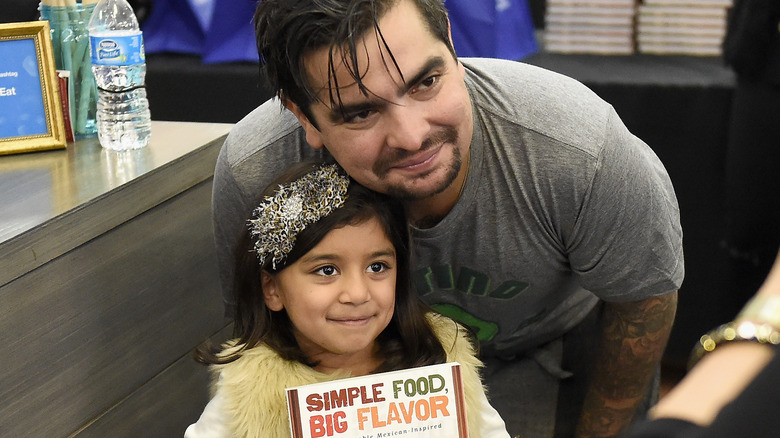 Matthew Eisman/Getty Images
Aarón Sánchez is an award-winning chef with a restaurant in New Orleans — Johnny Sánchez — and a cookbook author. Everyone who watches these shows knows that Sánchez has a big heart, too, often sending budding chefs who didn't quite make it into the "MasterChef" kitchen or down-on-their-luck chefs to apprenticeships in his restaurants.
Watching Season 8 contestant Ivy Childs stand on a box in order to reach the bench and use a sharp knife or flambéing shrimp with a flame that reaches over her head makes you watch in slack-jawed awe, something that the adult contestants on "MasterChef" must work harder to achieve. The "MasterChef" judges undoubtedly agree. In The Darien Times, Ivy described Sánchez as "funny and nice."
These kids work together, giving each other words of encouragement, out-performing many adults in the kitchen, and the heightened feelings as their emotions brim to the surface during stressful times and eliminations. While many of the adult competitors form friendships, many tend to have a more cutthroat attitude toward winning than their young counterparts. It's the refreshing attitudes and pure fascination we have for these young people that keep us coming back for more each week.
The difference between the two shows for Aarón Sánchez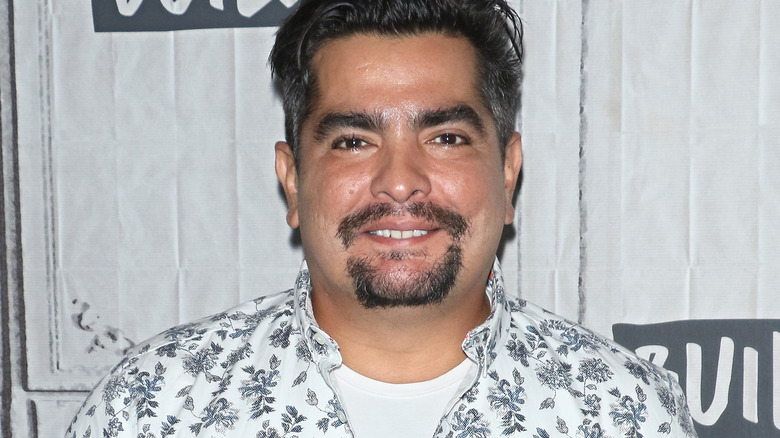 Jim Spellman/Getty Images
On her eponymous talk show, Tamron Hall asked celebrity chef Aarón Sánchez about the difference between "MasterChef" and "MasterChef Junior." "Let me tell you, the young ones are so well prepared. We have age groups from 8 to 13 and we started with 16 in this particular season, Season 8 of 'MasterChef Junior,' and they come in with this really vast amount of knowledge," he explained before adding, "Some of them at 10 year olds have been cooking for five years. They come in, they're ready to rock-and-roll, they're so enthusiastic and they truly love food!"
When it comes to "MasterChef Junior," he's no different. These kids show cooking skills that, most parents would agree, is not your standard level of the average 10 year old. "I'm a dad — trust me, I relate to their age group. To see their passion and interest for food is just really cool," Sánchez told People. It can't be easy telling a young person that they're not making it through to the next round or that the food they spent so much time preparing isn't up to par. In this way, Sánchez and the other "MasterChef" judges hold a lot of respect from us.
"For me, it's really rewarding," Sánchez told Gold Derby. "It's exciting for me to see [the children] focus on something that has a real presence or a real value in their lives." This naturally translates on the screen. After all, these children exude passion, and cooking can help people express themselves, their cultures, and more. It's, therefore, no wonder that these kids love cooking so young — and that Sánchez loves experiencing it.