Here's What The Queen Will Use To Toast Her Platinum Jubilee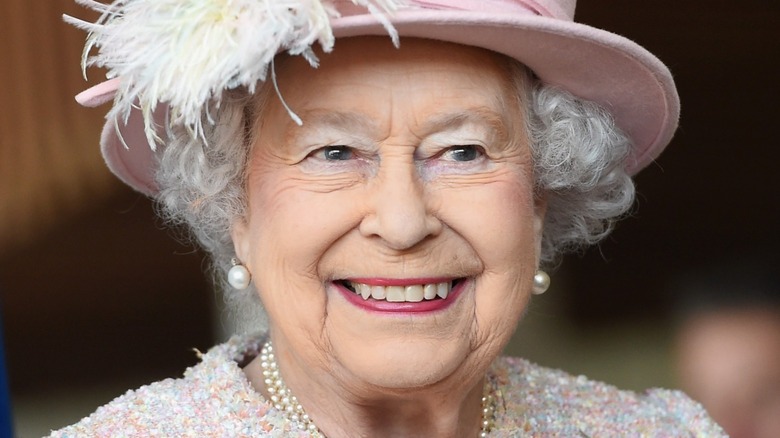 Stuart C. Wilson/Getty
If you're a fan of the British royal family and have the budget to live like they do, it might be of some comfort to know that many of the things they use and consume aren't as fancy as you might think. And we know this because most of them come with Royal Warrants.
Per Buckingham Palace, a Royal Warrant of Appointment is a way of acknowledging people or institutions that "have regularly supplied goods or services" to the queen, the late Prince Philip, and Prince Charles. There are no rules involving who — or what company — gets the honor. And they come from every background imaginable, from multinational companies that provide pool cleaning services to office stationery, per Royal Warrant. 
The individuals or companies that supply these goods and services don't even have to be British. They do, however, need to have supplied the households with a good or service for five years prior to the warrant, and they need to be doing that continuously. The same can be said of all the food and beverages that are sold to the royal households.
The queen is preparing a sparkling wine for the event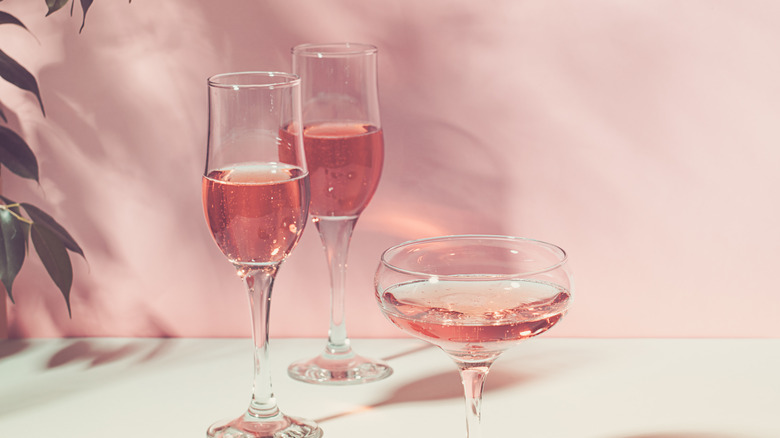 Natali Ximich/Shutterstock
While some Champagne labels lay claim to be Queen Elizabeth's favorite, as wine expert Liz Palmer pointed out in her blog, "The exact brand of her [the queen's] nightly libation is unknown, it's almost certainly one of the eight brands that have been granted royal warrants, including Bollinger, Krug, Lanson, and Pol Roger." And while royal wine lists are, per Decanter, "a closely guarded secret," Pol Roger has been identified as a wine of choice for royal weddings from that of Prince William and Kate Middleton, to Prince Harry and Meghan Markle, as well as that of Princess Eugenie of York to Jack Brooksbank, per The Drinks Business. The brand earned its Royal Warrant in 1877.
That hasn't stop the world's Champagne houses from marking the queen's Jubilee with special-edition Champagnes — Moet & Chandon has said it will release Platinum Jubilee Cuvee bottles which are specially bottled and labelled as such. 
But for her Platinum Jubilee, the queen is looking closer to home to toast the event. Per Food & Wine, Buckingham Palace is offering its English Sparkling Wine, a blend of Chardonnay, Pinot Noir, and Pinot Meunier that "has enticing aromas of rich and honeyed citrus fruit, white peach and hints of sweet spice." The release of this very British vintage makes us wonder whether the queen might give up vintage French Champagne for her special Platinum Jubilee and reach for an English tipple instead.