Why Andrew Zimmern Misses The OG Cooking Shows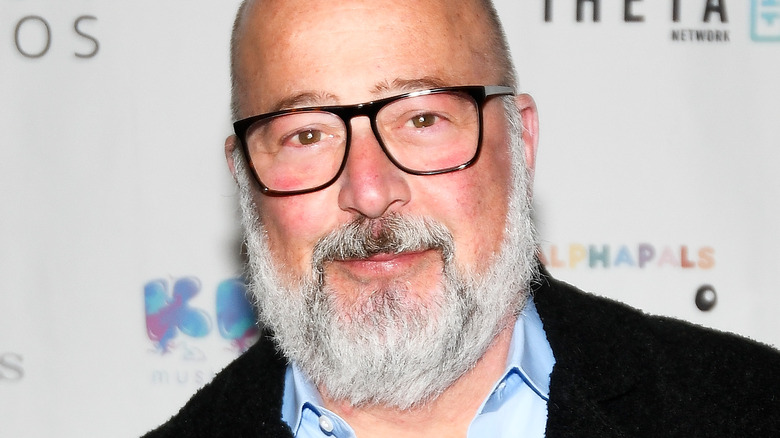 Alex Goodlett/Getty Images
Cooking shows have long been part of the television landscape. The very first cooking shows in the U.K and the United States, hosted by Philip Harben and James Beard respectively, were short, informative affairs. Both shows started airing in 1946, with Harben's "Cookery" airing for 10 minutes and Beard's "I Love To Eat" taking up 15 minutes of airtime (via Cook's Info). From these starts many, many other cooking shows came out – who could forget Julia Child's show "The French Chef"? That debuted in 1963 and wouldn't be Child's only food rodeo. She played an integral part in the popularity of how-to cooking shows (via WGBH). Eventually, there were even channels dedicated to cooking, like the Food Network, which started airing in 1993 and initially focused on instructional shows.
However, over time, cooking shows have seen a dramatic shift. Competition-based programs like Fox's "Hell's Kitchen" and Bravo's "Top Chef" have been rising in popularity for years. The trend has even taken over dedicated food channels like Food Network. Ming Tsai, who rose to fame with his fame Emmy-winning Food Network show, "East Meets West," told First We Feast that the network has "morphed into reality television now, which I have nothing against, but I'm at WGBH because I still get to teach." Andrew Zimmern, who carved out stardom on the Travel Channel with "Bizarre Foods," posted an AMA video in April where he addresses the current lack of instructional cooking television.
What happened to the OG cooking shows?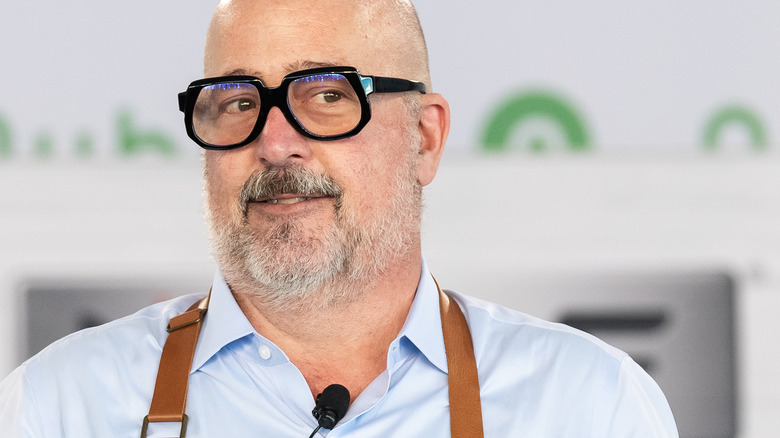 Jason Koerner/Getty Images
In the video posted to his Substack blog, Andrew Zimmern's Spilled Milk, Zimmern answers a question regarding how he feels about the glut of competitive cooking shows and the decline in instructional porgrams. The chef says he misses the kind of programming that aired in 2004 and even the '70s when shows taught viewers how to cook. But he also points out the trends that have led to the decline of instructional cooking shows and the ascension of competition shows. Firstly, viewers just want to watch the competitions. It's where the audience, and thus the money, is. So networks cater to those viewers – though Zimmern also suggests that the right instructional show could still flourish.
However, the instruction-hungry chef mentions another trend that may have impacted TV programs: the rise of cooking videos on YouTube. Zimmern observes that you can find plenty of recipes on YouTube these days, even from celebrity chefs. Notable names with their own YouTube channels include Zimmern himself, Gordon Ramsay, and Alton Brown. It makes sense that YouTube is steadily taking over the digital cooking scene as the internet grows more ingrained in our culture and daily lives. The Kitchn notes that many children watch YouTube for entertainment, creating a level of familiarity that makes the leap to learning on the platform relatively easy.
Is YouTube the place for new 'OG' cooking shows?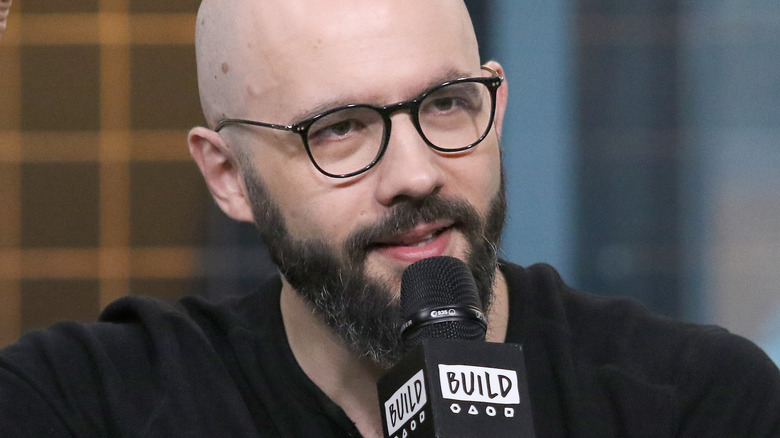 Jim Spellman/Getty Images
Ease of access is one of the biggest ways the internet has changed how the average person consumes cooking content. For a curious foodie, YouTube can offer seemingly any recipe, and one point that Andrew Zimmern raises in his AMA video is how easy it is to find exactly what you're looking for. With a weekly network show, there's no nifty search box on the screen. You'd have to hope the episode spotlighted a recipe you had in mind. People turned to YouTube even more during the pandemic, as the number of views for videos whose titles included "cook with me" more than doubled, per The Associated Press. Even Zimmern seeks out YouTube when he's struggling with a recipe.
YouTube also enables people to create videos in their own style and produce content themselves. Some of YouTube's most popular cooking channels started with somebody in their kitchen. Perhaps the most notable example is Andrew Rae's channel Babish Culinary Universe, which boasts 9.68 million subscribers. Launched in 2016, the channel began with Rae in his friend's kitchen with some camera equipment and a desire to see what it would look like if he tried his hand at making a cooking show that wasn't as polished as a TV show (via Guardian). YouTube's rise in popularity has revolutionized cooking content – even if it may have taken out the OG cooking show on its way.