The Unexpected Reason KFC Australia Is Serving Cabbage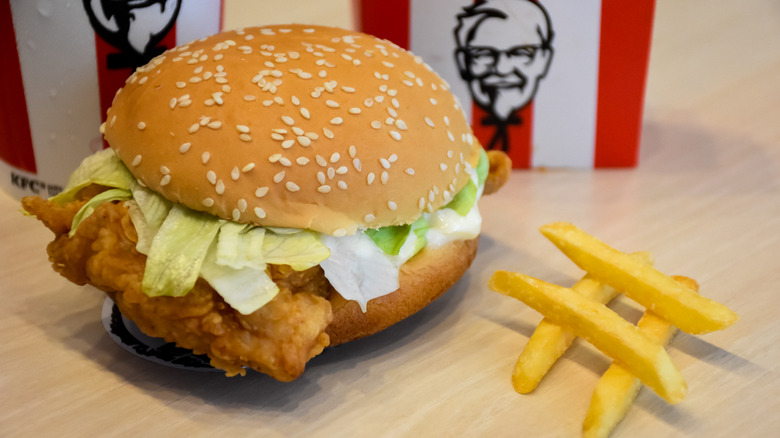 Patcharaporn Puttipon2465/Shutterstock
Iceberg lettuce might be an overlooked child in the family of salad vegetables, but it's certainly not being ignored in Australia at the moment, where heavy rains and flooding have pummelled the eastern part of the country resulting in a shortage that has groceries and restaurants on alert. 
Per Bloomberg, supplies have been so tight that Australians are having to pay more than $8.60 per head of iceberg, where they would have cost about $1.80 in the past (per News.com.au). The high prices as well as the scarcity of lettuce is forcing companies like KFC to make ingredient swaps. 
KFC Australia took to its website to announce that "Due to the recent floods in NSW [New South Wales] and QLD [Queensland] we're currently experiencing a lettuce shortage. So, we're using a lettuce and cabbage blend on all products containing lettuce until further notice," (per BBC). Customers are invited to pass on the lettuce/cabbage combo, as KFC says "If that's not your bag, simply click 'Customise' on your chosen product and remove Lettuce from the Recipe."
This isn't KFC's first shortage of the year — it had to stop serving some items earlier this year because suppliers were being hit by COVID-driven staff shortages (via CNN Business).
Vegetable shortages could last at least three months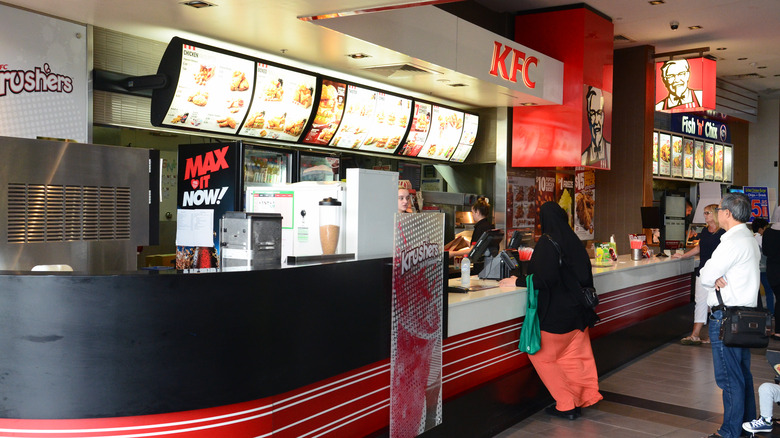 Slow Walker/Shutterstock
KFC isn't the only restaurant experiencing such issues, as SkyNews.com.au reports that Subway is seeing a similar supply tightening and has also warned customers to manage their expectations, as they announced "Being a fresh food company means riding the ups and downs of fresh produce. We're currently facing a shortage of lettuce from our local lettuce farmers. So, in the short-term, we'll be mixing lettuce with cabbage... while more lettuce is on the way."
It won't make Australians feel better to know that the shortages — which cover not just lettuce but peppers and spinach, too — are expected to last for at least the next three months. Per News.com.au, AUSVEG chair Bill Bulmer blames the shortages on a weather pattern known as La Nina, saying "We have been pounded by La Nina in the last 12 months. The major growing region of Australia for lettuce this time of year is out of Brisbane in the Gatton region and they have been impacted by floods in February as well as in May. In normal times you would probably see lettuce from $1.50 to $2.50 in the supermarket right now."
The National Ocean Service describes the La Nina effect as one that brings water shortages to the southern parts of the country, but heavy rains to the Pacific Northwest and Canada. On the plus side? Because the water gets colder during La Nina, we can expect to see more quality seafood on menus this year.