Classic Tom Collins Cocktail Recipe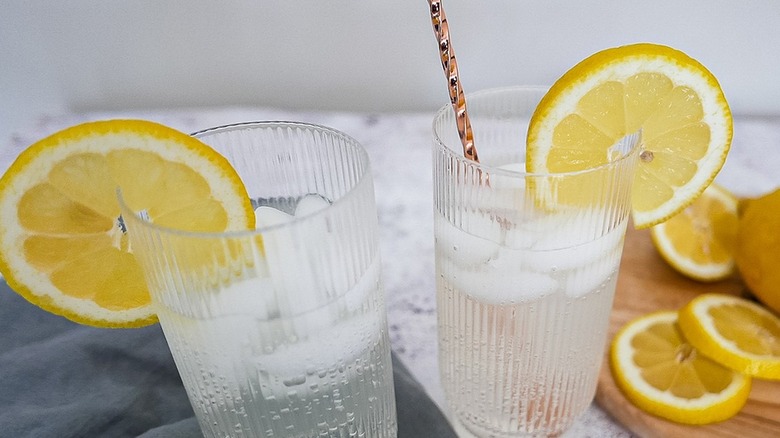 Ting Dalton/Mashed
The Tom Collins, like many classic cocktails out there, has a pretty fun namesake. According to Business Insider, the name originated from a joke in 1874, in which someone would tell a friend that a man named Tom Collins was saying bad things about them. The joke? There wasn't actually a man named Tom Collins, and if there was, he likely wasn't bad-mouthing people (for no good reason, at least). The joke took off, and eventually the Tom Collins cocktail became, well, a classic.
It must be a pretty good cocktail to still exist all these years later, and recipe developer Ting Dalton can attest to that with her particular Tom Collins recipe. "If you're looking for a refreshing gin cocktail, then the classic Tom Collins is easy to make and really delicious to sip," she explains. She also adds that this cocktail is "a great alternative to a gin and tonic," likening it to "an elegant, grown-up lemonade."  For all of those gin fans out there, this cocktail is definitely for you — and even if gin isn't your favorite spirit, there's a very good chance that you'll still like this refreshing, citrusy libation.
Gather the ingredients for a classic Tom Collins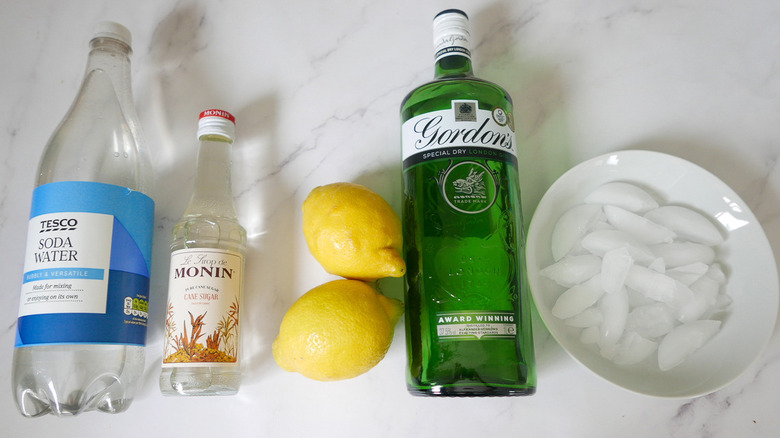 Ting Dalton/Mashed
It couldn't be easier to whip up a Tom Collins — you'll only need four core ingredients (as well as some ice and maybe a lemon wheel for garnish). This is a gin-centric cocktail, so you'll need some London dry gin, along with freshly squeezed lemon juice, simple syrup, and soda water.
Pour the cocktail ingredients into a glass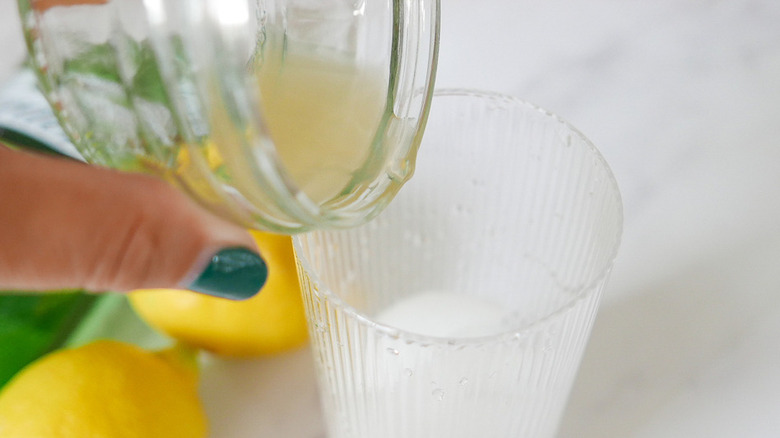 Ting Dalton/Mashed
Alright, let's get down to business. First, grab a large, tall glass (aptly called a Collins glass) and add some ice. "For a really cool glass, you can chill the glasses in the refrigerator for 30 [minutes] before making the drink," Dalton suggests.
Now pour in the gin, followed by the lemon juice and simple syrup. "I don't like too much syrup, but if you'd prefer [the drink] sweeter, you can add a little more," says Dalton. 
Finish the cocktail and garnish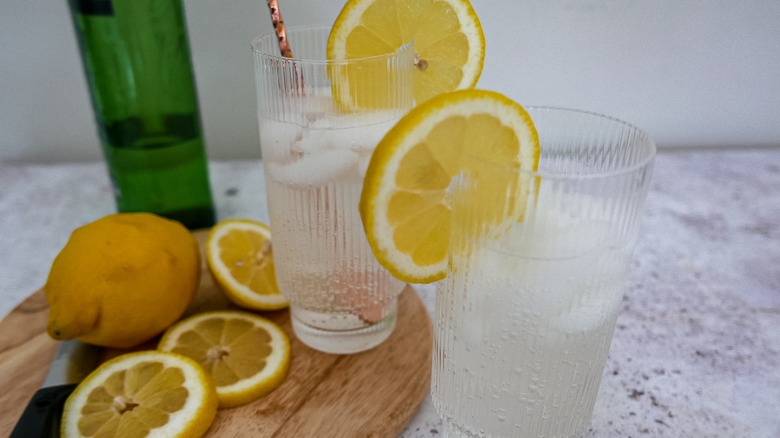 Ting Dalton/Mashed
Top off the cocktail with club soda; stir it up, and you're ready to serve and enjoy. Garnish the glass with a lemon wedge for some added elegance, then sip and savor the refreshing flavors of your "hard work." The fresh lemon juice pairs wonderfully with the earthy, pine-like taste of gin, and the carbonation from the club soda gives it a little pep. Dalton certainly was right to describe this as an elegant and grown-up lemonade!
Classic Tom Collins Cocktail Recipe
Tired of your usual gin and tonic? Switch up your cocktail game with this refreshing and elegant gin sipper, akin to a grown-up lemonade.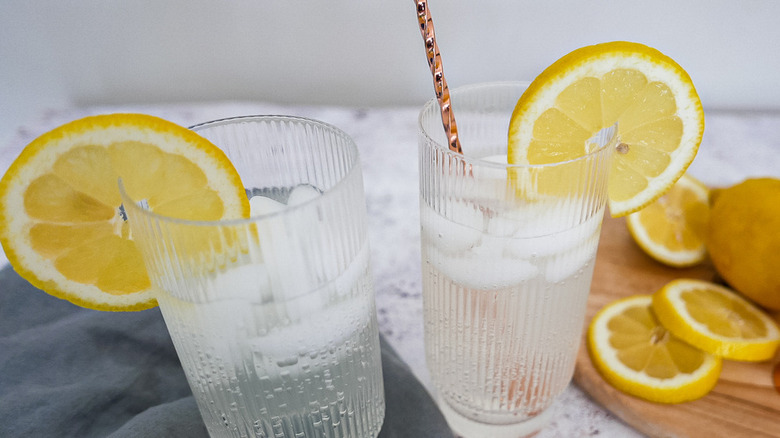 Ingredients
2 ounces London dry gin
1 ounce lemon juice, freshly squeezed
½ ounce simple syrup
soda water, to top off the glass
Optional Ingredients
Directions
In a large, tall glass, add some ice cubes.
Pour in the gin, lemon juice, and simple syrup.
Top off the glass with club soda, then give it a stir.
Garnish the cocktail with a lemon wheel.
Nutrition
| | |
| --- | --- |
| Calories per Serving | 193 |
| Total Fat | 0.1 g |
| Saturated Fat | 0.0 g |
| Trans Fat | 0.0 g |
| Cholesterol | 0.0 mg |
| | |
| --- | --- |
| Total Carbohydrates | 12.3 g |
| Dietary Fiber | 0.1 g |
| Total Sugars | 11.1 g |
| Sodium | 59.4 mg |
| Protein | 0.1 g |