The McDonald's Item You Had No Idea You Could Buy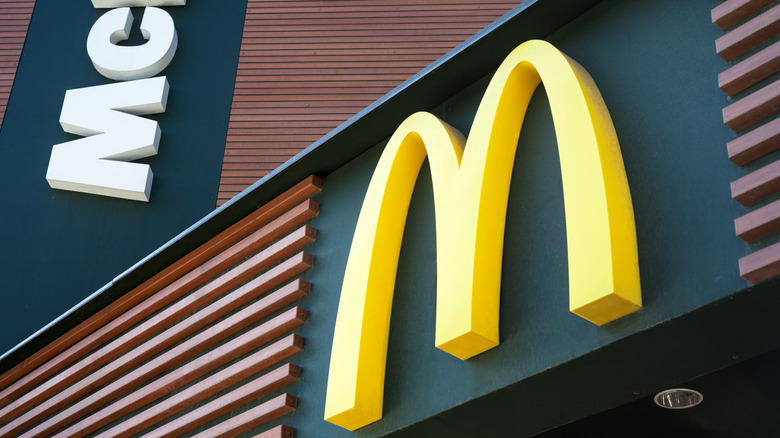 8th.creator/Shutterstock
Summer is almost here, and you know what that means: It's time to pull out our coolers, pack a picnic, and head for the nearest park, pool, or beach for some quality warm-weather outdoor time with family and friends. There are other reasons to celebrate in June: Father's Day, for one. School's out and graduation parties are on tap. The official start of summer is June 21, which also happens to be the longest day of the year. June is also National Camping Month (via Country Living). And let's not forget it's prime wedding season (via The Knot). It's even Pride Month!
Have you been drafted to host a picnic, party, or backyard barbecue for one occasion or another? It's super important to keep food and beverages properly chilled ( (via Taste of Home), and it's easy to run out of refrigerator space, especially when hosting large gatherings. That's where ice comes into play. If you have an ice maker, that's a plus. If you don't have an ice maker but have a lot of freezer space, you can make your own ice cubes — and make an abundance of them in advance.
Or, you can take ice off your to-do list, chill out, and head to McDonald's for the ice you need, per Taste of Home. Yes, McDonald's. And you might even be able to pick your ice up at the drive-thru window (might as well get an order of fries while you're there).
Ice, ice baby: McDonald's has it covered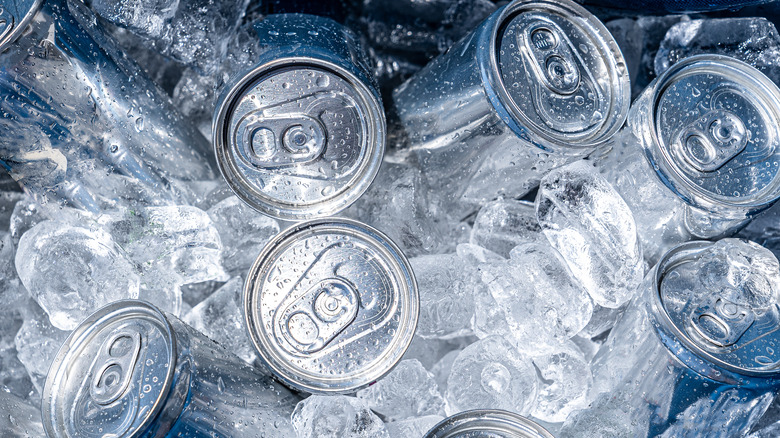 Clare JoAnna Lewis/Shutterstock
You might think you know everything there is to know about McDonald's, from the Big Mac to the Egg McMuffin to the apple fritters to the Happy Meals to its popular seasonal items, like the Shamrock Shake. But the news that the golden arches sells bags of ice is a bonafide revelation to many.
Depending on where you live, popular places to buy ice include gas stations, supermarkets, convenience stores, and some big-box stores, like Costco (via QuerySprout). Bags of ice aren't on the menu at McDonald's, per se, but people in the know have known about McIce for a long time, per Taste of Home.
The ice sold at McDonald's is cubed, not crushed. If you want it crushed, you'll need to do that yourself (try a blender or food processor, per YouTube). The price varies from one McDonald's location to another, but you can expect to pay between 99 cents and $1.50 per bag, Taste of Home notes. Considering you might not even need to get out of your car, this seems like an excellent value. At some McDonald's, ice can be ordered at the drive-thru. If the associate who takes your order seems confused, you might need to speak to a manager. 
Ultimately, ice is just one of the secret items you can order at McDonald's drive-thru.