The History Behind Silos Baking Company's Unique Building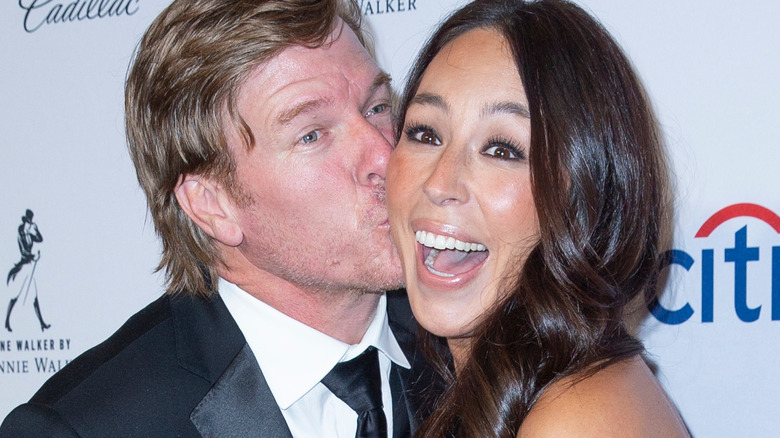 lev radin/Shutterstock
Waco, Texas, doesn't have the typical vacationer draws like beaches or mountains. It does, however, attract a remarkable number of visitors due to Chip and Joanna Gaines' investments in their hometown, which include their successful home decor store, Magnolia Market; their coffee shop, Magnolia Press; and a restaurant, so aptly named Magnolia Table. A sleepy town no more, Waco saw 2.5 million tourists in 2018, largely thanks to the Gaineses and the Silos District they put on the map, per Vox.
Another relatively recent addition to the couple's portfolio of Waco businesses is Silos Baking Co., which the pair remodeled on a Season 4 episode of "Fixer Upper" to look like an "old-world bakery," per the Magnolia site. Customers at the bakery can indulge in all types of sweet treats curated by Jo, including some made from her own stash of recipes. The only thing sweeter than the menu items — at least, for history fans — is the location's past.
What Silos Baking Co. was like before Chip and Jo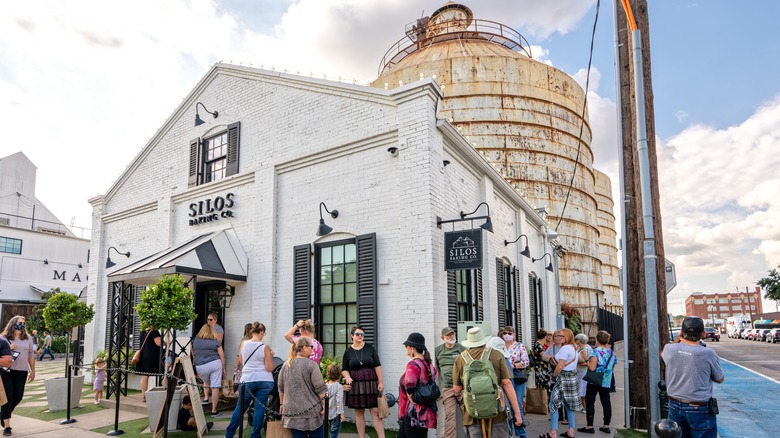 Rosemarie Mosteller/Shutterstock
Cylinder-shaped silos are a pretty common sight around the country, especially in agricultural communities where they've historically been used to store grains and other food products, says Oregon State University. Waco has plenty of its own storied silos, which the Gaineses have parlayed into a major part of their brand's trademark farmhouse-chic style.
But before Chip and Jo got their hands on the site of Silos Baking Co., the structure was first used as part of a cotton oil mill, dating back about a century, per Magnolia. Later, it was repurposed into a flower shop called Rosetree Floral, where Chip actually purchased flowers for Jo on the regular — part of the adorable reason Joanna chose this location for the bakery. That shop's stint ended in 2010, and the Gaineses signed on the dotted line for their bakery in 2014. These days, locals and tourists alike hit the corner of 6th and Webster to enjoy the silo's historic significance, not to mention a bit of nostalgia and a sweet treat or two.