Reddit Thinks These Fast-Food Apps Have The Best Deals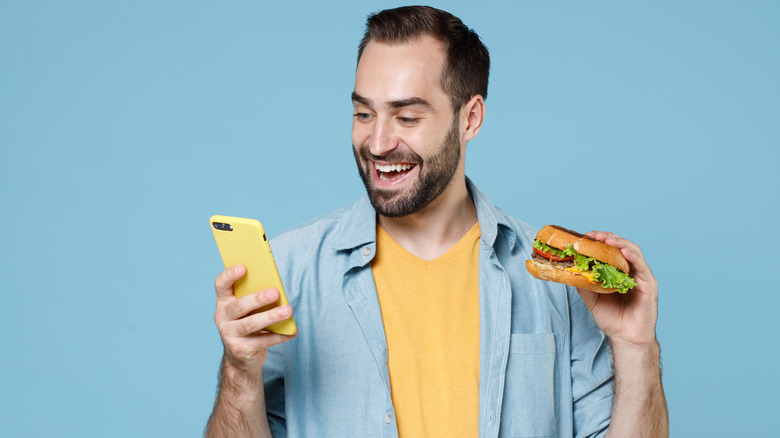 ViDI Studio/Shutterstock
It seems there's an app for everything these days. It can feel as if you're scrolling through screen after screen, trying to find the right one, but there are some that are definitely more worth it than others — especially if they're going to save you money. "The apps are worth it. You usually pay half the regular prices if you get the "app only" deals," says Reddit user hakuna_dentata of fast-food chain apps.
Many newer phones now come with plenty of storage space, so those apps will fit on your phone without taking up the space that you might need for other media. But that's not the only thing people worry about. Every time you give a new app permission to access your location information, it may feel like a violation of privacy; that's a big concern for many.
Apps are there as marketing for these restaurants. They might be offering great deals, but these apps give fast-food chains a platform to put marketing right where you can see it. They track what your favorites are and use that to their advantage. While these tactics are completely legal, some might feel that food apps are trying to take advantage of you. So, it's up to you to make that judgment call — do you want the deals at the risk of being sucked in to spending more at these places? If the answer is "well, maybe ... just show me the apps," read on!
Grab some bargains with these food apps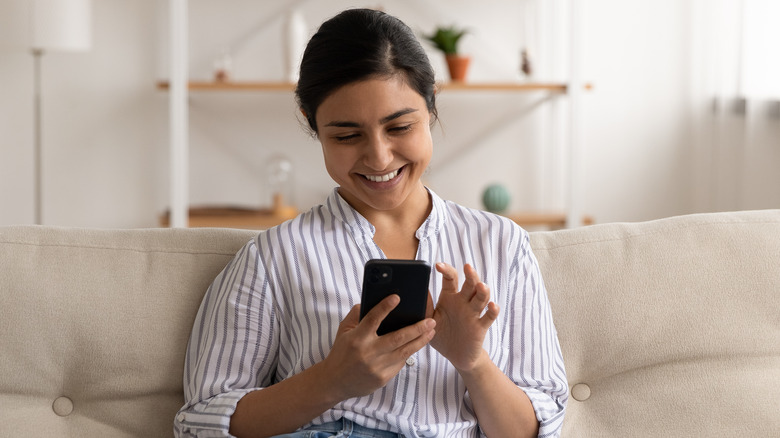 fizkes/Shutterstock
If you download the McDonald's app and sign up, you'll notice your favorite local restaurant will have deals available straight away. As a thank-you for downloading the app, you'll get a coupon for a free 10-piece Chicken McNuggets. However, what's free at one McDonald's might not be available at another, so it's best to let the app know your location and it will give you the deals available near you.
Other Reddit users suggested Burger King with $3 sandwich deals, a free footlong from Subway's app (via Reddit user justimpolite), free pizza at Taco Bell (via Reddit user Eugene_Chicago), and $5 pizza on the Little Caesar's app (via Reddit user GandalftheGansta007). The original poster of the Reddit thread wanted to avoid apps, but the list of comments made it clear that, "unfortunately, the really good deals are on the apps," as Reddit user Teamglider put it.
The good thing about any app is that you can remove it from your phone whenever you choose. And whatever your favorite fast-food chain is, it's bound to have an app with special deals. It's up to you to judge whether it's worth keeping on your phone.