The Unique Way Dax Shepard Orders A McDonald's Big Mac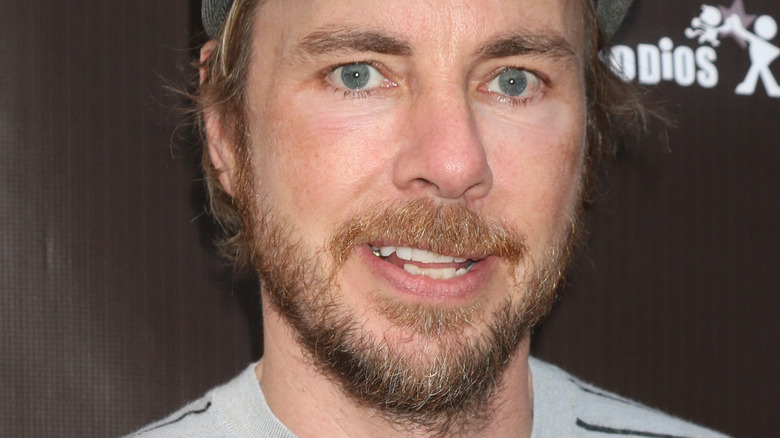 Kathy Hutchins/Shutterstock
Fast food has become a staple of many people's everyday lives. It's cheap, available, and of course, fast. But it's also got another hidden benefit: it's incredibly flexible. This doesn't just refer to how you can pick it up, either. Many fast food restaurants like Burger King and Mcdonald's might let you modify your burger to your heart's content – as long as you're willing to possibly pay for any upgrades you fancy. The Golden Arches even got in on the fun, giving customers a clear pathway to modding orders.
The McDonald's hacks menu didn't impress everyone because some assembly was required – customers had to order the individual components and craft the hacked sandwich themselves. The biggest mod on the menu might have been the one that tackled the Big Mac. Dubbed the Land, Air, and Sea, it combined the iconic McDonald's burger with the McChicken and Filet-O-Fish sandwiches for what a The Washington Post contributor called a "four-pattied beast" and "a muddled mess of flavors." Of course, not every change to the Big Mac has to be a monster-sized hack. One notable mod comes from comedian and actor Dax Shepard on his podcast, "Armchair Expert," and it's unique in its own way.
Dax Shepard's saucy Big Mac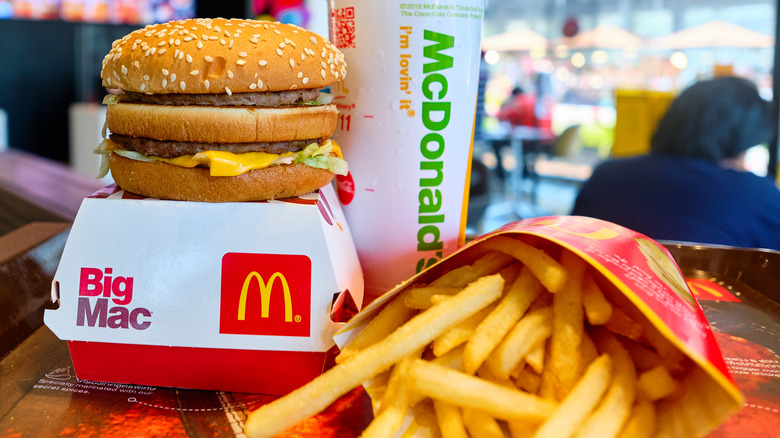 KULLAPONG PARCHERAT/Shutterstock
On the "Armchair Expert" podcast, co-hosted by Shepard and Monica Padman, Shepard revealed that his preferred method of ordering a Big Mac is to get it with extra sauce and extra cheese (via The Takeout). His guest Ike Barinholtz pushed back, claiming the best way to eat a Big Mac is without the iconic middle bun. Shepard was insistent, however, that his method "is a game-changer."
Shepard's order looks to maximize the amount of Big Mac sauce, arguably one of the biggest attractions of the burger itself. But there's more than one way to customize the way the sauce is distributed on a Big Mac. On Instagram, Jonathan Massaad offered his own take on the fast food classic, which involved removing the top bun and flipping the middle bun and top patty to help the sauce-meat ratio. And of course, TikTok has plenty of suggestions, like this one that gives the Big Mac a massive patty upgrade with Quarter Pounder patties.