Why You Shouldn't Use Frozen Fruit On Your Flag Cake For July 4th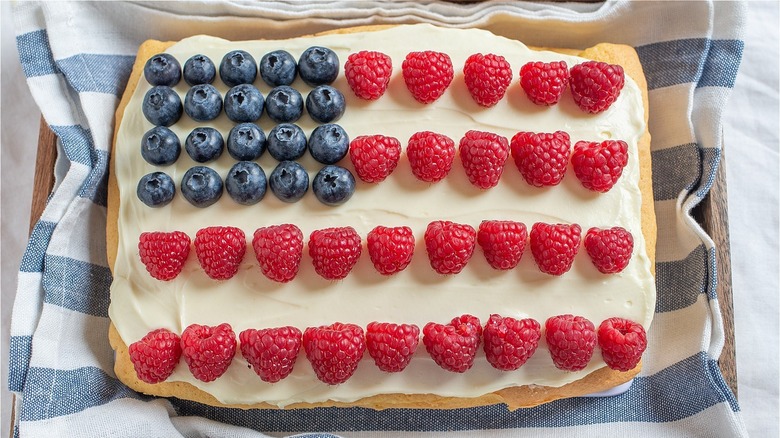 Credit: A_Lein/Shutterstock
Chef and cookbook author Claire Saffitz is pushing back on what she sees as a shoddy and inaccurate distinction that is often drawn between the work of the chef and the work of the pâtissier. As she writes in "Dessert Person": "I hear people say, 'I'm a cook but I'm not a baker,' as if they are separate disciplines when in fact they are closely related. Saffitz says these kinds of statements reveal a bias against baking. She goes on to explain how the book's unexpected twists on — and modern approaches to — classic desserts and breads are evidence of how creative and versatile baking can be.
At the same time, Saffitz acknowledges that critics are right that baking is a less forgiving art than cooking. Surely, it must be that one of the most common reasons many people identify as cooks but hasten to tell you they are not bakers is that baking tends to be exacting where cooking is not. Anyone who might be planning to ring in the Fourth of July with a tricolor American flag berry cake, for example, should first understand some of its ingredients are not amenable to substitution or creative liberties — namely, it's important to use fresh rather than frozen fruit (via The Spruce Eats).
You are free to bleed red, white, and blue on July 4th -- but your cake shouldn't.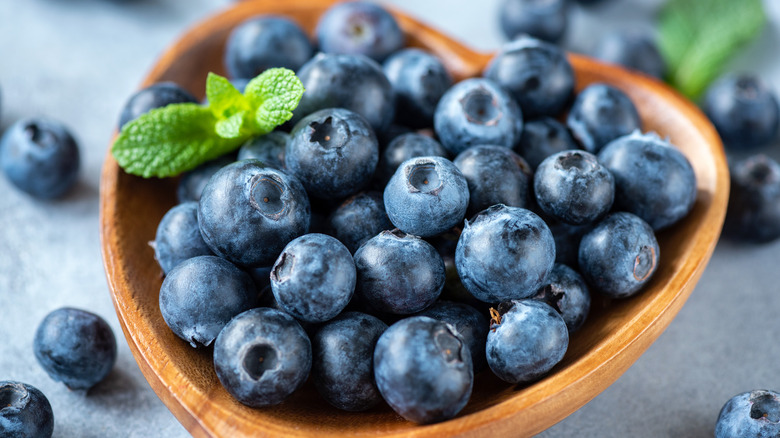 Vladislav Noseek/Shutterstock
Baking can be exacting, which means deviation from the ingredients, measurements, or instructions can spell disaster. Your cake doesn't rise; your biscuits are rock-hard; your frosting has an intolerable gritty texture (trust us when we tell you that substituting granulated for confectioner's sugar is almost always going to turn out terribly.) 
When it comes to fruit though, for baked goods, fresh is not necessarily better than frozen — but there is a caveat. In a lot of cases, according to a blog by the flour company King Arthur, you can skip that excursion to the farmer's market because plenty of delicious baked goods can be made with frozen fruit, but that's only true when it's going to be mixed into and baked inside the confection.
Yet when it comes to aesthetics and decorating a cake, bakers who might attempt Fourth of July-themed cakes should be forewarned: while it's a great idea to create the American flag by using blueberries and strawberries atop a layer of white icing, they must be fresh. Otherwise, when the frozen berries thaw the fruits' colors will bleed — and rather than stars and stripes, you will have created a red and blue mess.