How Rachael Ray Really Feels About Burgers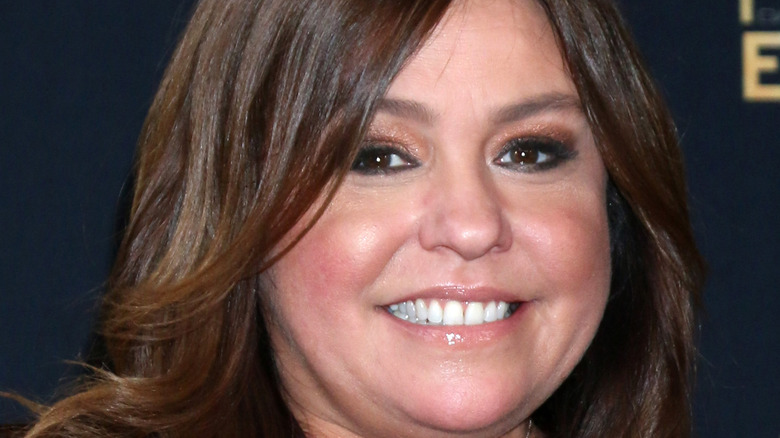 Kathy Hutchins/Shutterstock
If you've ever watched old episodes of "30 Minute Meals" or pawed through an issue of "Rachael Ray Magazine" looking for new dinner ideas, there's something you've probably noticed: Rachael Ray has created a lot of burger recipes. Her website offers up more than 60 burger recipes for hungry fans, and the star once even held a "Best Undiscovered Burger Chef" competition (via Popsugar). She's also the author of 2012's "The Book of Burger," which offers "over 300 recipes for burgers, sliders, sides, sloppies, hot dogs, sandwiches, sauces, toppings, and more," per publisher Simon & Schuster.
But how does Ray really feel about burgers? Is this a Guy Fieri situation, where the star goes around eating at hundreds of breakfast restaurants, only for it to be revealed that he hates eggs? Or does she actually like burgers? Well, this is what the celebrity chef and entrepreneur had to say on the subject.
Rachael Ray will eat almost any burger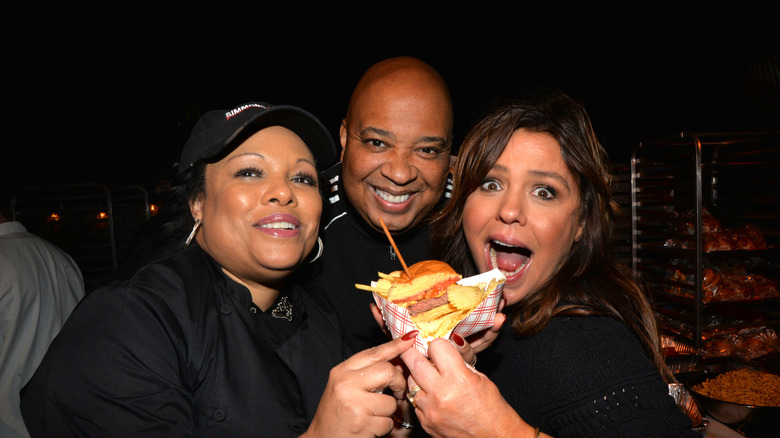 Manny Hernandez/Getty Images
"I'm a burger-obsessed person," Rachael Ray told Food Network. "Meat for dinner is my favorite...I love burger night — I love ground meat of any kind!" That explains all of the recipes. But it turns out she isn't all that picky about what kind of burger she's chowing down on.
Since she's both a celebrity who has lots of expendable income and a passionate home cook, you might think that Ray wouldn't be all that excited about a drive-through run for dinner, but you'd be wrong. "Even if I eat a Whopper (no mayo), I enjoy it," she shared in Rachael Ray Magazine, responding to a fan asking "What's your fast-food guilty pleasure?" She added, "I don't associate guilt with food."
And what about Ray's favorite burger of all time? It can be seen in the episode of "30 Minute Meals" titled "Hands On" (via Food Network). "I call this one my favorite burger 'cause it's got all my favorite flavors in one burger," she says. "It basically tastes like a big beef and pork Italian sausage." The recipe for "A Burger for Rachael" includes ground sirloin and ground pork, along with flavor-boosters like Worcestershire sauce, garlic, and fennel seed, and is topped with olive tapenade, tomato, basil, and red onion. It's a little different than your standard "All-American" cheeseburger, but fans of Ray know the star always likes to put a special touch on her recipes.