Diet Coke Is Bringing A Retro Vibe With Its New Fashion Partnership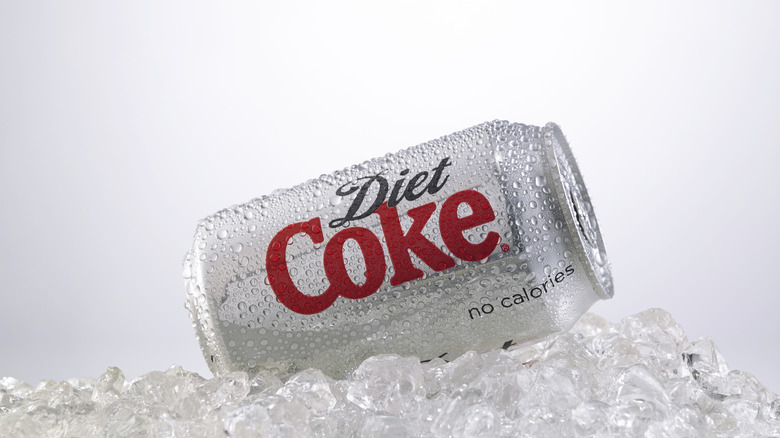 focal point/Shutterstock
Despite its reputation for being not the best choice for you in terms of soft drinks, Diet Coke may very well be the fashion industry's favorite soda. The zero-calorie brand has collaborated with some of the glamor business' biggest sweethearts.
In 2013, renowned designer Marc Jacob worked with Coca-Cola to create specialty Diet Coke bottles (via Business Insider). According to the company's website, Whitney Port, another fashion designer, joined forces with the company to design tote bags themed around the soft drink. Diet Coke even held the "Diet Coke Young Designer Challenge," where aspiring fashion designers could submit their ideas for an exclusive Diet Coke shirt.
Now that the iconic silver- and canned red drink is turning 40, Diet Coke is reconnecting with its history of working with fashion to commemorate the brand's newest milestone. Diet Coke has once again partnered with a member of the world of fashion, and it seems that the brand has added a retro touch to its advertising.
Kate Moss is Diet Coke's new creative director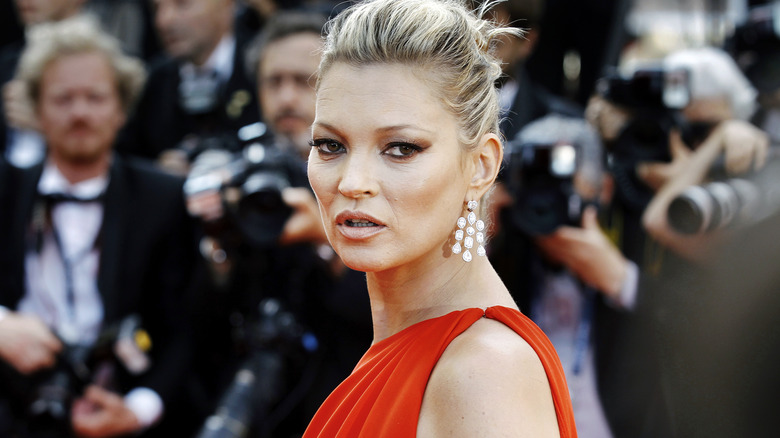 Andrea Raffin/Shutterstock
According to Vogue, Diet Coke has announced that Kate Moss, a model who has worked with the likes of Chanel and Calvin Klein per People, is now the diet soda brand's creative director. The same article notes that Moss will be leading the charge for the brand's 40th-anniversary celebration by working with Diet Coke's "Love What You Love Campaign," which, per Coca-Cola, focuses on uplifting people who are true to their authentic selves.
While Moss has yet to release any major advertisements that she helped develop, she has given a taste of what is to come with a retro-style picture of herself and, of course, the popular zero-calorie drink. The photo shows Moss posing next to several outstretched hands that are all covered in long red gloves. Moss is shown holding a Diet Coke with her own gloved hand.
Moss is no stranger to the retro aesthetic. The Guardian has referred to her as the "queen of vintage," and Vogue observed that the model has a lengthy history of wearing outfits styled after the attire worn in the 1950s and '70s. She has rocked rhinestones, "molten gold," and vintage floral, to name a few. But as she explained to The Guardian in 2019, "I just go with my first instincts when I see something I like. It doesn't matter to me the designer or the era, just that the item appeals to me and looks good when I try it on."