Don't Be Fooled By Subway's Latest Menu Change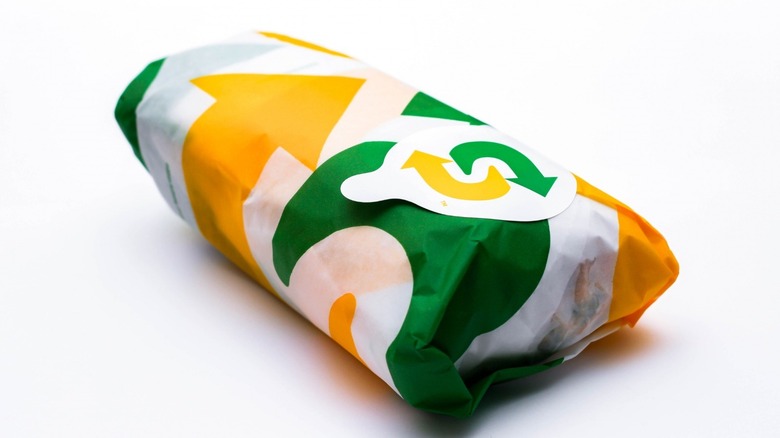 Birch Photographer/Shutterstock
Ordering food at Subway involves building a sandwich from scratch without touching it until it's time to eat. For those who like to control what and how they eat down to a fine point, this is fantastic. But for those who just want a quick meal, it may be arduous. And Subway gets it.
Saying that Subway made news when it changed its menu is no understatement. You may be asking, "Why all the fuss about a menu?" Well, Subway has been around since 1965, and according to QSR, this has been the largest change to its menu items since the chain opened.
So, what prompted this change? In an interview with the Wall Street Journal, Subway CEO John Chidsey said there was room for improvement. One clue about the change could be a 2018 survey by Technomic Consumer Brand Metrics (via Restaurant Business Online) that noted a significant decline in Subway sales.
What's new at Subway?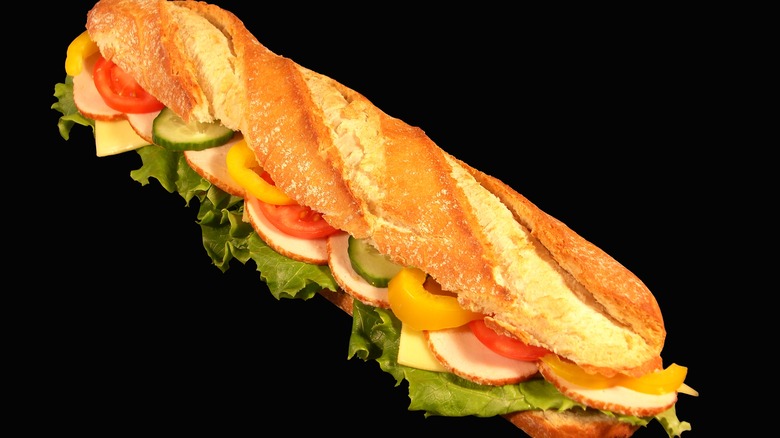 Michael Roeder/Shutterstock
Subway has redesigned four of its flagship sandwiches, per CNN Business. The chain has also added 11 new ingredients to its menu, including avocado, mozzarella, parmesan vinaigrette, bacon, black forest ham, roast turkey, steak, and chicken, per Food Business News.
The franchise has upgraded its bread too (Italian loaf and multigrain bread), which is inspiring news in light of an Irish court ruling that Subway's floury sandwich bases contained too much sugar to be classified as bread, per The Independent. (Subway's tuna sandwich suffered the same kind of popularity when it faced a lawsuit under allegations of being fake; the lawsuit was booted out of court. As such, the tuna will remain, per Seafood Source.) All of these ingredients come together to form what the sandwich franchise has christened the Subway Series menu.
The big hype, it seems, is about 12 complete sandwiches on the menu, per PR Newswire. The sandwiches fall into four categoriess: cheesesteaks, chicken, clubs, and Italianos, per Fox Business. They can be ordered by name or number, just as you can order sandwiches at many other quick-service chains. We ask again: What's new?