What The Chickpea Shortage Could Mean For Hummus Prices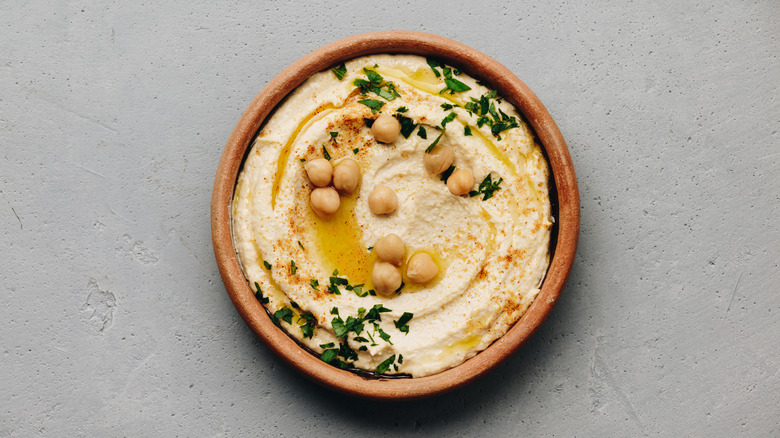 Natalia Klenova/Shutterstock
The world is in the midst of a global chickpea shortage. Due to a combination of climate-related issues and the ongoing conflict in Ukraine, the Global Pulse Confederation expects that chickpea production could be reduced by as much as 20% this year, the Guardian reports. This is bad news for hummus fans, as prices are expected to rise in response to the short supply of its main ingredient.
According to Reuters, Russia is one of the world's top chickpea exporters. However, access to this supply was considerably disrupted when the Russia-Ukraine war broke out in February, in part due to sanctions that have been placed on Russia. "Russia is exporting around 200,000 to 250,000 tonnes, minimum, per year. When the war started in February, the supply was destroyed, totally," Navneet Singh Chhabra, director of the global chickpea trader and brokerage firm Shree Sheela International, explained to Reuters. Furthermore, Ukraine, which typically produces about 50,000 tons of chickpea crop, did not seed their total crop due to the conflict, further reducing the global supply. However, at the same time, "demand boomed," said Jeff Van Pevenage, chief executive officer of the merchandiser Columbia Grain International, adding "We saw strong demand from China, then it was calls from customers in Pakistan and Bangladesh."
Hummus prices are increasing due to the global chickpea shortage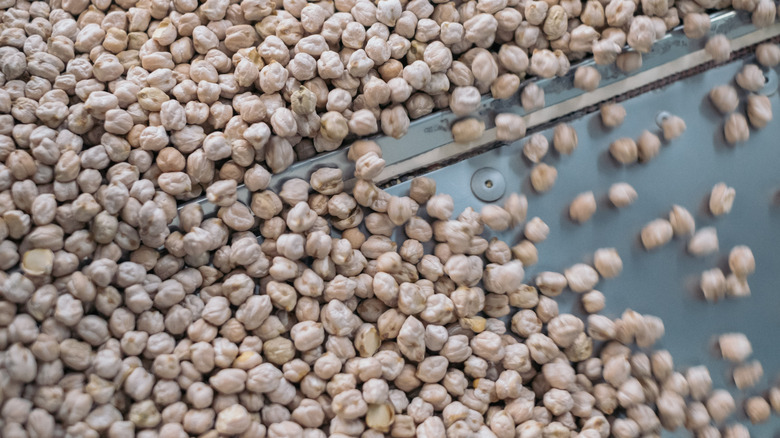 Bloomberg/Getty Images
Here in the United States, which Reuters notes is the fourth-largest producer of chickpeas in the world, chickpea crops are not faring much better. This year, fewer U.S. farmers have chosen to plant the protein, due to poor spring weather and fear of the plant contracting diseases that can be costly to treat. Kim Saueressig, a farmer in North Dakota, told Reuters that chickpeas are "a headache ... to deal with," and many farmers seem to feel similarly, choosing instead to plant more lucrative crops like corn and wheat.
To make matters worse, ongoing supply and transportation issues have also caused a great deal of disruption in the chickpea market, with ocean vessel backlogs leading to delays that have increased shipping costs. As a result, hummus prices are expected to continue soaring. Across the pond, prices in British supermarkets are already up a whopping 100% since the beginning of 2022, according to the Guardian. In the United States, the situation is a little better, but prices of chickpeas have still skyrocketed up 12% in the past year and 17% when compared to pre-pandemic prices, leading to a 7% increase in hummus prices since 2019, per Yahoo Finance. So hummus fans across the globe might unfortunately have to start looking for another source of protein to tide them over this year if they don't want to break the bank.