Lana Condor's Wedding Catering Plan Is An In-N-Out Fave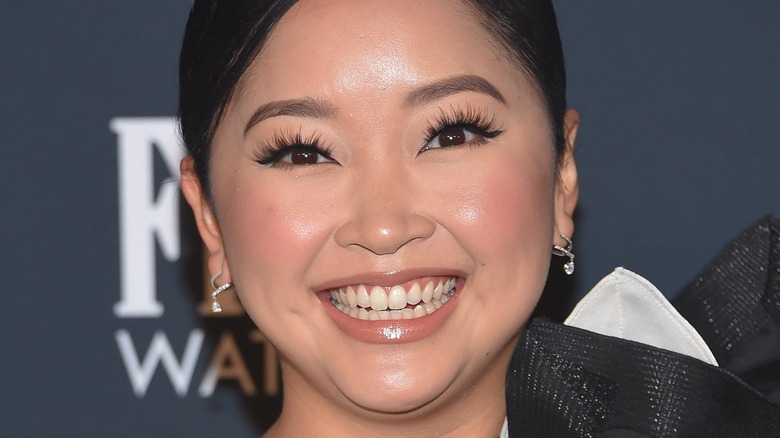 DFree/Shutterstock
When it comes to weddings there is a lot to love. The beautiful decorations, the delicious cake, and of course — the specially-catered In-N-Out?
Per its website, In-N-Out has been pleasing people's burger cravings with its succulent menu since 1948. The brand, which was the first restaurant to serve drive-thru burgers in the state of California, has become one of the most popular burger joints in America and was even shown to be the favorite fast food chain for families in a Fox News survey. But does it really belong among the grandeur of a wedding? Lana Condor certainly seems to think so.
According to Seventeen, the star most well known for her role in the "To All the Boys I Loved Before" franchise is officially set to tie the knot with fellow actor Anthony De La Torre. Condor revealed In-N-Out will be a vital part of the wedding and the catering she hopes to plan with the fast food chain is sure to make any In-N-Out fan wish they could attend.
Lana Condor's wedding will have In-N-Out fanatics taking notes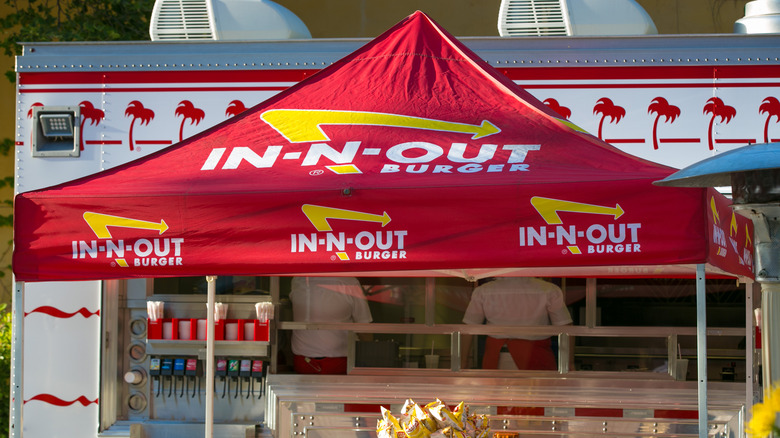 George Rose/Getty Images
In an interview with People, Lana Condor revealed that having In-N-Out trucks serving food to her guests is on the top of her wedding priority list (per PopSugar). In-N-Out trucks, often called cookout trucks, are available to cater events with a range of In-N-Out's most desirable menu items.
The trucks don't just serve classic In-N-Out burgers, they can also offer guests the meat experience of a lifetime with the double-double hamburger. In-N-Out's website notes that these trucks make all of their burger options fresh at the events they are hired for. So members of Condor's wedding will be able to experience the juiciest In-N-Out burgers possible on her special day.
Wanting to have fast food served at her wedding is very on brand for Condor. The actor often posts pictures of herself devouring fast food classics across her social media platforms. So despite being an untraditional wedding dish, Condor is sticking with what she loves to make sure her ceremony perfectly embodies her.