Why The Internet Thinks Subway's Free Sandwich Promo Was A Flop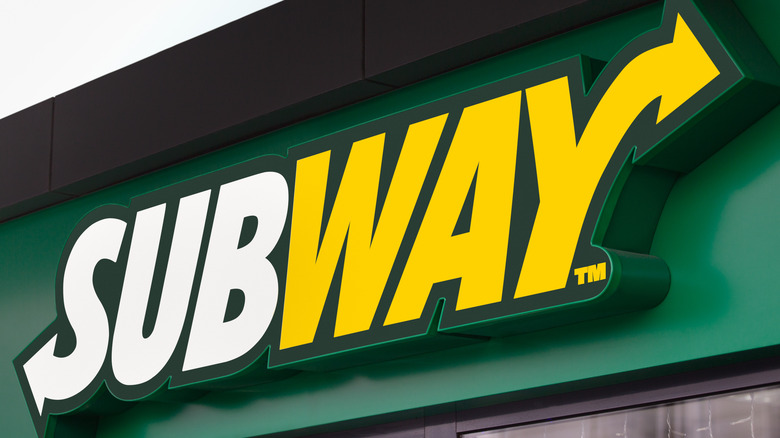 Papin Lab/Shutterstock
If you've been to a Subway restaurant to grab a sandwich, you know the drill: You place your order, tell the Sandwich Artist what you want (or don't want) on it, and watch it being put together to meet your tastes. You get to have things your way, and that "ingredient autonomy" is one of the things customers appreciate most about Subway (per USA Today).
Another thing that people like is free food, but Subway can't seem to find the right balance with its sandwich giveaways. Last year, as part of its Eat Fresh Refresh menu reboot, the sandwich chain celebrated the rollout of its new and improved menu by giving away a million sandwiches — or attempting to. The problem was that not enough people showed up for them (per Eat This, Not That).
They say there's no such thing as a free lunch, but last week Subway once again served one up to promote another new sandwich lineup by trying to give away a million sandwiches on July 12 — and unfortunately wasn't successful, according to reports on social media.
Subway's free sandwich campaign leaves customers less than satisfied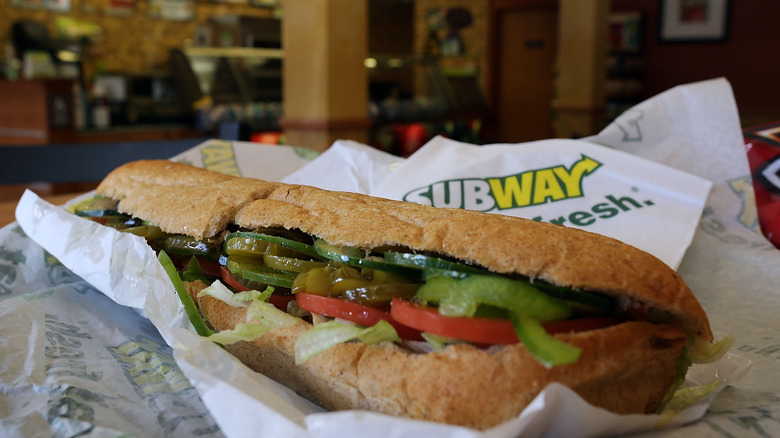 Joe Raedle/Getty Images
The July 12 giveaway was touted as a party of sorts to celebrate the introduction of Subway's new Subway Series menu — a dozen new sandwiches with set ingredients and names like The Boss, The Monster, and The Great Garlic (per Fox17).
To mark the biggest retooling of its menu in 60 years, Subway invited customers to come in for a complimentary six-inch version of one of the new sandwiches (per USA Today). Unfortunately, some folks who made a breakfast or lunch date to queue up for a free sandwich left feeling annoyed, disappointed, and even hungry.
Subway promoted the giveaway heavily on Facebook and received some unflattering feedback. "I have drove and called around in my area and not one store is doing this and we have over seven," said one user. "One store made a huge sign: No Free Sandwich here! Just wasting my gas."
Twitter wasn't happy, either. "Yesterday was free sandwich day at Subway," one Twitter user noted. "Stopped by between 10 and noon. They told a group of very unhappy people they only had 15 to give away."
Another Twitter user went so far as to call the giveaway a poor promotion: "Hey Subway, that was a pretty weak effort with your free sandwich giveaway today. U might wanna actually let ppl 'try' your new stuff when you have a promotion like this."