Why The US Is Increasing Protection For The Scotch Whisky Designation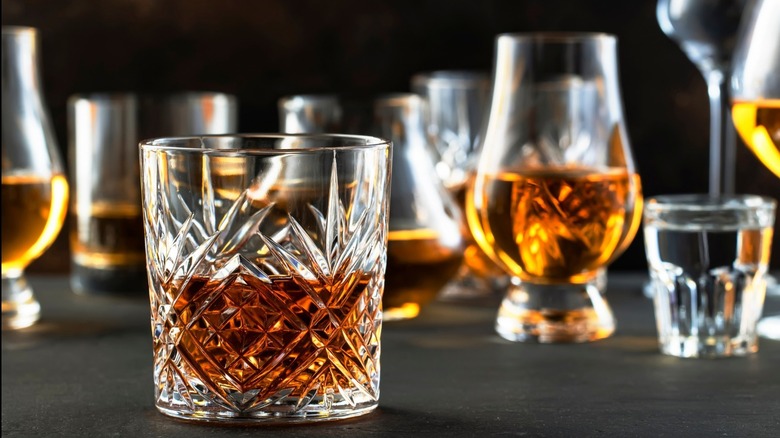 5PH/Shutterstock
Scotch Whisky is a very specific beverage. According to the Scotch Whisky Association, the warming drink is made only from water, yeast, and cereals in copper stills, and has to mature in oak casks for no less than three years. The precise production method is evidently a hit with consumers. Scotland exports £4.5 billion ($5.4 billion) of Scotch Whisky worldwide, with the U.S. being responsible for sales of £790 million ($940 million), notes the Scotch Whisky Association.
Protecting the clear affection that Americans have for Scotch Whisky (and, of course, the sizable sales figures generated by whisky producers) is an obvious priority of the Scotch Whisky Association. One way this is achieved is through the U.S. Federal Code, which Cornell Law School's Legal Information Institute notes defines Scotch Whisky as "manufactured in Scotland in compliance with the laws of the United Kingdom."
In addition, campaigning by the Association has led to Scotch Whisky receiving its own official trademark in the U.S., reports Food and Wine. But what are the benefits of the trademark, and will it help to fix a potential looming problem for the drink?
Scotch Whisky sales are not as strong as they used to be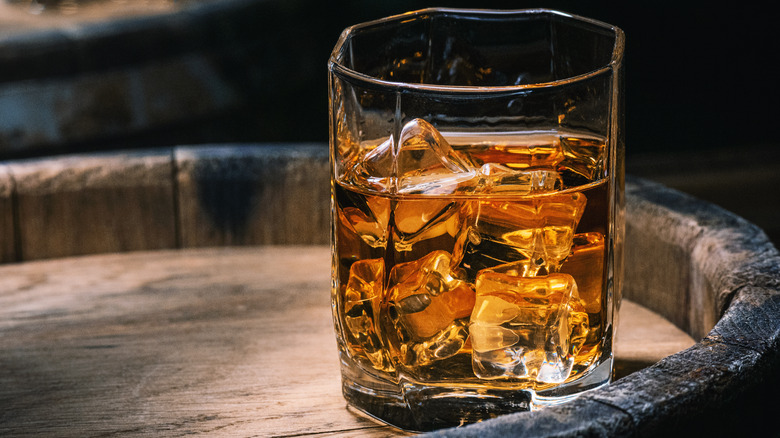 Prilutskiy/Shutterstock
Scotch Whisky achieving trademark status in the U.S. is seen as a useful way forward, even though the process took much longer in America than in any of the more than 100 countries that recognize the distinctiveness of the drink (per Food and Wine). The trademark is expected to help with tackling counterfeit goods, and allow the law to be used against people and companies that peddle fake whisky.
Being able to tackle knock-off products is likely to benefit Scotch Whisky sales in the U.S., that, although strong, are hundreds of millions of pounds less than they were in 2018, notes the Scottish Government. A significant factor in the decline was a 25% tariff imposed on Scotch Whisky exports by the U.S., which has since been suspended until 2026, reports BBC News.
The trademark could be seen as a gesture of goodwill between the U.S. and the U.K., but it's unlikely to affect the surge in Irish Whisky sales, which have grown as much in one year as the cumulative growth of Scotch in 10 (according to The Irish Times). It's also important to mention that Gallup found U.S. alcohol consumption has decreased.