The Truth About How Carpaccio Got Its Name
What does the word "carpaccio" mean, and how did the food get its name? The word "carpaccio" has a closer affiliation with a person (an artist) than to the meat from which it's cut, or any of its ingredients.
As you may know, it is traditionally a beef dish of Italian origin that consists of thin slivers of meat, often from the middle portion of beef fillet, per Great British Chefs, and while considered raw, it is not entirely unprocessed. According to Taste, the beef morsel in its uncut form should be seared and sealed at a high temperature.
Today the word "carpaccio" is no longer limited to beef versions of the dish, per The Spruce Eats, which can contain any raw meat or fish made safe for human consumption. Ingredients like leafy greens (often in the form of rocket or watercress) and lemon juice occur in various styles of this dish. There are variants that contain the ingredients Dijon mustard, quinoa, parmesan, and several vegetables as part of the delicacy, according to Fine Dining Lovers.
The reason for its invention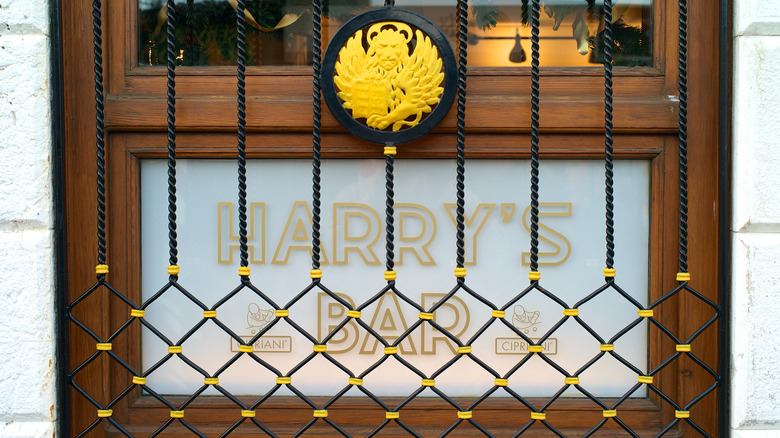 Dietmar Rauscher/Shutterstock
Carpaccio, invented in the 1950s, is a relatively new dish. It is said that the innovation came to be when Countess Amalia Nani Mocenigo, a regular at Harry's Bar in Venice, was instructed by her doctor to consume a diet of raw meat. The bar owner, who was an Italian named Giuseppe Cipriani, took it upon himself to create a dish that was a little more sophisticated than just raw meat as prescribed by her doctors, per La Cucina Italiana. The original version consisted of slivers of beef tenderloin, drops of mayonnaise, mustard, and Worcestershire sauce.
A dish for an important person needs an important name, and thus the restaurateur named it after a painter of the renaissance who went by the name of Vittore Carpaccio, per Cucina Toscana. During that time, Carpaccio's work was the center of attention in Venice. Cipriani considered his new culinary invention reminiscent of the artist's painting style as he seemed to have an affinity for the color red.
51 years later, the Italian Ministry of Cultural Affairs recognized Harry's Bar as a National Landmark, per Mitalia Kitchen.